Major League Baseball
Major League Baseball
Astros 6, Nationals 4
Published
Mar. 26, 2013 4:25 a.m. ET

Chris Young says he wants to remain with the Washington Nationals. Manager Davey Johnson says he'd like Young to stay, too.
But when the right-hander removed his Nationals jersey Monday night after tossing four innings without allowing an earned run in a 6-4 loss to the Houston Astros, he assumed he had just pitched his last game for Washington.
Young has a clause in his minor league contract that allows him to opt out Tuesday if he's not added to the big league roster. With the Nationals' rotation already set, he is expected to go elsewhere.
''I think it was my best game of the spring,'' Young said. ''If this were a normal spring I would be just where I want to be. But this isn't the normal spring.''
The 6-foot-10 right-hander, who pitched for the New York Mets the past two seasons, struck out two while allowing two hits and one unearned run.
Young said he knows there is interest from other clubs, but he'd like to stay in Washington if something could be worked out.
''I have to weigh my options,'' he said. ''I love it here and this spring has been terrific. I have nothing that isn't good to say about Washington except that they have about 15 great pitchers already.''
Young said he assumes he'll be pitching somewhere in the major leagues in five days.
''He's pitched really good,'' Johnson said. ''I am sure he'll end up pitching somewhere. At least the ball is in his court.''
Alex White went five innings for the Astros, yielding nine hits and four runs in his final start of the spring. He gave up a homer to Adam LaRoche.
Bryce Harper lifted his spring batting average to .459 with a 3-for-3 performance. LaRoche and Wilson Ramos each had two hits for Washington.
Jonathon Singleton had a bases-loaded triple for the Astros. Marwin Gonzalez and Fernando Martinez each added two hits.
Johnson played most of his regular lineup even though it was a road game at night, about an hour's drive from the Nationals' home base in Viera. Johnson said he wanted to give Young every chance to have a good outing.
White had another tough one as he tries to win one of the final two spots in the Houston rotation. His spring ERA is 6.85, but he's not worried yet.
''All I wanted to do was get my pitch count up,'' said White, who started 20 games for Colorado last season. ''It's my first real spring in Washington and it's always hard to compete for a job. I'm just excited to still be here.''
NOTES: Nationals RHP Dan Haren will start Tuesday against Henderson Alvarez and Miami. ... Henry Rodriguez threw a scoreless inning for the Nationals, but his first seven pitches were balls. ''He really knows how to scare me,'' Johnson said, laughing. ... Houston traded OF Mike Kvasnicka to the Minnesota Twins for RHP Gonzalo Senudo, who went 2-0 with four saves in Triple-A last season. ... Astros RHP Bud Norris and LHP Erik Bedard will pitch in minor league games on Tuesday. That will allow Norris to get four days of rest before pitching the season opener against the Texas Rangers on Sunday night. ... Houston optioned RHP Chia-Jen Lo to minor league camp. ... Brad Peacock will start Tuesday for the Astros in Tampa against New York Yankees ace CC Sabathia.
---
---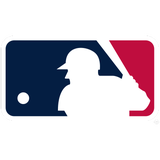 Get more from Major League Baseball
Follow your favorites to get information about games, news and more
---