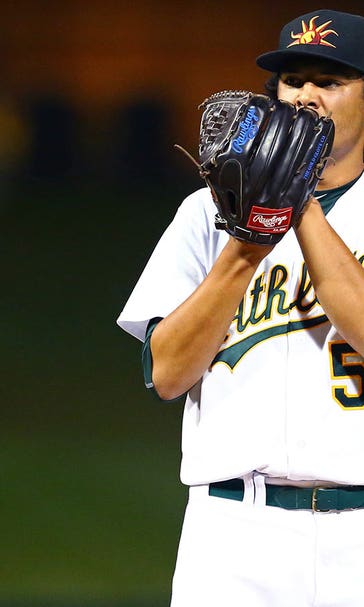 A's Manaea elevating prospect status with development, hairstyle
BY foxsports • January 14, 2016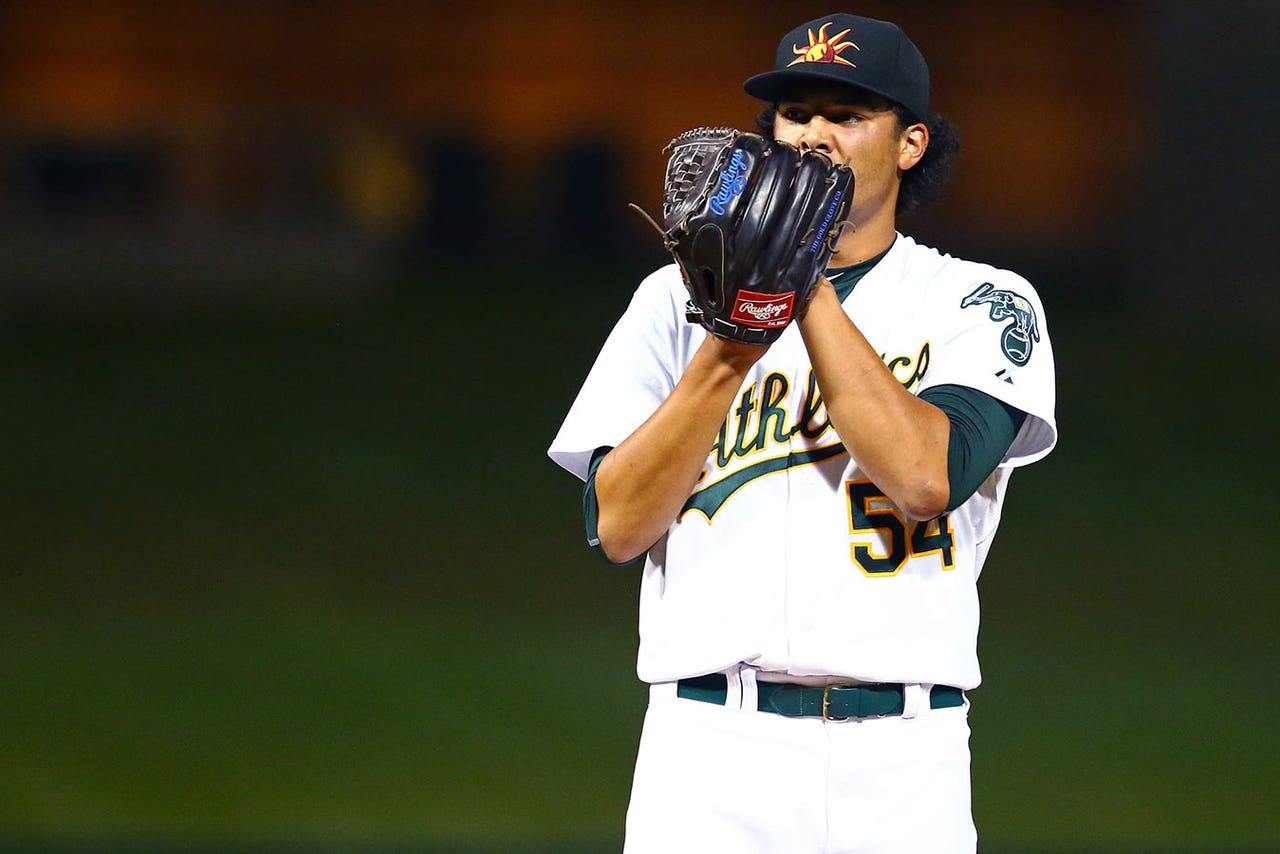 Some of the New York Mets' flashy young pitchers receive attention for their stylish haircuts, but one of the Oakland Athletics' top young arms is right behind them.  
The 2015 A's may have been one of the least efficient (or just downright unlucky) teams in the league. They sputtered to a last-place finish in the AL West at 68-94 after making the postseason in 2012, 2013 and 2014. 
It wasn't all bad, however: being in the cellar of the West allowed the A's to trade off some of their veteran assets for promising young players, which they did with super utility man Ben Zobrist. Their trade of Zobrist to the Kansas City Royals in late July netted the A's a pair of pitchers, one of them being lefty Sean Manaea...a former first round pick of the Royals in the 2013 Draft who is currently sporting a rather attention-grabbing hairstyle. Here's a local news feature on Manaea from KOSA CBS7:   
Manaea has yet to pitch for the A's, though he did quite well in the A's organization after coming over last summer. In seven starts with Double-A Midland, the 23-year-old went 6-0 with a 1.90 ERA, striking out 51 in just under 43 innings of work. He followed that up with a stint in the Arizona Fall League (0-2 with a 3.86 ERA in six starts), and earlier this week he (and his above-average haircut) spoke with MLB.com regarding his experience in the AFL as well as the Rookie Career Development Program:
As far as the A's pitching depth chart is concerned, all signs point to Manaea making the jump to Triple-A Nashville relatively quickly...which, if all stays on track, would put him in Oakland at some point during the 2016 season. 
The A's were happy to receive Manaea for Zobrist, whom they employed for only a few months. If he continues developing at the pace he has since joining the organization, the trade could very well become a 'win' for both teams (since, after all, the Royals won the World Series with Zobrist). 
---
---