Major League Baseball
Major League Baseball
Angels 12, Giants 5
Published
Jun. 20, 2012 7:26 a.m. ET

Although the Los Angeles Angels' lineup has looked better on paper than in the batter's box for long stretches of this season, Albert Pujols and his talented young teammates appear ready to turn that potential into results.
Just ask Barry Zito and the Giants, who couldn't keep up or slow them down.
Pujols hit a three-run homer, Mark Trumbo added a three-run triple while driving in five runs, and Mike Trout matched his career high with four hits in the Angels' 12-5 victory over San Francisco on Tuesday night.
C.J. Wilson (8-4) allowed season-highs of five runs and 10 hits, but the Angels backed him with the highest-scoring performance of the season by a team that hadn't scored more than three runs in any of its last seven games - just 14 total runs in that stretch.
''That's something we want to do every game, is to score a lot of runs early and get to their pitcher,'' Pujols said.
The Angels got to the Giants early and often. Los Angeles battered Zito (5-5) for eight runs on nine hits in just 3 1-3 innings, starting with Pujols' first-inning homer before the pitcher had recorded an out.
Trout went 4 for 4 with a walk and scored four runs while getting enough plate appearances to move into the AL batting title race at .337, trailing only Chicago's Paul Konerko. The rookie led off the first and second innings with doubles, and Pujols drove him home both times - the 15th and 16th times that has happened since May 1.
Pujols drove in four runs and made back-to-back stellar defensive plays to end a seventh-inning rally by the Giants, who trailed 9-1 after four innings. Trumbo cleared the bases in the fourth, missing a 400-foot homer by inches, before adding a two-run single in the eighth to cap his three-hit game.
''They had an incredible night, and the early runs helped C.J.,'' Angels manager Mike Scioscia said. ''Those guys in the top of the lineup did everything we've asked them to do.''
In the California clubs' first series at Angel Stadium since the 2002 World Series, the Angels moved back to a season-high five games over .500 with their eighth win in 11 games.
Wilson wasn't totally sharp and got spotty defense during his 6 1-3 innings. His AL-leading ERA rose to 2.44 after allowing more than two earned runs for the first time since May 11, yet the Angels have won each of their new left-hander's last six starts.
''Usually, if we score four or five runs, we're like, `Yes!''' Wilson said. ''That's usually all we need. I was really upset with myself because I didn't feel like I did a good job ... but the offense really helped me out.''
Zito had yet another rough outing in a six-year stint full of missteps since moving across the Bay from Oakland to San Francisco. The first five Angels reached base against him in Los Angeles' four-run first inning, and the left-hander departed in the fourth inning with the bases loaded for Trumbo's triple off George Kontos.
Zito has allowed 17 runs and 23 hits in 14 1-3 innings over his last three starts.
''A lot of those pitches were right where I wanted them, including the Pujols homer,'' Zito said. ''So I felt good out there. I was aggressive, I was prepared the right way, all those things. But those guys are big leaguers.''
Melky Cabrera added three more hits to his major league-leading 101, breaking Willie Mays' 1958 franchise record by needing just 291 plate appearances to get to 100. Mays needed 295 plate appearances.
Pujols' 11th homer put the Angels up 3-0 after three hitters. Peter Bourjos drove in Trumbo moments later with a sacrifice fly caught on a dead run by Cabrera in left field, and Los Angeles went up 5-1 on Pujols' RBI single in the second.
In the fourth, Pujols walked to load the bases for Trumbo, whose drive hit the wall in deepest center, just missing a grand slam. Angel Pagan had a chance to make the catch, but couldn't - and Trumbo scored moments later on Howie Kendrick's flyout, putting the Angels up 9-1.
''I thought I had a good jump,'' said Pagan, who had never played at Angel Stadium before this series. ''I got on my horse and I thought I had a little more space to make a nice jump. But just when I was going to jump, the ball was already on my leg because I didn't feel the warning track.''
NOTES: Angels ace Jered Weaver returns from the disabled list Wednesday to face Ryan Vogelsong. ... After the game, the Giants said they'll place Kontos on the bereavement list while he attends his grandfather's funeral in the Chicago area. ... Giants 1B Brandon Belt extended his hitting streak to eight games with an eighth-inning single. ... Pujols has 11 homers in his last 41 games after the $240 million man began his Angels career with 27 straight homerless games.
---
---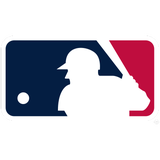 Get more from Major League Baseball
Follow your favorites to get information about games, news and more
---