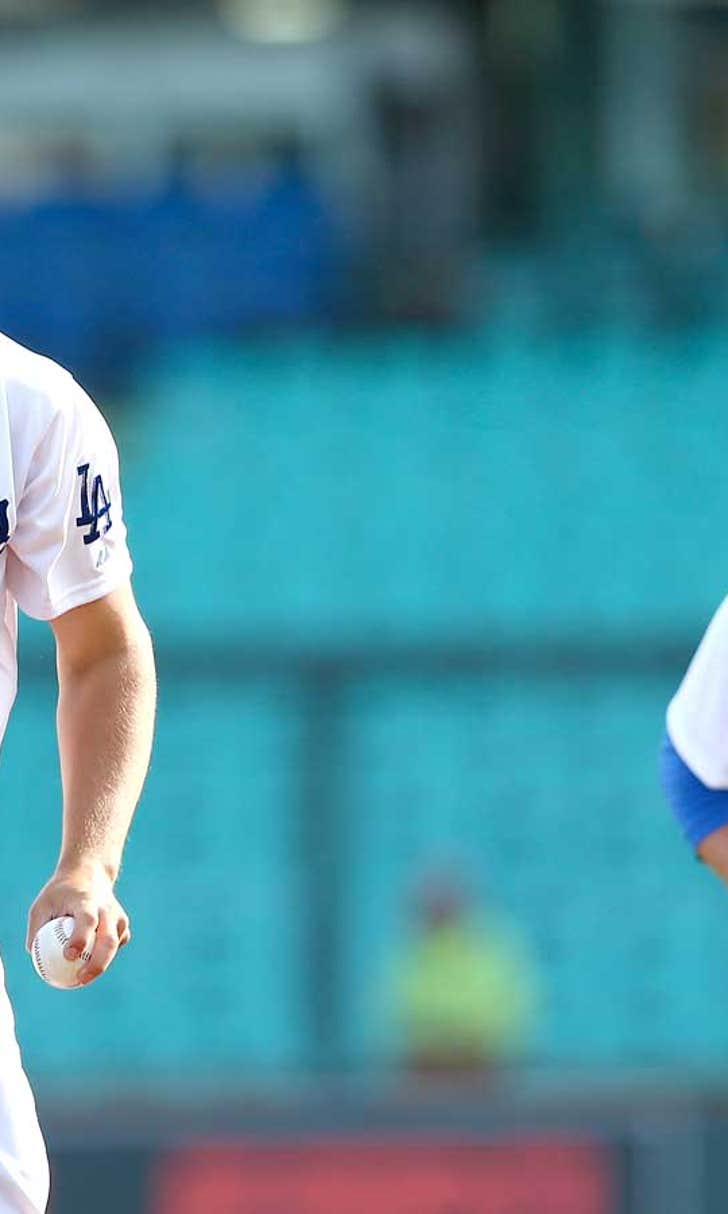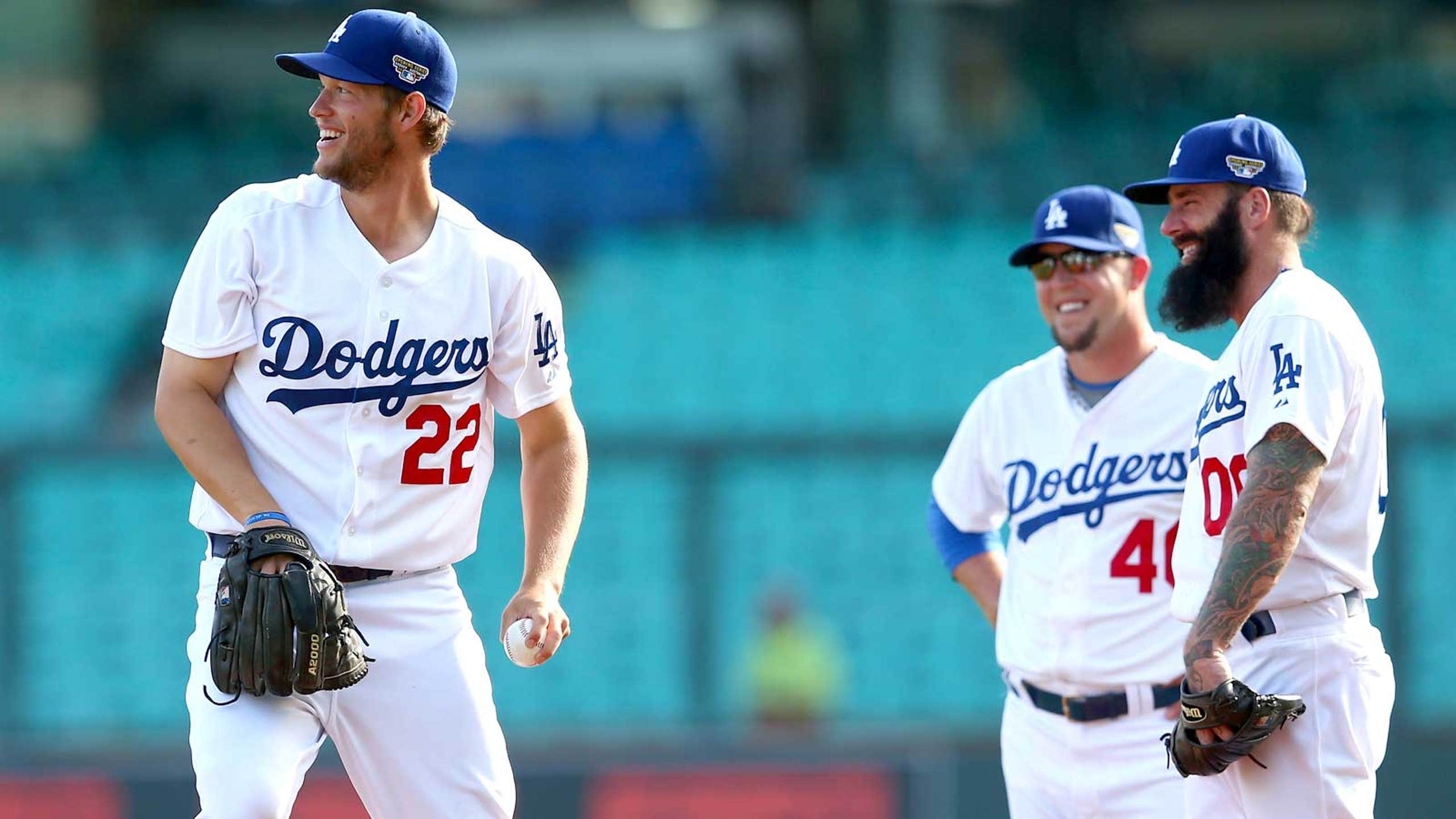 2014 Dodgers preview: NL West champs primed to repeat
BY foxsports • March 21, 2014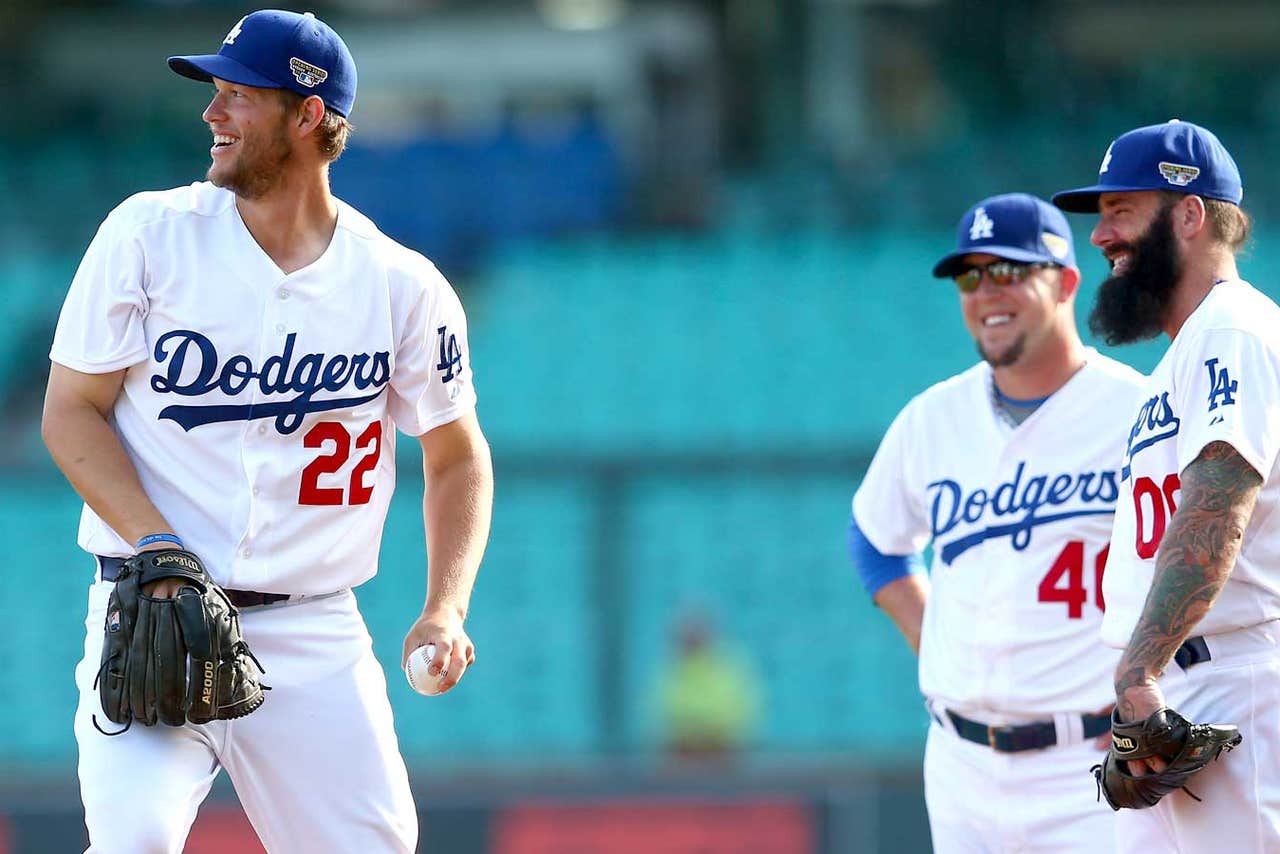 LOS ANGELES DODGERS
Offense: Yasiel Puig as the leadoff hitter? For starters, Mattingly will give it a try. It gives the Dodgers a desirable righty-lefty batting order at the top of the lineup (Carl Crawford, Hanley Ramirez and Adrian Gonzalez would follow), but Puig will have to be patient at the plate and have a better understanding about base stealing. The Dodgers will lose his RBI potential, but Ramirez, Gonzalez and a healthy Matt Kemp, who will start the season on the DL, should be more than capable of producing runs.
Rotation: Arguably, the best top three starters in the game. Clayton Kershaw, Zack Greinke and Hyun-Jin Ryu are as good as any group, and free-agent signee Haren can go deep into games, although he'll have to rebound from a subpar season with the Nationals. The Dodgers are hoping Josh Beckett can fill the fifth spot after missing most of last season with a nerve issue in his neck. Chad Billingsley, who is recovering from Tommy John surgery, could be the team's best fallback option, although he's not expected back until early May.
Bullpen: The Dodgers have plenty of closers in the bullpen, so if Kenley Jansen falters in his first full season in the job, Mattingly can choose from among several relievers. One is Brian Wilson, who was virtually unhittable last season after coming back from Tommy John surgery. Wilson gave up one run in 13 2/3 innings after he was signed in July then pitched six scoreless innings in the postseason. The Dodgers added Perez, who had 25 saves in 2013 with the Indians, to go along with left-handers J.P. Howell and Paco Rodriguez. All in all, the Dodgers are deep.
Player to watch: Second baseman Guerrero may start the season in the minors, but if he can improve his defense and hit the way he did in Cuba, he could make his debut at Dodger Stadium soon. Guerrero is attempting two tough transitions, from shortstop to second and from Cuba to the US, so the Dodgers are exercising patience.
Why they will win: Pitching. With Kershaw, Greinke and Ryu, they should be able to avoid long losing streaks, and their bullpen will be able to maintain leads late in games.
Why they will lose: Injuries to any of their top starters, or an inability by center fielder Kemp to make a complete comeback from ankle surgery.
Rob Neyer's outlook: Sure, the Dodgers seemed like a lot of fun when Magic Johnson replaced Frank (and Jamie!) McCourt on your video screens. But will Magic still be so loveable when the Dodgers are collecting division titles and Cuban prospects like so many commemorative spoons? Or will Magic instead become the reincarnation of Boss Steinbrenner (West Coast Edition)? Yeah, probably somewhere in the middle. But if the Dodgers really do become the new Yankees, crushing their competition both competitively and financially ... well, somebody's going to have to step up and do something. But until then, it looks like the Dodgers and their fans are in for a hell of a good time.
---
---