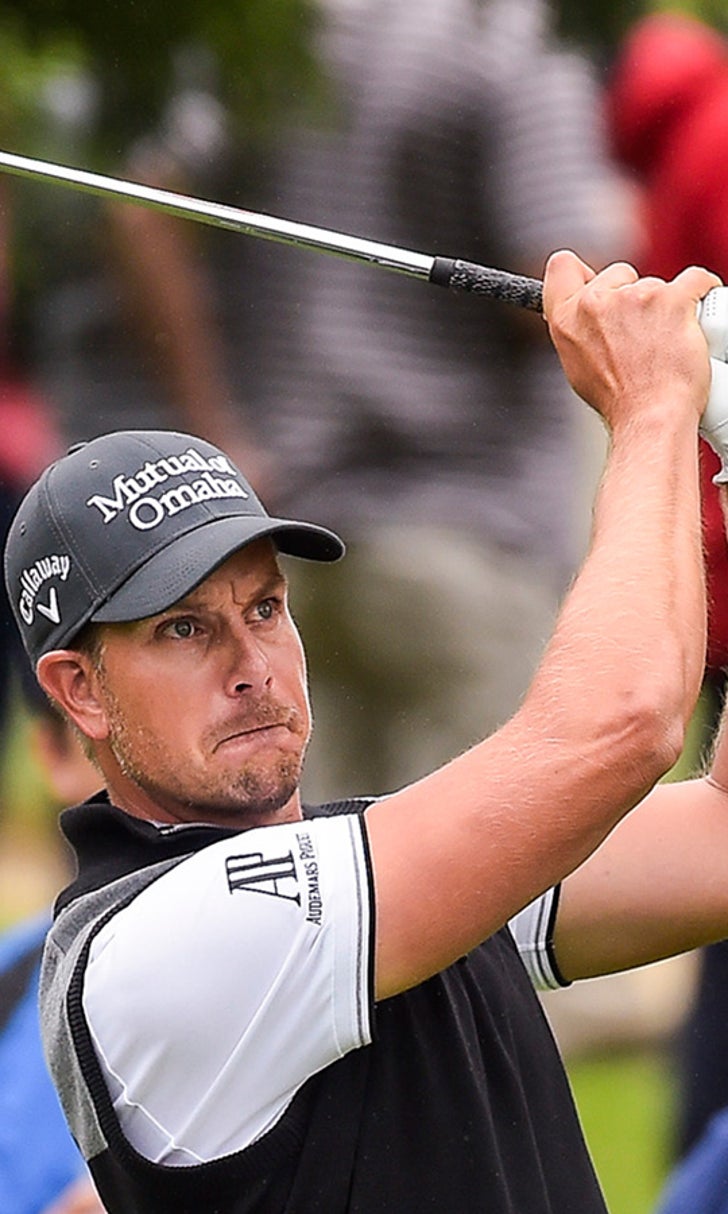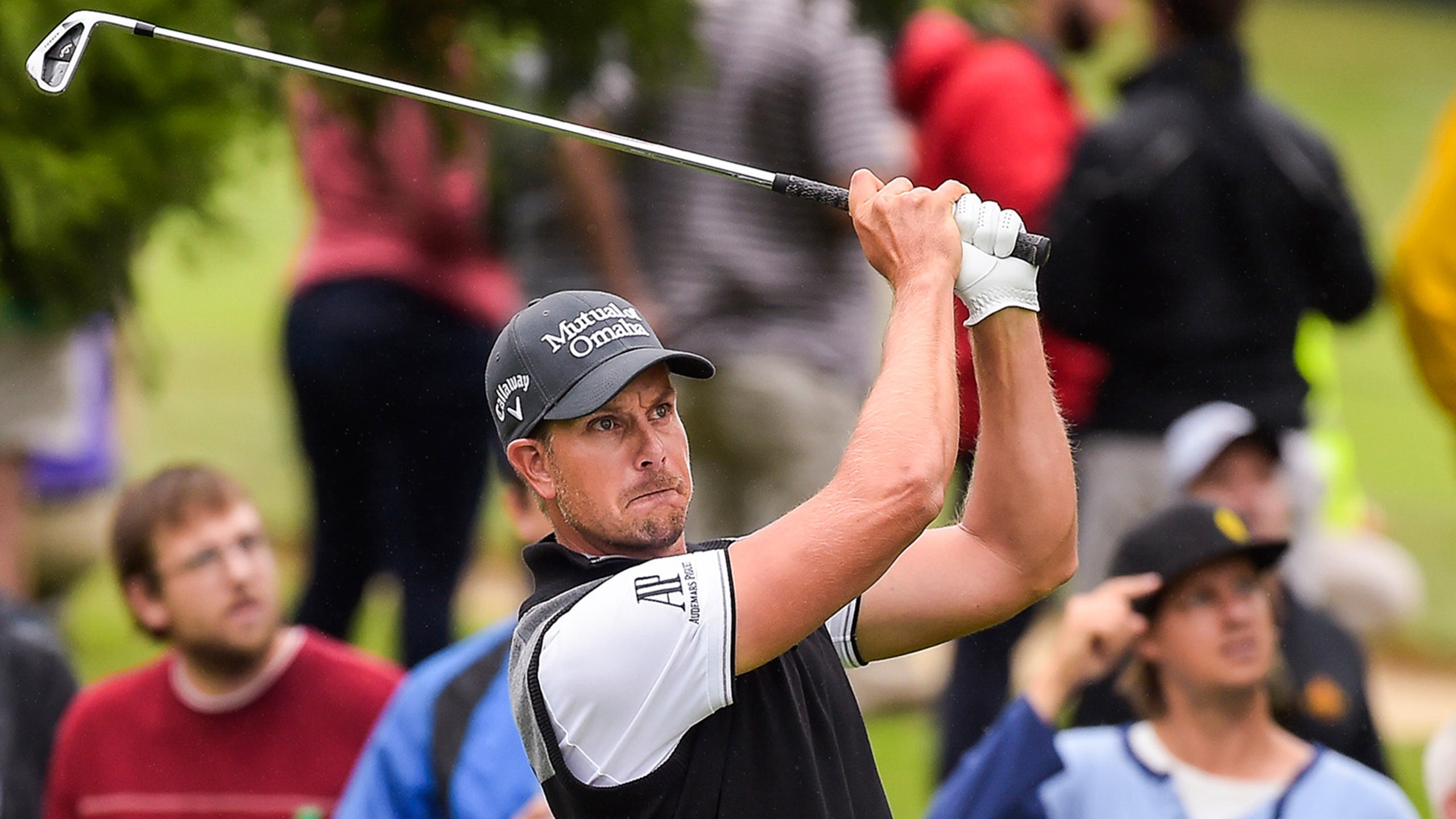 Tour Championship: Stenson stretches lead as Spieth makes a surge
BY foxsports • September 25, 2015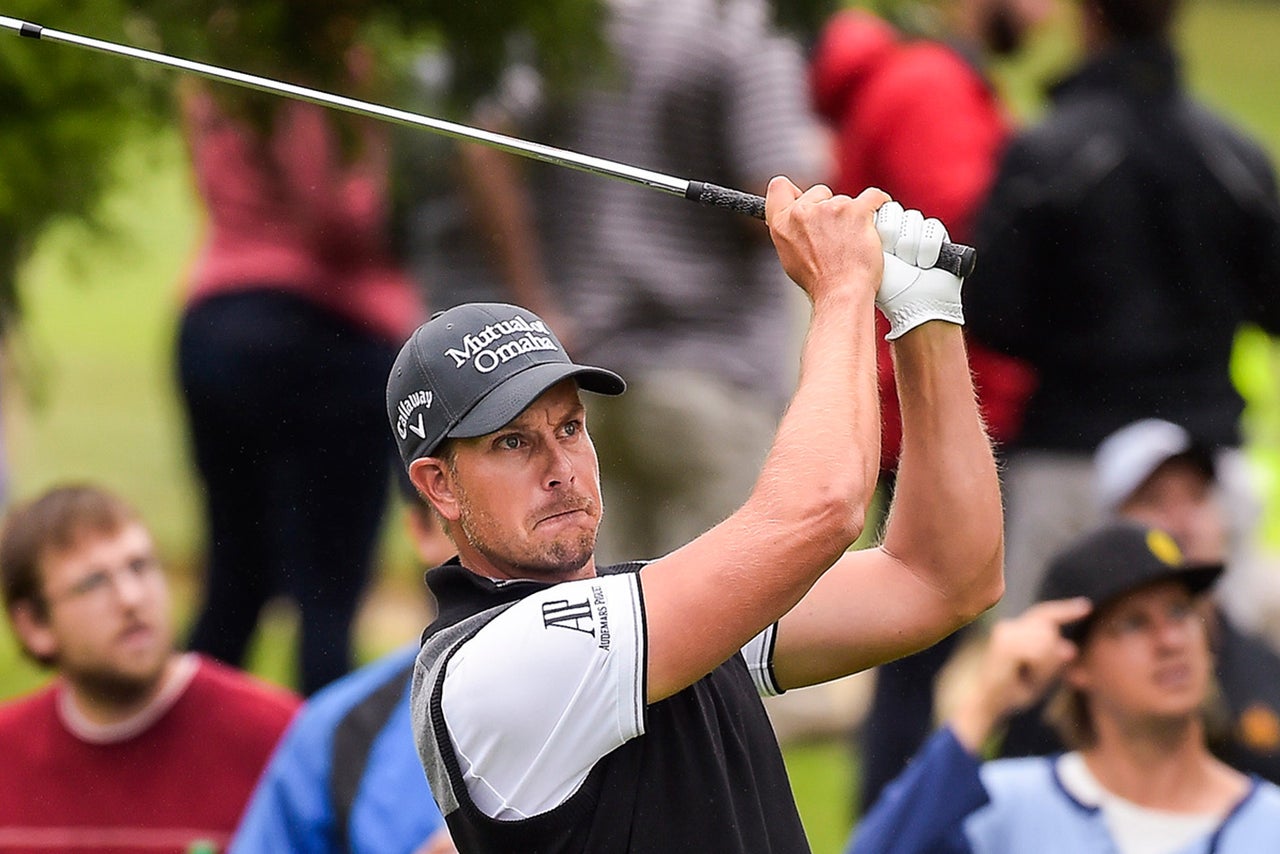 Even before the FedEx Cup began, the Tour Championship was looked upon as an All-Star Game for golf.
Throw in a $10 million bonus, and it's shaping up that way at East Lake.
Henrik Stenson got in trouble five times off the tee, only paid for it with two bogeys, and wound up with a 2-under 68. He is No. 4 in the FedEx Cup, meaning he 39-year-old Swede only has to win the Tour Championship to claim the richest payoff in golf.
Jordan Spieth looked certain to drop a shot on consecutive holes on the front nine, escaped with par both times and piled up four birdies the rest of the way for a 66, the best score in the steady drizzle of Friday and one of only four rounds under par on a challenging afternoon. He was three shots behind. Spieth is No. 2 in the FedEx Cup, and likewise only has to win to capture the FedEx Cup.
Still in the mix were Paul Casey and British Open champion Zach Johnson, Rory McIlroy and Justin Rose. Rickie Fowler was making his case until he flubbed a pitch shot, had to play the next one left handed and wound up eight shots behind. Fading quickly, but not entirely out of it, was world No. 1 Jason Day. He was nine shots behind.
This might seem familiar to Stenson, who also had a comfortable lead when he won wire-to-wire in 2013.
Is this a repeat? It will start to unfold Saturday.
DEJA VU FOR A SWEDE: Two years ago, Stenson was at 10-under 130 and had a four-shot lead over the Masters champion, Adam Scott. This year, he was at 9-under 131 and had a three-shot lead over the Masters champion, Spieth.
Spieth was five shots behind in 2013 as a 20-year-old rookie, and he made a late push on Sunday to tie for second, though Stenson's victory was never really in question.
The biggest difference now is the experience of Spieth. No longer a rookie, he's a double major winner and most likely the PGA Tour player of the year.
"He's one of the best players in the world as we know, and had a fantastic year behind him," Stenson said. "So he's going to be a very tough contender throughout these last two days. He was good already back then, but he's certainly not any less good now. We know that much. Once again, I've got to focus on my game and bring my game and keep my head down and foot down and press on if I want to leave the guys behind me."
DEJA VU FOR A TEXAN: Spieth and Stenson will be paired in the final group on Saturday, which should bring back good memories for Spieth. He played with Stenson the opening two rounds at the Masters, where the 22-year-old Texan opened with 64-66 and set a 36-hole record at Augusta National that had stood for 39 years. Spieth went on to tie the 72-hold record and claim his first of two majors this year.
More relevant is that Spieth is playing stress-free for the first time since the PGA Championship. Sure, there were a few nervous moments when he hit threw a small tree to save par on No. 5 and holed a 20-foot putt to save par on No. 6. But he has only one bogey through 36 holes.
THE TOP FIVE: The leading five players in the FedEx Cup standings only have to win to walk away with $10 million. Stenson and Spieth have done their part. The other three are in dire need of a big Saturday to hang in there.
Day felt flat and wasn't crisp with his tee shots or irons in his round of 71, only his third score over par since May. He was at even-par 140, nine shots behind. Fowler (No. 3) was at 3 under for the tournament with seven holes to play when he made his double bogey and wound up with a 70. He was eight back. Bubba Watson (No. 5) made three bogeys over his last six holes, shot 71 and was 10 back.
Johnson, the British Open champion, is No. 6 and still has a chance if he were to win, as long as Day doesn't finish second. Johnson was five shots back.
FAMILIAR SPOT: Stenson has played six rounds at East Lake in his career. He has shot in the 60s each round. He has led after each round. If he does that two more days, he would join Tiger Woods as the only players to win the FedEx Cup twice.
WET AND DRY: More light rain was in the forecast, and while the conditions were calm and soft, that does not translate to easy.
The scoring average was 71.6. Only four players broke 70.
More telling was the club selection. Stenson hit 4-wood into the ninth green from 288 yards on Thursday in dry weather. He hit 4-wood onto the green from 255 yards on Friday in damp weather. Day tried a 3-wood from 195 yards in the rough on No. 5. If it had been dry, he said it would have been an 8-iron.
---
---