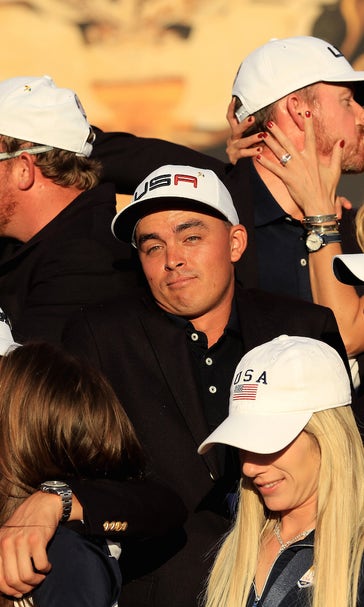 Rickie Fowler is the ultimate extra wheel in Ryder Cup celebration photo
November 15, 2016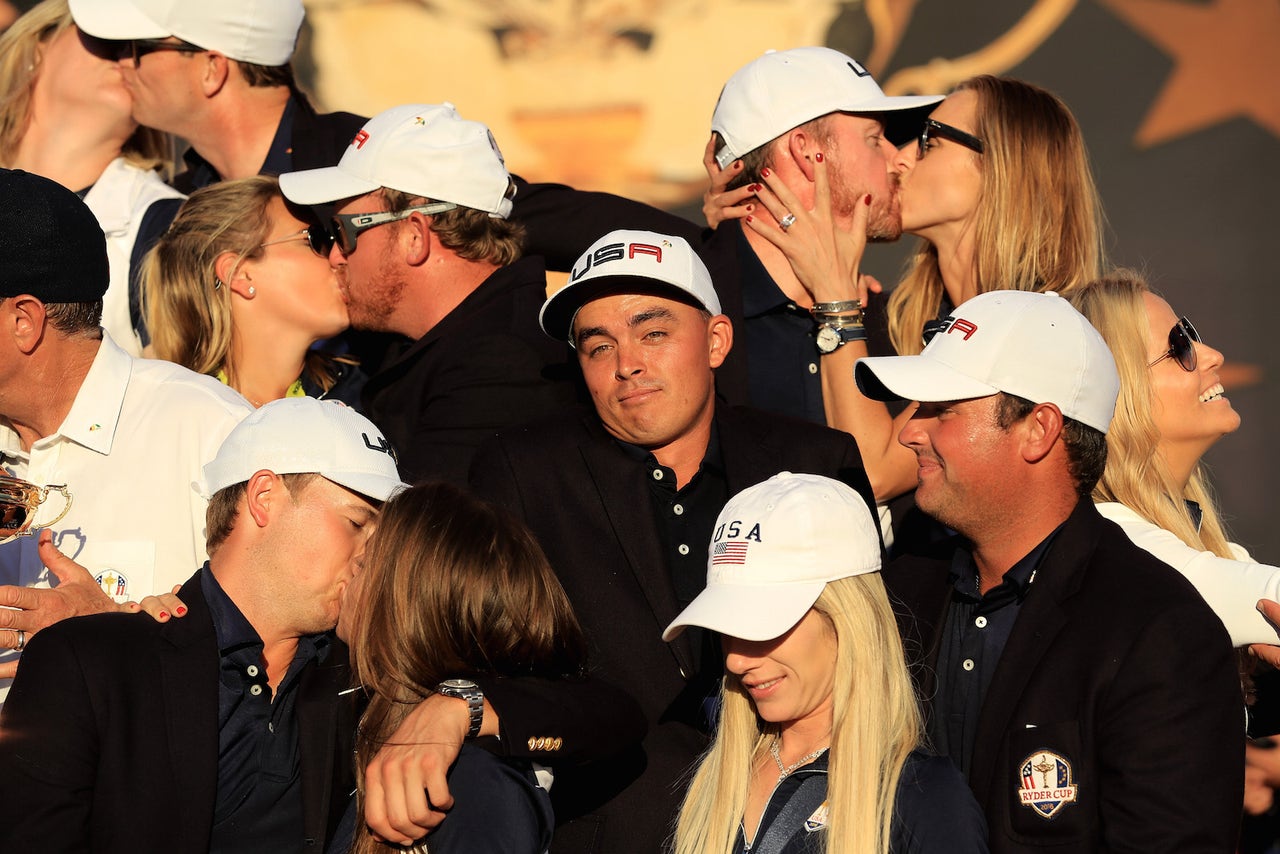 On Sunday, Team USA won the Ryder Cup for the first time since 2008, sending jubilant golfers into the embrace of their significant others as they reveled in the momentous victory.
And then there was 27-year-old Rickie Fowler, who had beaten Justin Rose earlier in the day, staring directly at the camera with his shoulders raised as if to say, "OK" or "It's cool" or "I literally date models and other fine-looking women and I'm not ashamed to be smack in the middle of a photograph of my teammates locking lips with their wonderful partners!" Something like that.
If you find yourself in such a situation, unlock your inner Rickie. Of course he found other ways to celebrate, too.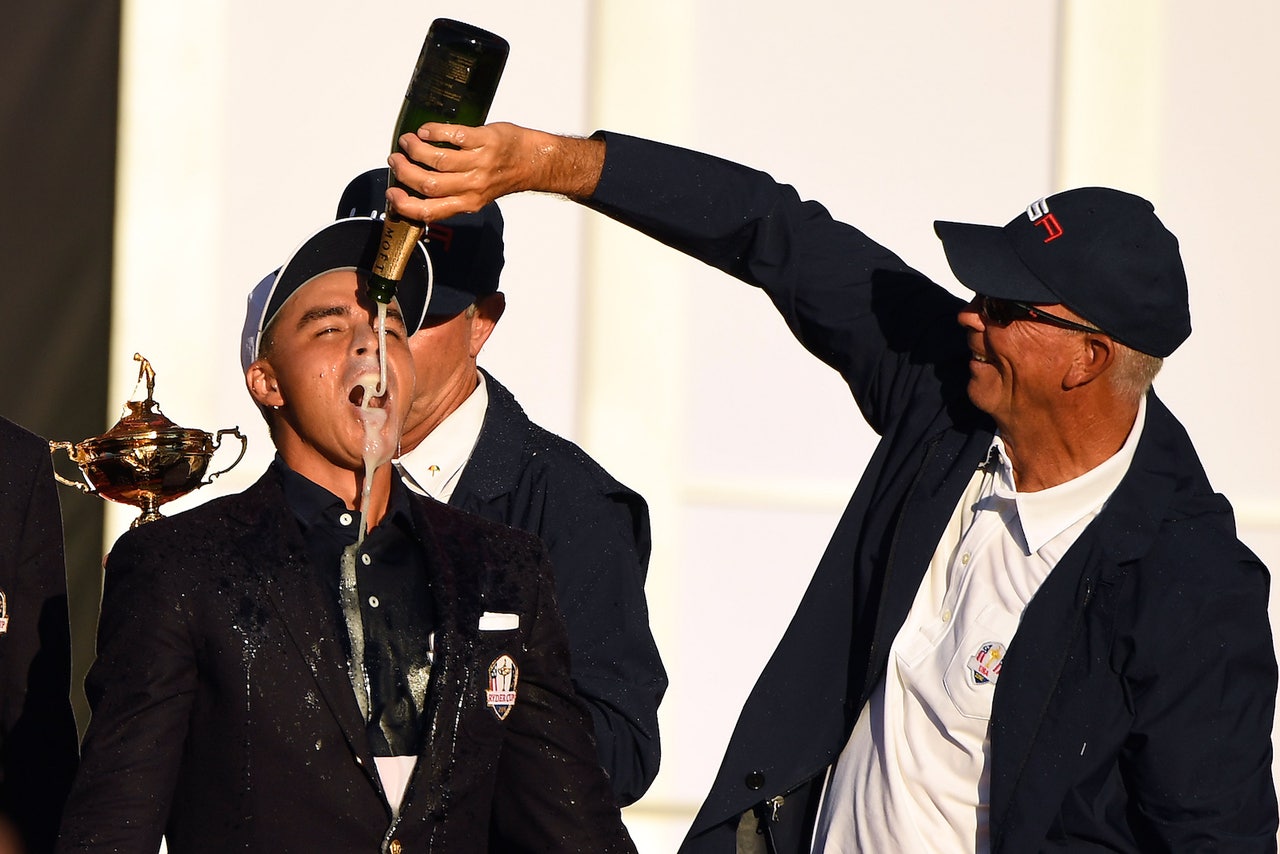 ---
---