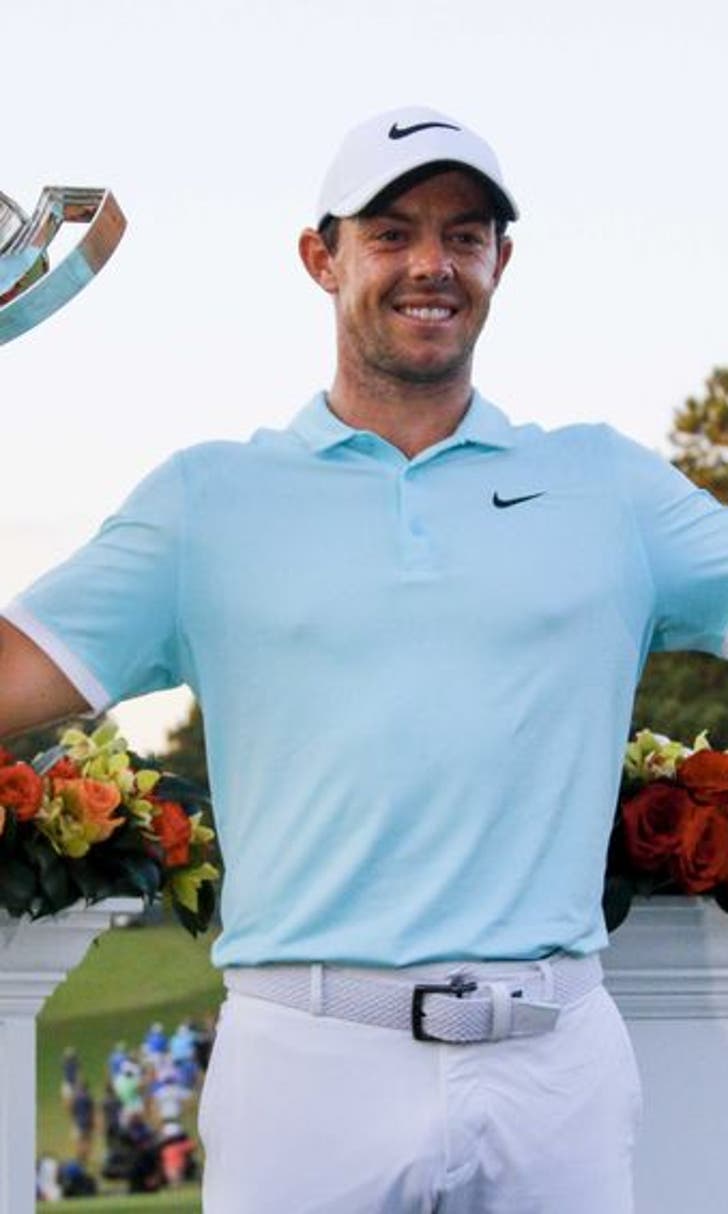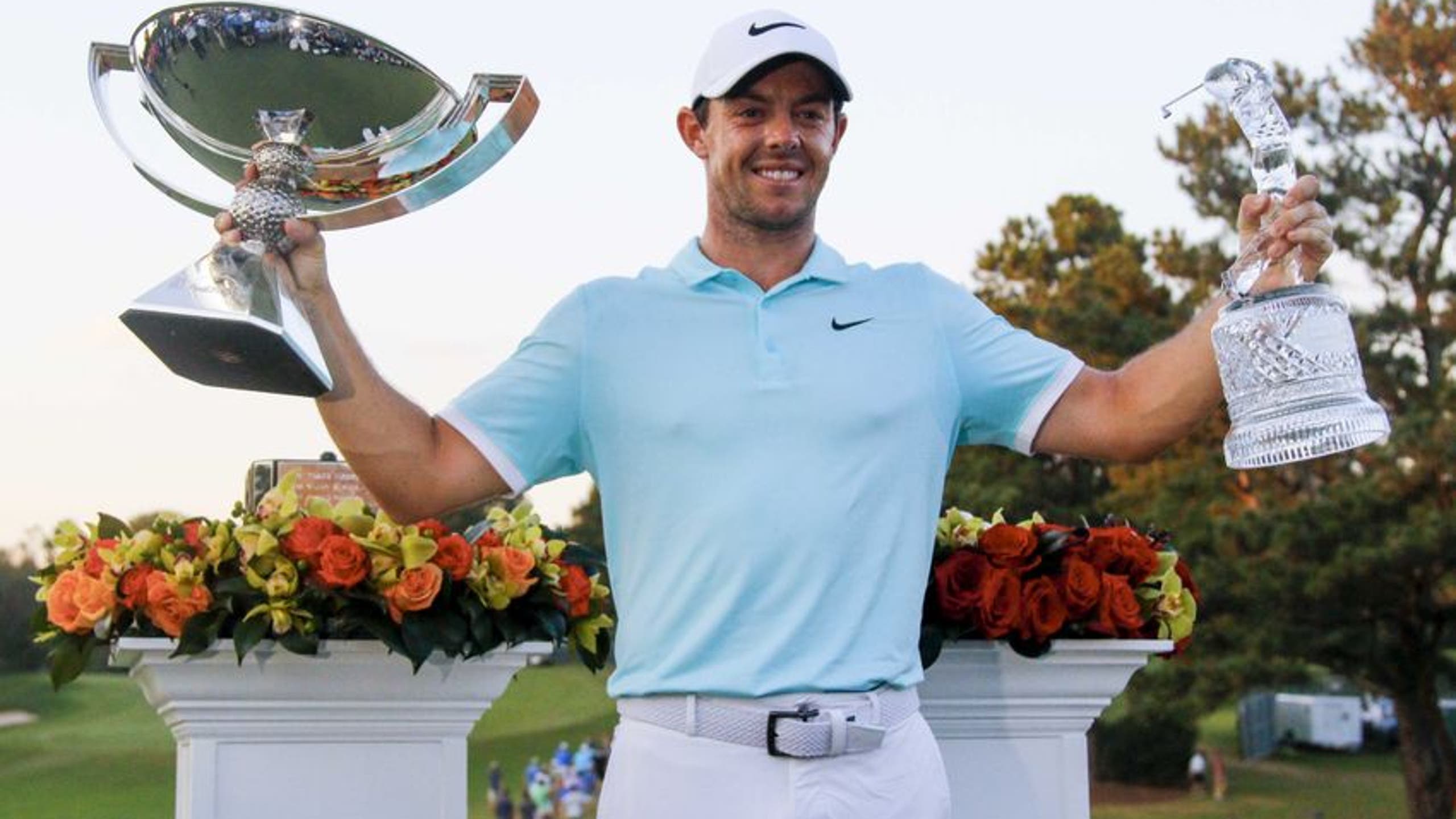 Ranking the Top-10 Golf Stories of the 2016 Calendar Year (Part I)
BY Fansided and Kathlene Bissell/FanSided via Pro Golf Now • December 25, 2016
Mandatory Credit: Brett Davis-USA TODAY Sports
As we reflect on a year that was jam-packed with fascinating stories, which players and performances among the biggest of the year in golf. In the first of two parts, we count down the first half of our top-10.
Every year brings us exciting tournaments and some new personalities in golf.
This year, for example, we met Beef, otherwise known as Andrew Johnston, who converted his name and popularity to an endorsement from Arby's.
The magnitude of interest in a player depends on the what have they done lately thinking as you'll see from Part I of Top 10 Golf Stories of 2016.
Only a handful of players performed well enough to dominate the headlines, constantly hold our attention and deserve merit among the biggest stories in the game during 2016.
Who are they? Well, without further ado, let's get to the first five picks.
Mandatory Credit: Butch Dill-USA TODAY Sports
10. Rory's FedExCup
After winning the 2011 U.S. Open at Congressional, Rory McIlroy decided to join the PGA Tour, although three additional majors later, it seems that he has been a member for a decade.
McIlroy has won 13 times on what is now considered the US tour, including nine PGA Tour events and four majors in all. While he had won the Race to Dubai three times, before 2016, he had yet to win the Tour Championship or FedExCup.
He finally captured both titles in a playoff with Ryan Moore. While Moore got the consolation prize at the Tour Championship, he got the last pick for Ryder Cup and made the putt to put the U.S. over the top and guarantee victory.
Mandatory Credit: Butch Dill-USA TODAY Sports
9. Jason Day's Back
Jason Day looked like he couldn't lose again ever in his life in the spring of 2016. Coming off his PGA victory in 2015, he won the 2016 Arnold Palmer Invitational, and the Dell Match Play. But it was during the Dell Match Play that his back injuries flared up for the first time last year.
It would not be the last, as he continued to fight muscle spasms in his back all the way through the rest of the season, turning prime form into a season that might have been.
Mandatory Credit: Jason Getz-USA TODAY Sports
8. Between Back Problems, Jason Day Wins The Players
If it's not a major, why are all the best players there? If it's not a major, why does it have the biggest purse? If it's not a major, why do the winners get exemptions to other majors?
OK, you can argue this one any way you want, but as Jason Day himself said top media before the tournament, "This is one of those tournaments where, if you're on the border of getting into the Hall of Fame, this could kick it over and get you into the Hall of Fame."
Perhaps by itself it won't, but combined with the PGA and some other victories, down the road, it might. Day was brilliant and looked like he was on the mend and ready to challenge in the last three majors of the year.
Mandatory Credit: Rob Schumacher-USA TODAY Sports
7. Jordan Spieth Two-Fer
OK, Jordan Spieth was supposed to win the 2016 Masters. But somehow on the way through Rae's Creek on Sunday, Spieth dunked not one, but two in the water and lost the tournament to Danny Willett.
If he'd just lost one ball there, he would still have had a fighting chance, but his two-fer was too much to overcome. A major opportunity that got away from the then defending champion.
Mandatory Credit: John David Mercer-USA TODAY Sports
6. DJ's Major
If ever there was a star-crossed golfer, it was Dustin Johnson, who for a time looked like he might steal the crown of most majors lost through bad luck or bad shots at the wrong time from Greg Norman.
DJ fell foul of a bad call or a no call from a PGA of America rules official at Whistling Straits the year Martin Kaymer won the PGA, taking nothing from Martin Kaymer. Then he had a lead at the U.S. Open at Pebble Beach before he chili dipped some wedges in the final round and Graeme Never-Give-Up McDowell found his way to the winners circle. And in 2015, he missed a short putt on the 18th hole that would have forced a playoff in the U.S. Open. He handed that title to Jordan Spieth.
Finally, and in spite of a strange rules call that upset nearly everybody in golf but the USGA, DJ won the U.S. Open at Oakmont, which Ben Hogan called the hardest golf course he'd ever played.
Make sure to check back tomorrow when we'll countdown the list from five to one.
More from Pro Golf Now
This article originally appeared on
---
---