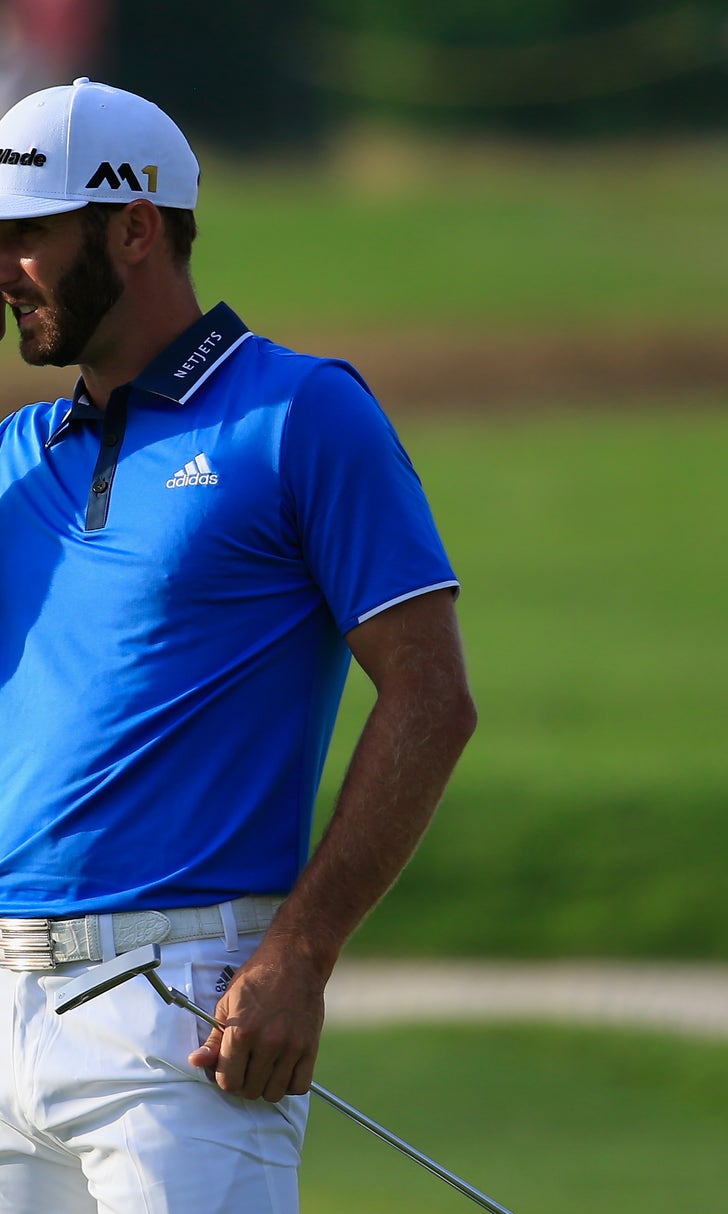 Dustin Johnson is in perfect position to stare down his golf demons and win the U.S. Open
BY foxsports • June 19, 2016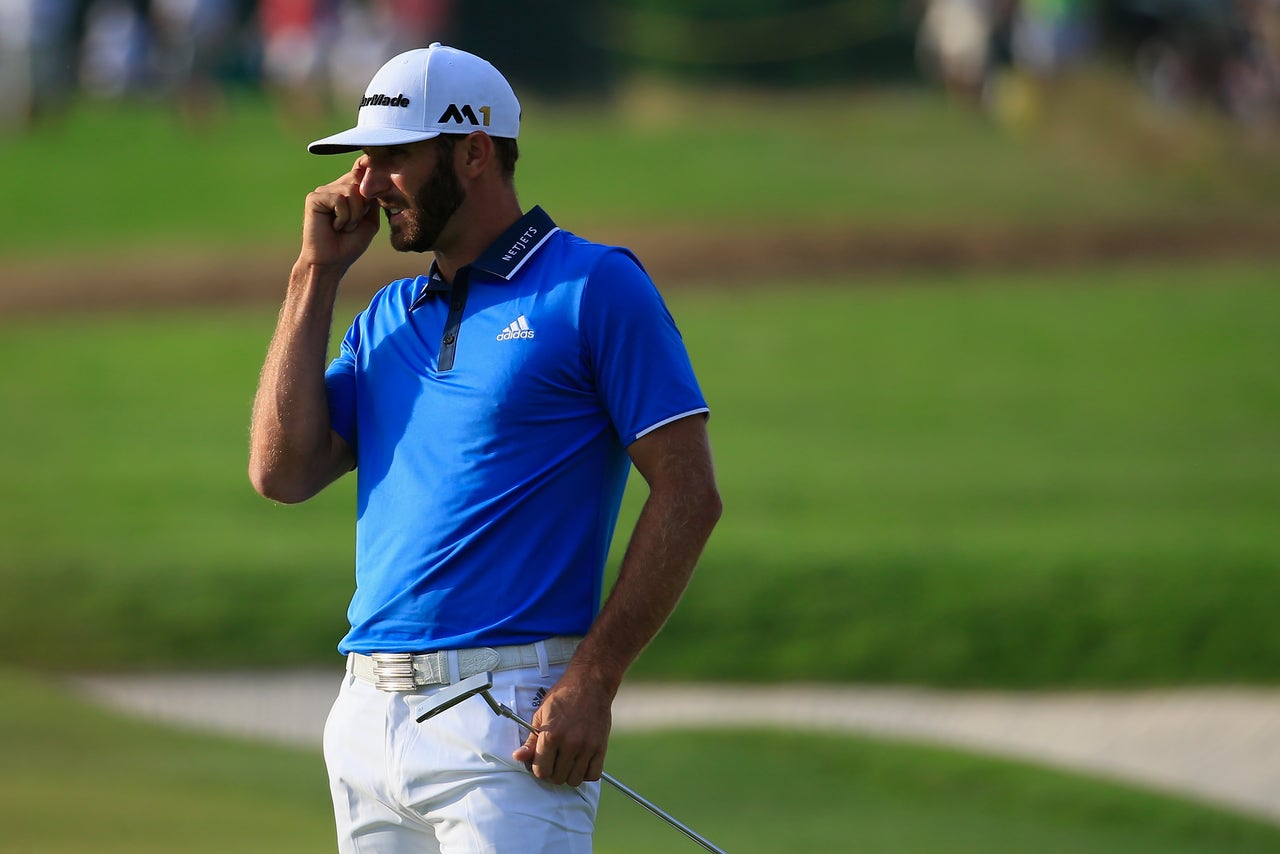 It's never going to get better for Dustin Johnson, best player to never win a major.
The 31-year-old, who's threatening to become the Colin Montgomerie of his generation (in stature, if not physique), is in the perfect place to win his first major after the conclusion to the third round Sunday morning. He's not dominating the tournament. He's not even winning. Heck; he's not playing in the final group. Dustin Johnson is just outside striking distance and there's no place he should rather be.
Shane Lowry has a four-shot lead over Johnson and world No. 624 Andrew Landry. Being the only big name in that group makes Johnson the focus of attention, for sure, but the situation brings with it a different type of pressure than DJ usually faces.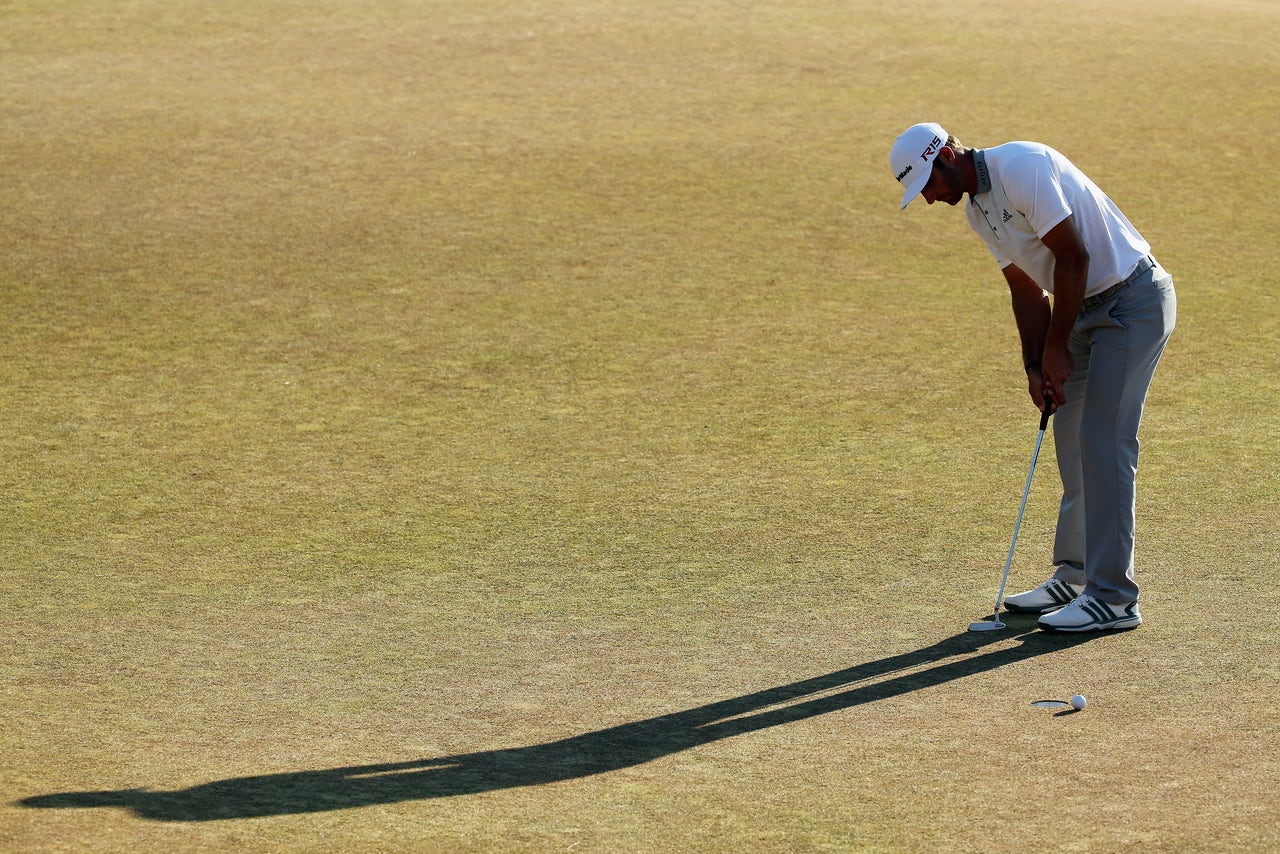 (Mike Ehrmann/Getty Images)
The expectation is that Johnson will find a way to lose -- that he'll snatch defeat from the jaws of victory. It's happened before. He three-putted the 72nd hole at Chambers Bay last year to miss out on winning and a playoff. He led going into the final round at Pebble Beach in 2010 then shot an 82. There was his grounding of the club at the PGA and an OB at Royal St. Georges. Scooby Doo didn't have as many skeletons in the closet.
And they'll surely present themselves again on Sunday. Barring a single scenario in which he's putting for birdie and his first lead on the 18th green, Johnson will have to play from ahead at some point if he's going to win an Open. That's where it all might come crashing down, with the memories of Chambers Bay, Pebble Beach and Whistling Straits weighing on every swing and occupying his mind in the minutes in between each shot. It's happened before.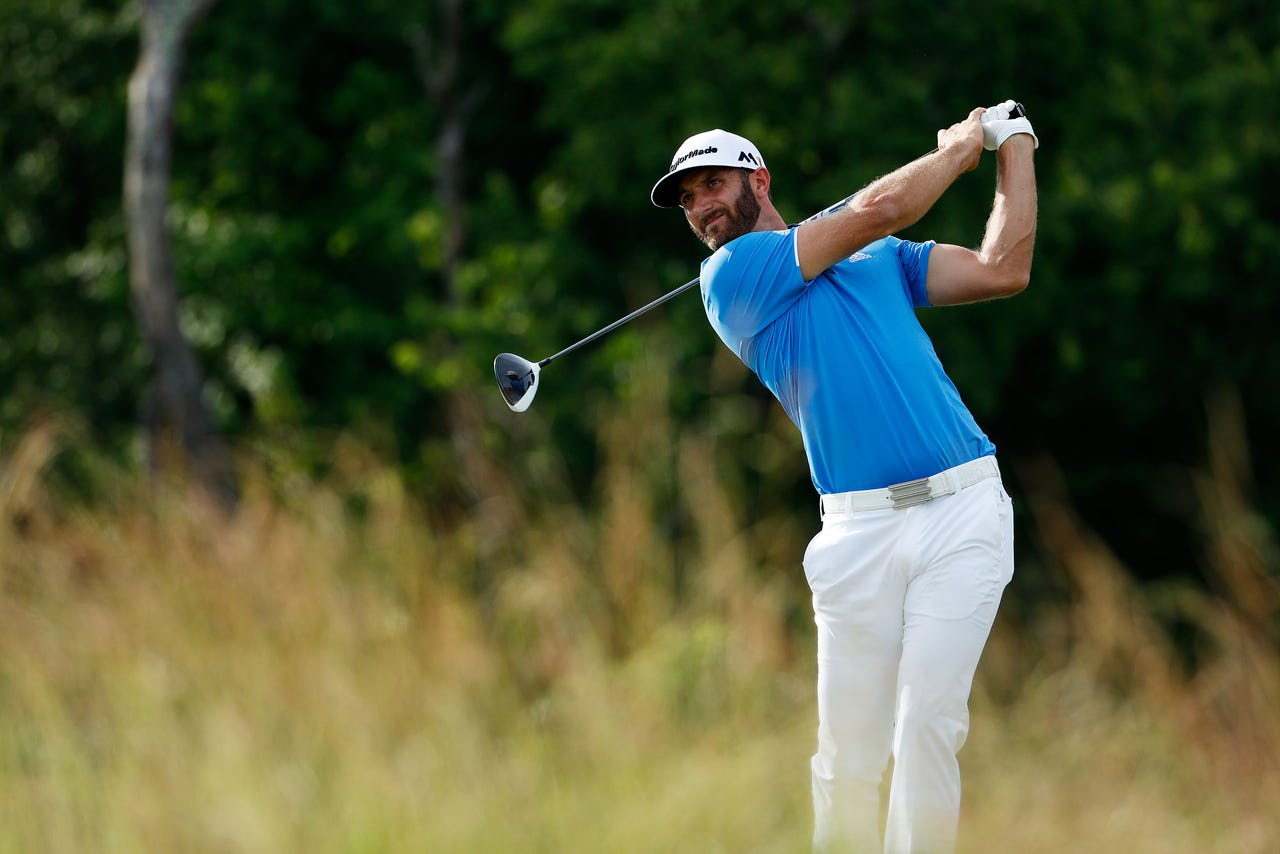 (Christian Petersen/Getty Images)
Those interior whispers could be muted at Oakmont. Usually, championship Sundays with DJ are an exercise in waiting for the other shoe to drop. His quiet swagger and the strong, long-strided prowl he walks with often belie the lack of confidence of a man who knows deep down that another collapse is coming. 
This time, the expectation of that has to be lower simply because of Johnson's spot on the leaderboard. He tees off in the second-to-last group at 3:20 p.m. ET knowing this isn't his tournament to win -- it's going to take some help from an Irishman who's never had to deal with the crushing expectations of teeing off Sunday in a major with a four-stroke lead. That builds in some plausible deniability for DJ. "I was four shots back!" he can say.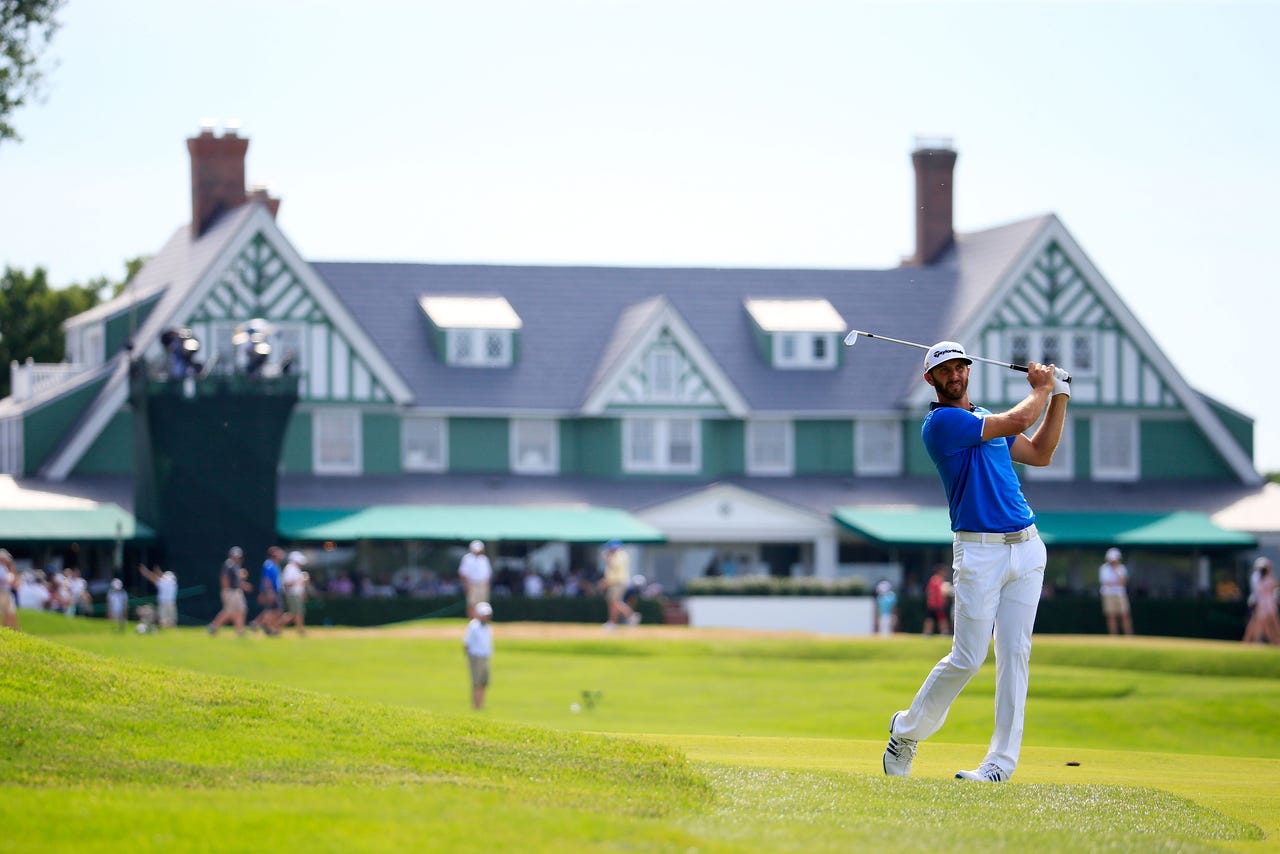 (Rob Carr/Getty Images)
More importantly, that's what he can think. Johnson's troubles aren't in his prodigious drives or in the foot of break on his putts. It's in those famous six-inches between the ears. If there's the lightest of ease inside those six inches, then a more-relaxed Johnson should be the favorite entering Sunday, four-shot deficit or not.
Disagree? Do you want Lowry and four strokes or a relaxed Dustin Johnson? You don't have to answer.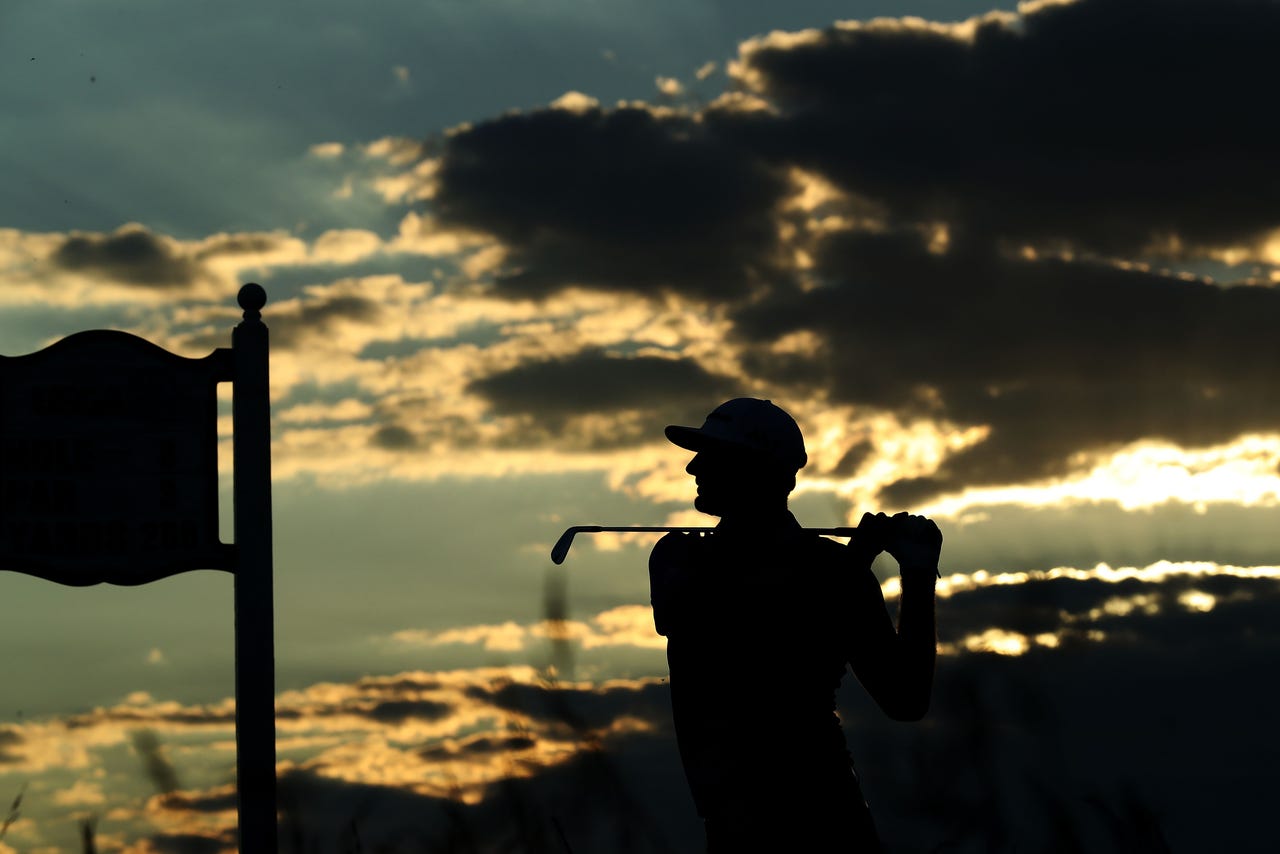 (David Cannon/Getty Images)
But will DJ actually be relaxed in his house-money situation? Will he view his next 18 holes as an opportunity, not a burden? Can you truly lurk if you're the most famous name on the leaderboard?
We find out starting at 3 p.m. ET, when one of the best players to never win a major starts his path, again, to simply becoming one of the best players, period.
---
---