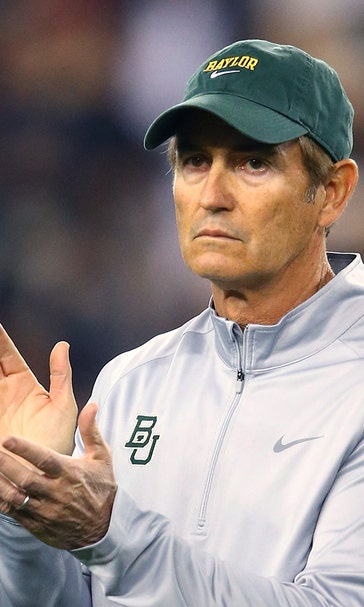 The Sooners are playing well, but maybe Baylor is just better
November 14, 2015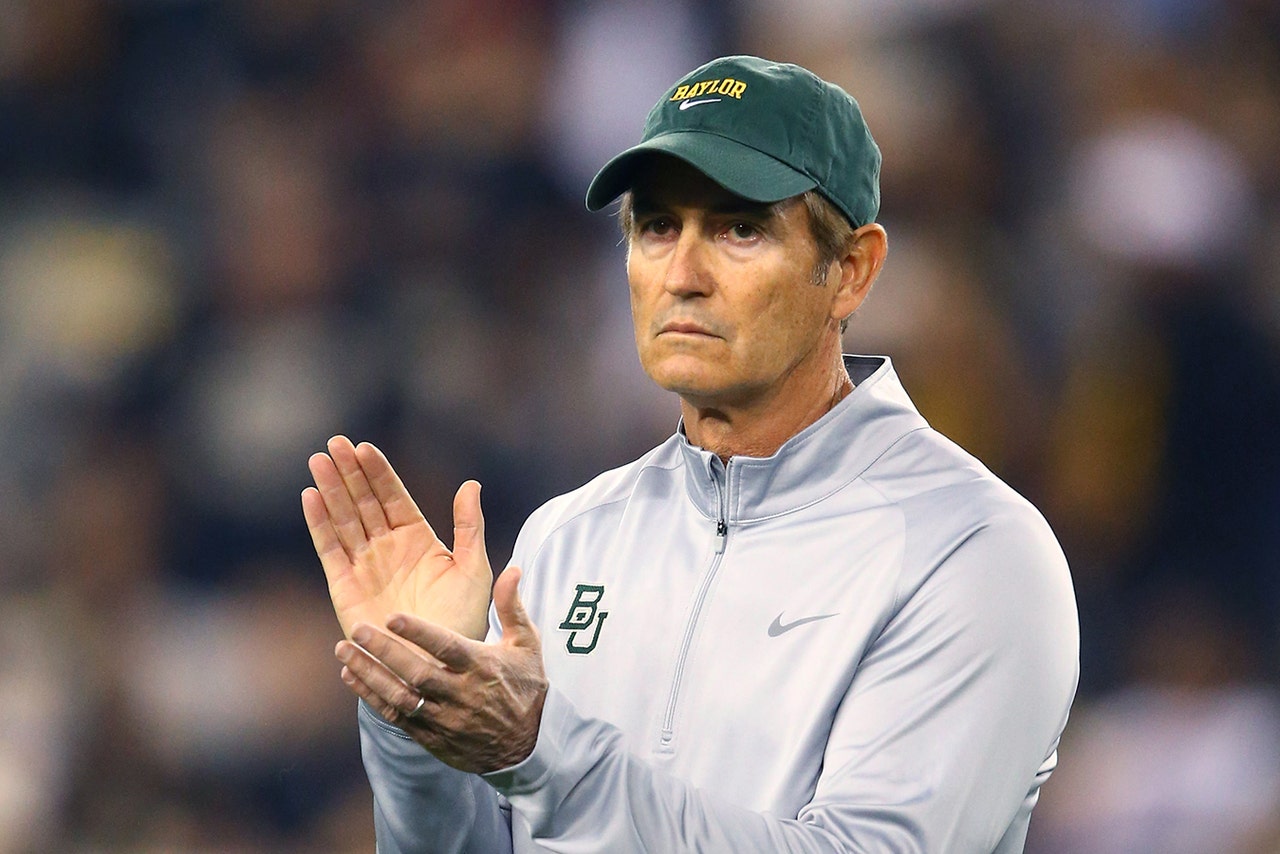 Despite its one loss, everything is attainable for Oklahoma.
A Big 12 title. A shot in the College Football Playoff. A way back into your heart. 
Meanwhile, Baylor is battling elements the Sooners aren't having to deal with - the "Eye Test," a schedule so soft it's a wonder Donald Trump hasn't picked on it and a perception issue that the Bears are carrying a flag for a conference that plays no defense.
Baylor has more to prove than Oklahoma does. Baylor may better, but the College Football Playoff Committee isn't a believer. At least not yet.
Somehow, Oklahoma has become more likable in this matchup today. Perhaps because the Sooners have beaten Tennessee in the non-conference and not some team from some conference you've never heard of. Perhaps because the Sooners represent some sort of traditional football power committee members can feel good about. Baylor isn't that.
But the Bears have a lot of things going for them, most importantly they're the best team in the conference. 
How do we know? Well, we don't. Not yet. But we will after tonight.
The past two seasons, Baylor has dominated Oklahoma. They'll need to do it again to make a real impression on the committee that is looking for reasons to keep the Bears on the outside. 
That's why you'll see …
1. Baylor return the opening kickoff for a touchdown. OK, that's not likely, but 2. count on a touchdown the first time the Bears get the ball. 3. And they'll use a trick play on the first series, too, just like OU did a week ago against Iowa State.
So much talk circulating about the lack of scheduling by the Bears, but Oklahoma over the past several games has established itself as a Big 12 power and a player on the national level thanks to wins against the worst the conference has to offer.
Confidence shouldn't be discarded. OU is playing their best ball of the season, has exploded offensively and stabilized defensively in part because of that confidence. It's a powerful attribute. 
But what happens when that confidence is taken away? We'll see how good OU is early on Saturday night. 4. The Sooners will score on their first possession, too. 5. And lead at some point in the first quarter. Of course, the Sooners have had success early on against Baylor recently. They led in the first quarter last year and then stopped playing defense while Trevor Knight struggled to complete passes. 
6. It will be completely obvious Oklahoma is the best team Baylor has faced since losing to Michigan State last season because the Sooners will get their yards. 7. OU gets more than 500 and 8. Baker Mayfield will throw it more than 45 times. 
Meanwhile, as much as Baylor will be motivated, so too will be OU receiver Sterling Shepard. Shepard hasn't really contributed in this game the past two years. 9. He'll have more than three catches by the end of the first quarter and more than nine for the game. 
10. You'll feel good heading into this game about OU's chances to match Baylor offensively. And rightfully, you should. The Sooners have gone over 50 points the past four games, 11. but this game ultimately won't come down to OU's offense. 12. It's going to be about the Oklahoma defense, because chances are, the Sooners 13. won't be able to cover Corey Coleman of Baylor. Hey, it happens. No one else has been able to, either. 14. You'll be thinking Baker Mayfield should be in New York for the Heisman presentation, but Saturday will be a resume builder for Coleman. 15. He'll have more than 150 yards receiving. 16. And three touchdowns.
17. Samaje Perine has a big game for the Sooners – more than 100 yards, but Shock Linwood is better. 
Basically, OU's offense has a big game, but 18. Baylor's offense is better. A lot of folks will suggest the moment will be too big for freshman quarterback Jarrett Stidham. 19. He'll have some adversity (at least one interception), but 20. he'll also throw for more than 350 yards.
Baylor is averaging more than 42 points per game against OU the past four years. And more than 500 yards per try, too. 21. They'll get to both of those averages Saturday. 
The Sooners are better this year, but that's not a fact based on what's happened against Kansas, Kansas State, Texas Tech and Iowa State. They're better because the offense has an identity and the defense has normalized. 
Oklahoma is good, but Baylor is just better. 22. Baylor plays its best game of the season and. 23. OU can't overcome two fumbles and an interception. 24. Lay the three points. 25. Baylor wins 49-34.
Last week: 16-9
Overall: 131-95
---
---