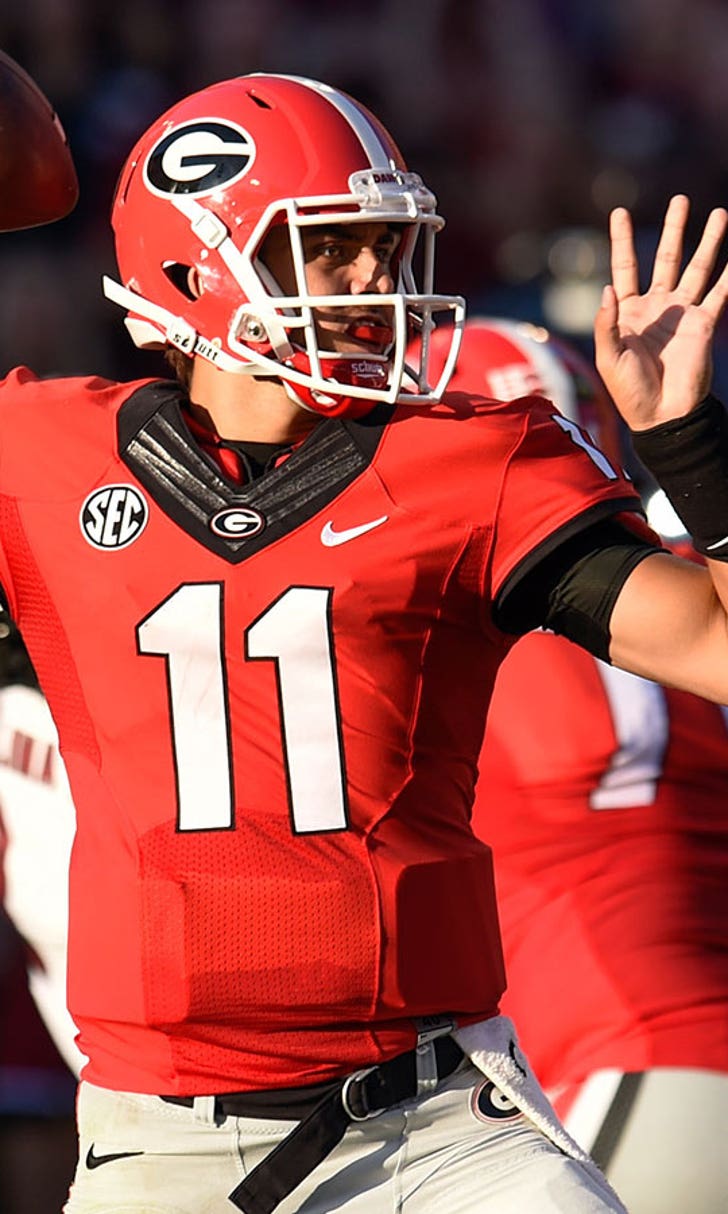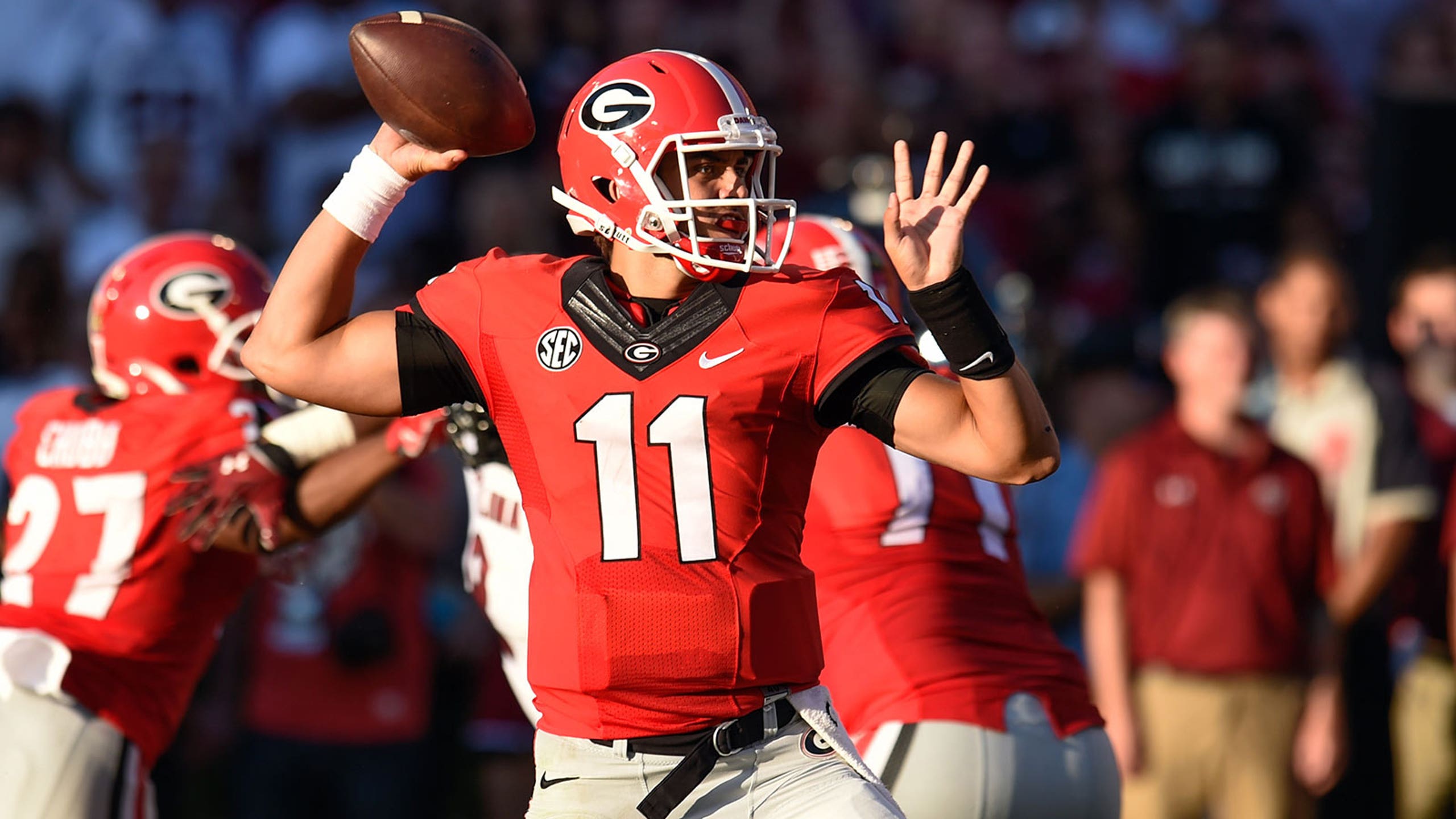 Terry Godwin shows flashes but can he be great this season?
BY foxsports • October 8, 2015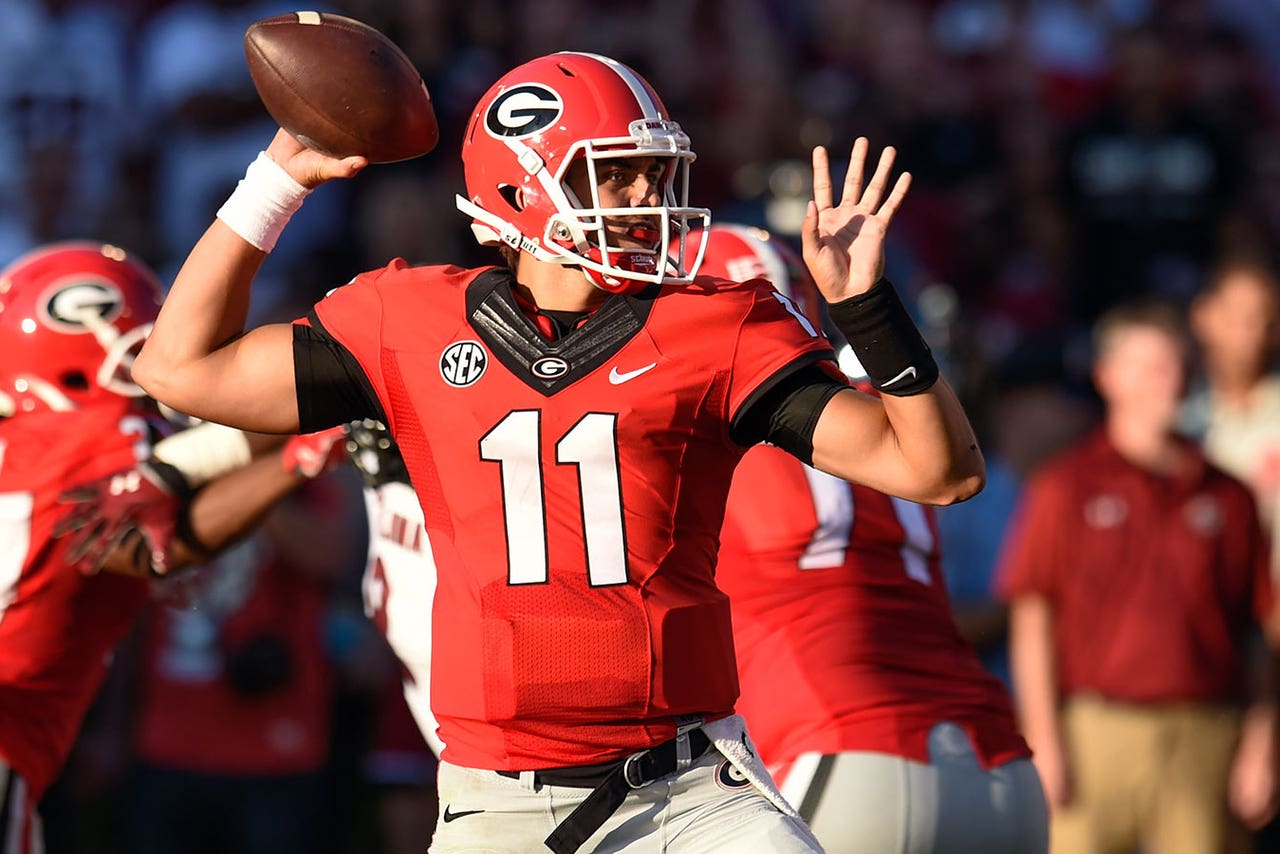 Starting as a true freshman at receiver in the SEC is no easy task and excelling is a completely different challenge. So far, wide receiver Terry Godwin has shown he has the talent to do both for Georgia. 
After five games, Godwin is second on the team in both receptions and receiving yards and has recorded a reception in every game. However, as often is the case with playing a true freshman, with the good comes the bad. 
Without specifically calling Godwin out, Mark Richt suggested his young receiver was at fault during Brice Ramsey's pick six early in the third quarter's loss to Alabama, which all but sealed the game for the Tide. 
"Terry's a terrific young player," offensive coordinator Brian Schottenheimer said. "He's still growing. He's learning. He'll be that much better this week just because of things he's learned in the first five or six games. We expect him to be a terrific player."
Going up against a Tennessee team focused on stopping the Georgia ground game, Godwin may be the difference in Saturday's game if he can have a breakout performance for the Dawgs, just as Alabama's fellow five-star freshman receiver Calvin Ridley did to Georgia last week. Is Godwin up for the challenge?
---
---