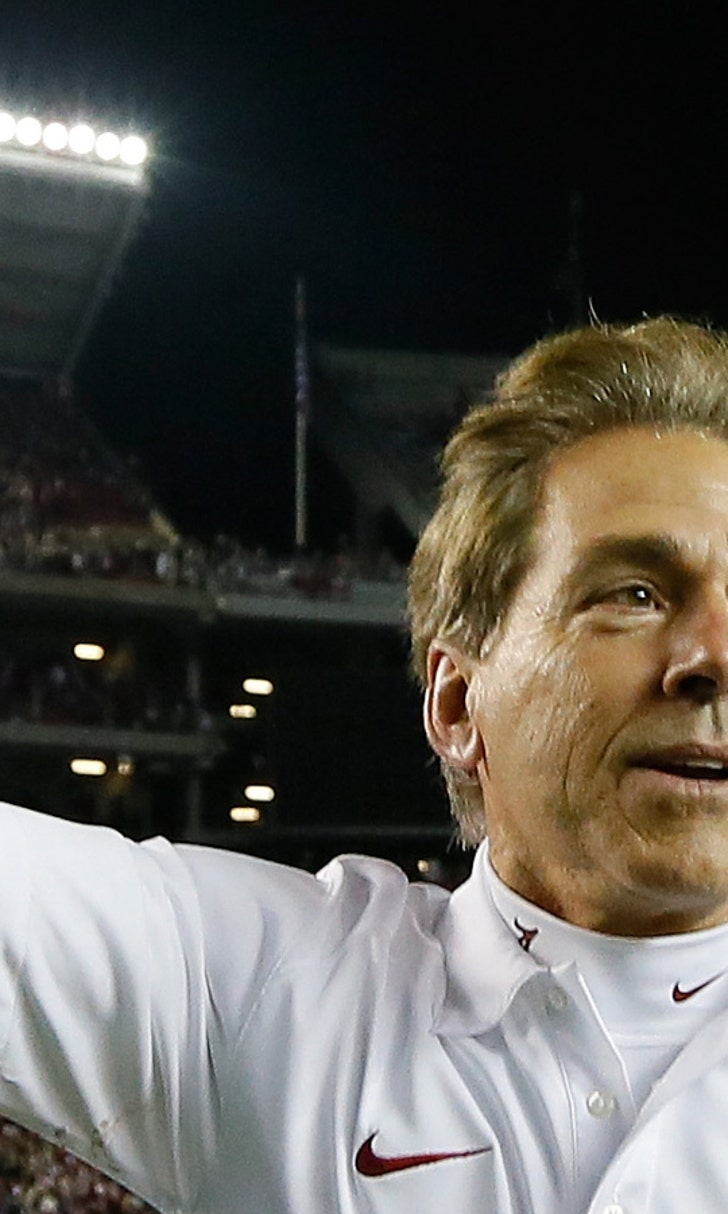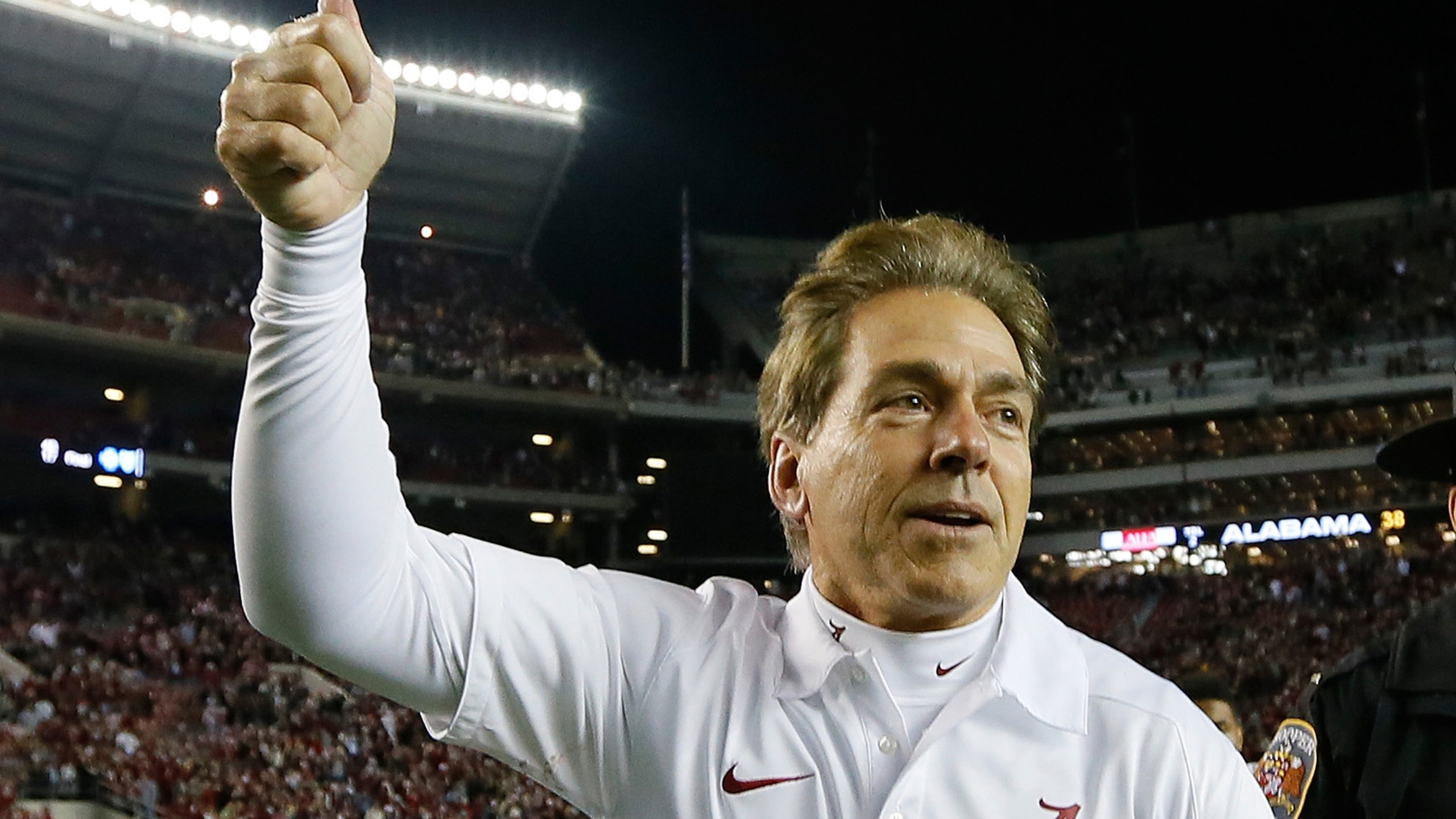 Report: If Strong leaves, Texas would 'break the bank' for Saban
BY foxsports • November 19, 2015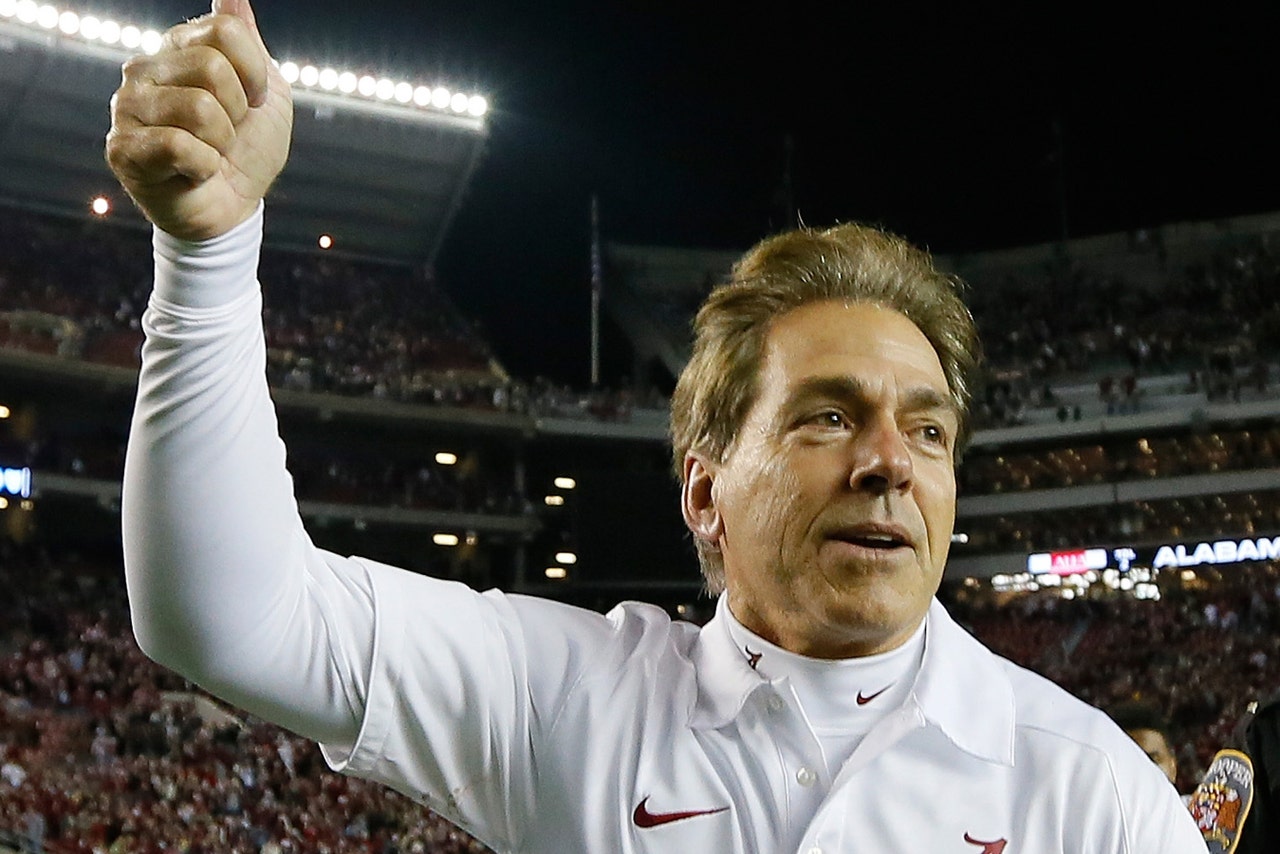 If you thought the coaching carousel was already getting out of hand, hold on to your butts because it could spin out of control, according to Brian Jones of CBS Sports Radio.
A former Texas linebacker in the early '90s, Jones recently touched on a number of potential coaching changes in the works for three elite college football programs. 
Jones' sources confirmed the hot-seat rumors for LSU head coach Les Miles:
"It's very real," Jones said. "It was leaked. Only four or five people are aware of what's going on with Les Miles at LSU. It was put out there on purpose, the fact that he's in trouble."
That was just the tip of the iceberg. Jones believes two of the biggest jobs in college football could become open this offseason, suggesting Texas head coach Charlie Strong could indeed bolt for opening at Miami:
"It's come to me that someone in his camp may or may not have reached out to Miami prior to the Oklahoma game when Charlie was really feeling it," Jones said.

"Additionally, Coach Strong and his staff haven't really endeared themselves to the Texas high school coaches and it was pretty much a slap in the face when they said a year ago we're going to go to Florida and do the bulk of our recruiting."
If Strong does leave the Longhorns hanging, Jones believes Texas will make another run at the white whale, Alabama head coach Nick Saban:
"There will be another run at Mr. Saban," Jones said. "They will break the bank. Whatever it takes."
From the NFL to Austin, to staying in Tuscaloosa with arguably the best roster in college football; it appears Saban may have his pick of the three as soon as the season ends. Rest assured, someone will be breaking out the checkbook sooner or later for Saban's services. 
(h/t CBS Sports Radio)
---
---