Stephen F. Austin Lumberjacks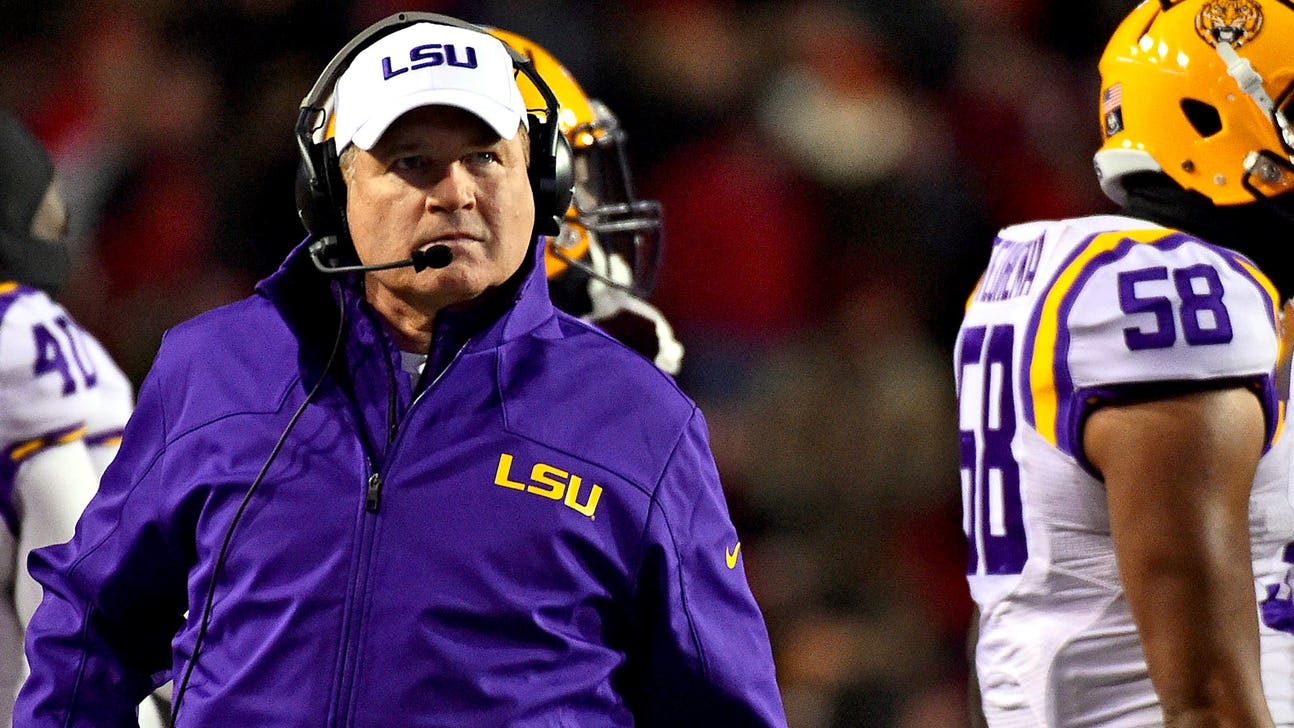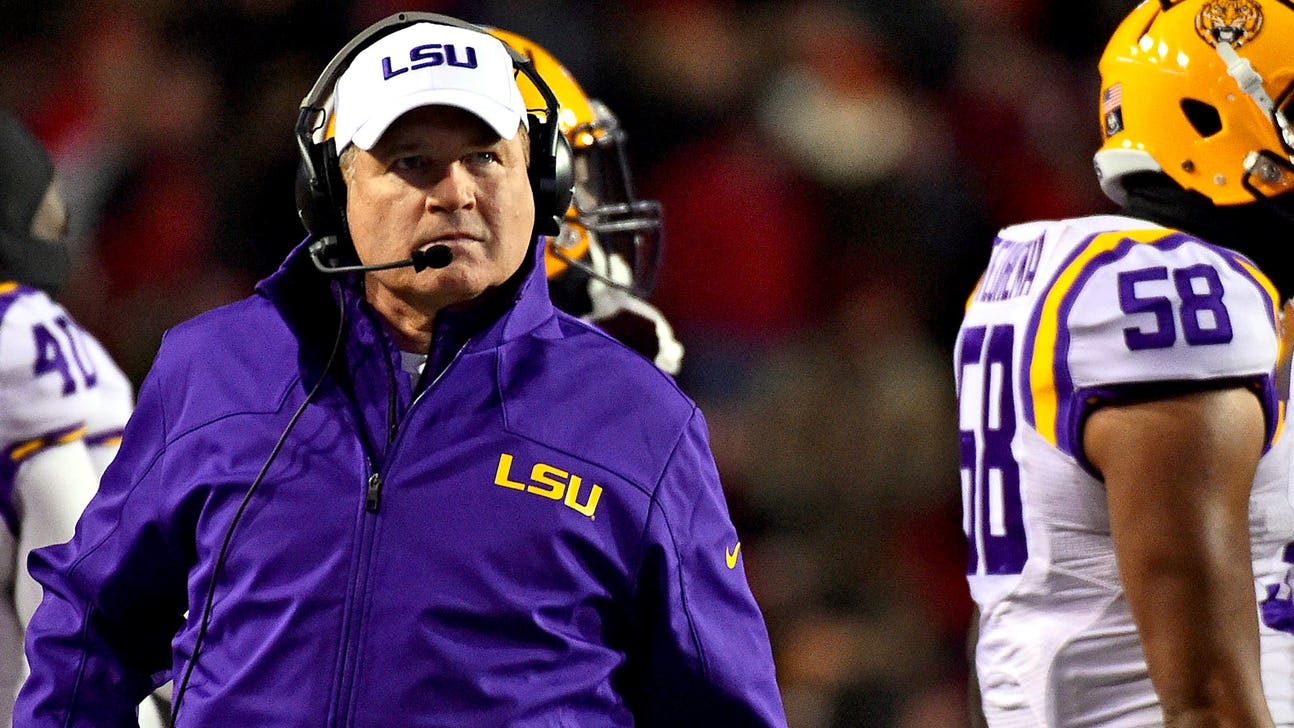 Stephen F. Austin Lumberjacks
Mandel's Mailbag: Why it's premature to say LSU has peaked
Published
Aug. 19, 2015 9:00 a.m. ET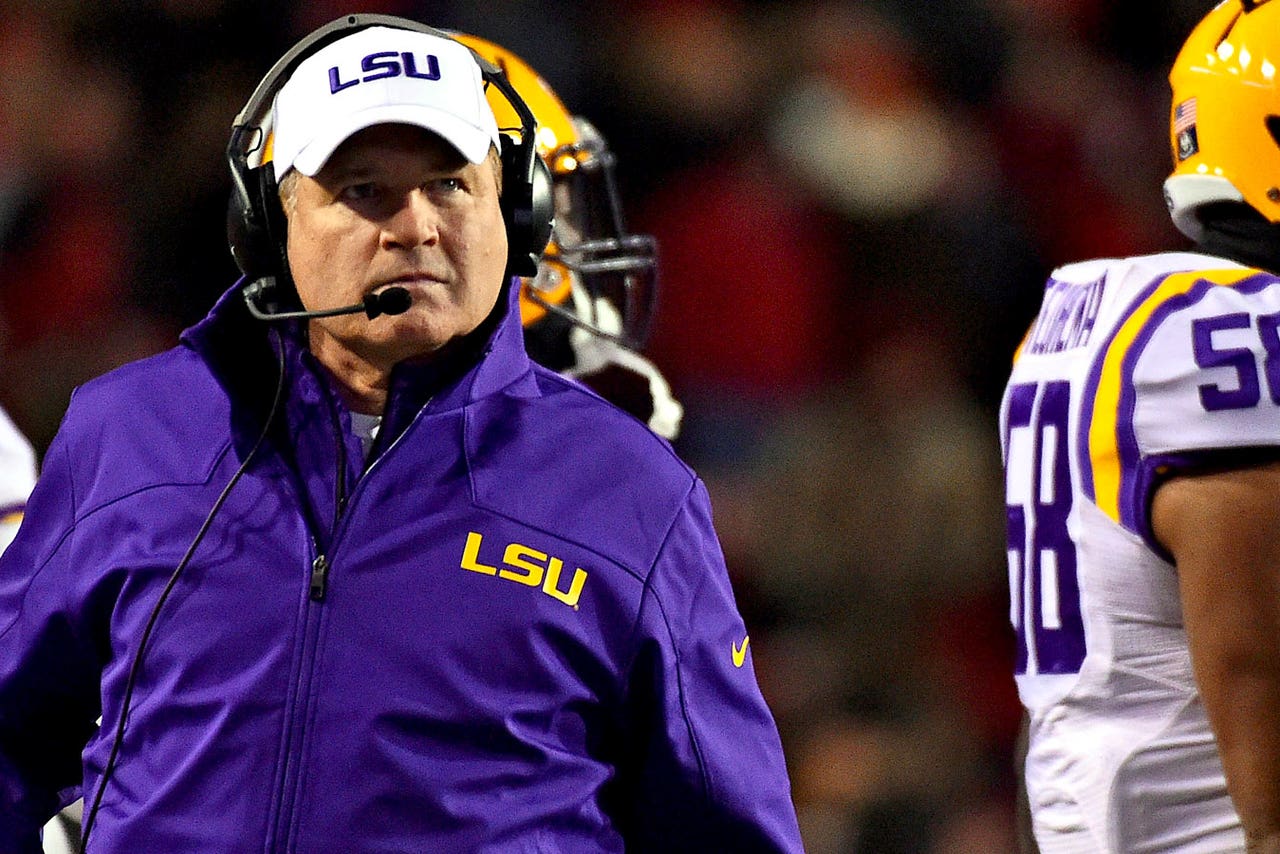 First of all, this week's Mailbag includes several excellent questions that came via my Facebook page. While I still happily accept your thought-provoking e-mails (and at least read the others), I still highly recommend "liking" my page. On most Tuesdays, you'll see a post from me soliciting submissions. You then leave them in the comments section. Added bonus: Unlike with e-mails, I don't have to go hunting for your hometown.
Turning to this week's business -- is any team harder to predict this season than LSU? I've seen the Tigers projected as a playoff team, and I've seen them unranked. I have them going a disappointing 7-5, mostly because someone in the SEC West has to, but I'm already bracing myself to be proved terribly wrong.
Others are apparently bracing themselves for the opposite.
Five years ago, it seemed like Alabama and LSU were head-and-shoulders above the rest of the SEC West. Today the Tigers seem to be just another West team. Setting the over-under on regular season wins at 8.5 would have seemed ludicrous in 2010, but right now, it seems accurate. With other West schools gaining significant ground in the talent gap, and with the loss of defensive coordinator John Chavis to a division rival, has Les Miles' program peaked?
-- Alex, New Orleans
No question Miles' team has regressed the past couple of seasons after going 20-4 in the SEC from 2010-12 and reaching the '11 BCS championship game. It's puzzling in hindsight that the 2013 team went 9-3 in the regular season with the NFL-in-waiting offense of quarterback Zach Mettenberger, running back Jeremy Hill and receivers Odell Beckham Jr. and Jarvis Landry. (Really ... that's insane.) Last year's descent to 8-5 was in large part because of the daunting task of replacing all those guys at once, but in particular Mettenberger, as quarterbacks Anthony Jennings and Brandon Harris struggled mightily.
I fully anticipated at least a temporary drop-off given the mass number of underclassmen LSU lost early to the NFL in a short time span --€" 17 combined after the '12 and '13 seasons. Miles loves to sells kids on coming in and getting to the league as quickly as possible (including devising three-year graduation plans), but it brings intense pressure to keep constantly replenishing and getting guys ready to play quickly. The good news is, LSU is recruiting as well as ever, thanks in large part to acclaimed recruiting coordinator Frank Wilson. Offensive stars Harris, Leonard Fournette and Malachi Dupre headlined a 2014 class that ranked second only to Alabama's, and LSU's '16 class is second only to Ohio State's.
That aspect alone is enough to preclude me from saying Miles' program has peaked. But there's no question this season brings with it a lot of pressing questions. Can Miles and offensive coordinator Cam Cameron develop likely starter Harris into a competent quarterback? If not, the Tigers could be in trouble not just this year but next. Can new defensive coordinator Kevin Steele, still tarnished in the public eye from his last such stint at Clemson (which ended after giving up 70 to West Virginia in the Orange Bowl), live up to the standard set by Chavis? Can acclaimed D-line coach Ed Orgeron rejuvenate a unit that has not looked like a Miles-era D-line the past couple of seasons? All of which is why this team is such a mystery.
It may just be that in the ultra-competitive SEC West, it's just not possible to avoid year-to-year ebbs and flows. Case in point: Look at Auburn's wild volatility over the past five years:€" 14-0 in 2010, 8-5 in '11, 3-9 in '12, 12-2 in '13, 8-5 in '14. This year, if you believe the predictions, Gus Malzahn's team will rise back up to double-digit win territory. Does that make LSU "just another West team?" Maybe. But all that means is that like pretty much everyone in that division save for Alabama, it's capable of winning seven or 12 in any given year.
Stewart: You mentioned last week that when determining a team's record for the season it's never as simple as "Team A is better than team B, so team A will win." What do you see as the biggest trap game for the main contenders? As a Pac-12 fan in general and an Oregon fan specifically, I don't see many trap games for Pac-12 teams, but then again I may be falling into the above confused logic.
-- Ben Currin, Milton-Freewater, Oregon
Really? I feel like the entire Pac-12 schedule is one big trap game, mainly because of the depth of the league, but also because weird things seem to happen more frequently in that conference than most others. How do you think #Pac12AfterDark became a thing? Last season alone saw 9-4 Utah lose at home to 3-9 Washington State a week after winning at Michigan; 10-3 Arizona State lose at 5-7 Oregon State a week after beating Notre Dame; 10-3 UCLA losing at home to the Utes a week after winning 62-27 at ASU; 9-4 USC losing at 7-6 Boston College a week after winning at Stanford; and the Bruins losing 31-10 at home to the Cardinal, thus costing itself the division, a week after throttling the rival Trojans 38-20.
One factor unique to the Pac-12, and UCLA in particular, is that many of the teams don't have particularly overwhelming home-field advantages, which puts them at risk of a letdown pretty much any given week.
As for your question, I'll give you a possible trap game for each of the top five teams in the preseason coaches poll.
1) Ohio State: Nov. 28 at Michigan. I realize it may seem absurd to categorize The Game in this fashion, but the reality is Ohio State plays its likely biggest game of the year the week before against Michigan State, and this game will mean much more to the Wolverines than the Buckeyes. Plus, Harbaugh.
2) TCU: Sept. 26 at Texas Tech. After sleepwalking past Stephen F. Austin and SMU, the Horned Frogs play their Big 12 opener against a team they scored 82 points on last year and which will assuredly be out for blood. On the other hand, Tech may be beaten up after the previous week's Arkansas game.
3) Alabama: Oct. 17 at Texas A&M. I've trumpeted this one so many times now I've all but assured a 34-10 Alabama victory.
4) Baylor: Nov. 5 at Kansas State. If I know Bill Snyder, his rebuilding team will look like garbage early on (watch out for a Week 3 upset bid by Louisiana Tech) but get much better over the course of the year. This one's a Thursday night affair with both teams coming off byes.
5) Oregon: Nov. 21 vs. USC. Now that Arizona's off the schedule, it's harder to identify the Ducks' potential slip-up games. But this one sets up almost identically to 2011, when Chip Kelly's team went on the road and beat a Top 5 Stanford team only to come back home and lose to the Trojans.
Stewart. When explaining last week how you predict each team's record, you seem to give a large advantage to a team coming off a bye week. Is there any hard evidence that a team actually gains an advantage after having a week off? 
-- Mike, Norman, Oklahoma
In a strange coincidence, another reader, John Newhouse, asked much the same question, then wrote back with a link to this 2010 piece by David Wunderlich of Team Speed Kills, in which he quantitatively examined the topic. I can't say I'd given nearly as much thought beforehand, but his conclusion -- that a bye week really only helps an underdog against a favored opponent without one -- pretty much mirrors how I had subconsciously treated them. Interestingly, the very team David examined in that article, 2010 Alabama, did in fact wind up losing twice to underdogs coming off bye weeks (South Carolina and Auburn). You may recall, that ostensibly loaded Tide team went just 9-3 before whooping an 11-1 Michigan State team in the Capital One Bowl.
As I wrote last week, when I analyze schedules I'm looking first and foremost for potential trap games, of which a favored team visiting an underdog fresh off a bye week is pretty much the definition. But that's hardly the only such circumstance. For example, I picked Notre Dame to finish 10-2. One might assume the losses were to two of these three teams -- Georgia Tech (Sept. 19), at Clemson (Oct. 3) or USC (Oct. 17). Nope. I actually picked the Irish to start 8-0 only to fall on the road to Pittsburgh. It's the second of back-to-back trips east (they're at Temple the week before), and it just seems like a landmine-type game. (The other was at Stanford on Nov. 28.)
Again, I seriously doubt I'll nail many teams' results from start to finish. The greater point is just to account for inevitable upsets when playing out a team's schedule.
Just another frickin idiot SEC worshipper. Guess u worship a loser like Petrino just because he was once SEC. We will mop up Papa John on Thursday night or did u forget they no longer have Bridgewater or their great receiver. We will see if u r man enough when Louisville finishes at best 3rd in the Atlantic to come back on and issue your apologies and I am betting u won't be. You will be licking your wounds from your SEC teams that have not won a championship of any kind in several years. How do u guys get paid for this crappy reporting. Go Tigers!
-- Bob, a Clemson fan
Let this be a lesson that you can apparently find SEC BIAS in just about anything if you look hard enough. Like predictions for a completely different conference.
Stewart: I think you will love this question. The premise is to correctly predict a college football team that will win a national championship in the next 20 years. You can pick any five teams -- but only if they haven't already won a national championship since 1980. For every team you correctly pick you get a million bucks. Which five would you take? 
-- Craig, David City, Nebraska
You're right, I do love that question. And not just for the imaginary potential millions in future earnings I'm about to enjoy.
One obvious choice is Oregon, seeing as it's already come close twice in the past five years. I'll also take TCU, because Gary Patterson isn't going anywhere anytime soon and he could definitely pull if off. But it's also important to take a step back and look at longer-term growth potential, because the landscape could look completely different five years from now, much less 20. With that in mind, for my other three, give me Texas A&M, Louisville and, as a wild card, UCF. You never know what that school could accomplish if it ever moves to a power conference.
Keep in mind, though, I've previously written that even a four-team playoff, much less the inevitable eight-team field or larger, actually reduces the chance of seeing a new-money program take home a trophy. Only a finite amount of schools possess the recruiting cachet necessary to put together a roster capable of not just winning 11 to 12 games in a major conference but then beating back-to-back elite foes in the playoff. Those tend to be established blueblood programs, but the five I listed either aren't far off now or have the location and/or resources necessary to eventually join the list.
Stewart, how big of a loss is Ed Davis for the Michigan State defense? Do you expect them to take a step back because of it, or will they be just fine with the next man up, like they were in the Rose Bowl against Stanford when Max Bullough got suspended?
-- Nick Stepp, Haslett Mich.
Bruce and I discussed this very topic on The Audible this week. Specifically, he asked which of three recent season-ending practice casualties  -- Davis, Notre Dame DT Jarron Jones or Arkansas RB Jonathan Williams --€" will hurt their team the most. I chose Davis. While not a household name like Williams or a jump-off-the-screen athlete like Jones, Michigan State's own coaches considered the fifth-year senior their most productive defensive player last season and leader of the unit. Davis' likely replacements are all sophomores, who may well be talented but unlikely to replicate Davis' production from Day One.
That being said, if Michigan State takes a noticeable step back on defense this season, it's unlikely to be solely because of losing one key player. Even if it were, Spartans fans would more likely point to the loss of longtime coordinator Pat Narduzzi. Short of a star quarterback going down, very few individual players are so impactful as to greatly impact a team's season-long performance. The issue is more when a team suffers a rash of injuries on one side of the ball --€" say, two starting linebackers, a cornerback and a key rotation guy. Most good teams have enough talent in the program to withstand a loss here or there, but everyone has a breaking point.
It's not like they can sign midseason free agents.
Hi, Stewart: Why do you keep publishing and answering Jeff Hostetler's questions? I mean, the guy was an NFL quarterback, so he's got a built-in notoriety platform if he wants it, plus he's ostensibly more knowledgeable than we lay folks are. Please let other people get their questions answered.
-- John Simonian, San Francisco
Believe it or not, the person you're referring to is a different Jeff Hostetler. I've checked. If the more famous Jeff Hostetler ever felt compelled to e-mail me a question, though, I would happily answer. I don't discriminate.
It's back-to-school season, which means my Facebook feed is nothing but pictures of kids I've mostly never met. One caught my eye. I'm originally from Nebraska. As you know, everything in Nebraska is Huskers. This pic had a side-by-side of a middle school son of a friend of mine. Last year: Nebraska jersey. This year: Oregon jersey. The "fad" is everywhere, including within my in-laws in Missouri. Historically, are there any other teams that have had such a "pop-culture" type of influence on college football as the Ducks, and do you think this is something that will fade or only grow stronger?
-- Chris Manker, Lenexa, Kansas
I don't pretend to be hip enough style-wise to know of all such trends over the past 25 years, but what you're describing feels similar to when Miami burst on the scene in the '80s and early '90s. I recall seeing quite a few "U" hats floating around the halls of my suburban Cincinnati junior high. Not only were the 'Canes relative newcomers to the national scene, but they had such a distinct identity. And of course it didn't hurt that they had pop culture ambassadors Luther Campbell and, for the one year he was considered cool, Vanilla Ice, donning their gear. Oregon's got a few celebrity fans like "Modern Family's" Ty Burrell and former Mailbag Crush Kaitlin Olson, but I'd imagine Marcus Mariota is more responsible for the recent uptick.
It's interesting you bring up Nebraska as a specific example. I love Mike Riley and would like nothing more than to see him succeed, but it still perplexes me that AD Shawn Eichorst never even reached out to Ducks offensive coordinator Scott Frost. While he's not a universally revered former Husker like Tommie Frazier and it's by no means a given that he'd thrive as a head coach, what better way to spark interest in a moribund former power than to turn it into the Oregon of the heartland? It's odd that no school has yet attempted to bring in a Chip Kelly/Mark Helfrich protege, who would in turn bring with him the uniforms, the offense, the warp-speed practices and, most of all, that "cool" factor. Apparently it'd go over well with the state's middle schoolers.
Stewart, whilst reading your latest Mailbag I noticed a repeat contributor, Jeff Hostetler from Gainesville, Florida. Stewart, is this THE Jeff Hostetler of New York Giants Super Bowl fame?
-- Scott Saxton, Windsor, Ontario
Again, our Jeff Hostetler does not own a Super Bowl ring that I know of, but now that this is a thing, I realize I have a question of my own. Have the two Jeff Hostetlers ever met?
Since l know you're reading this, Jeff, please let us know.
---
---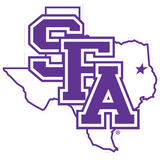 Get more from Stephen F. Austin Lumberjacks
Follow your favorites to get information about games, news and more
---