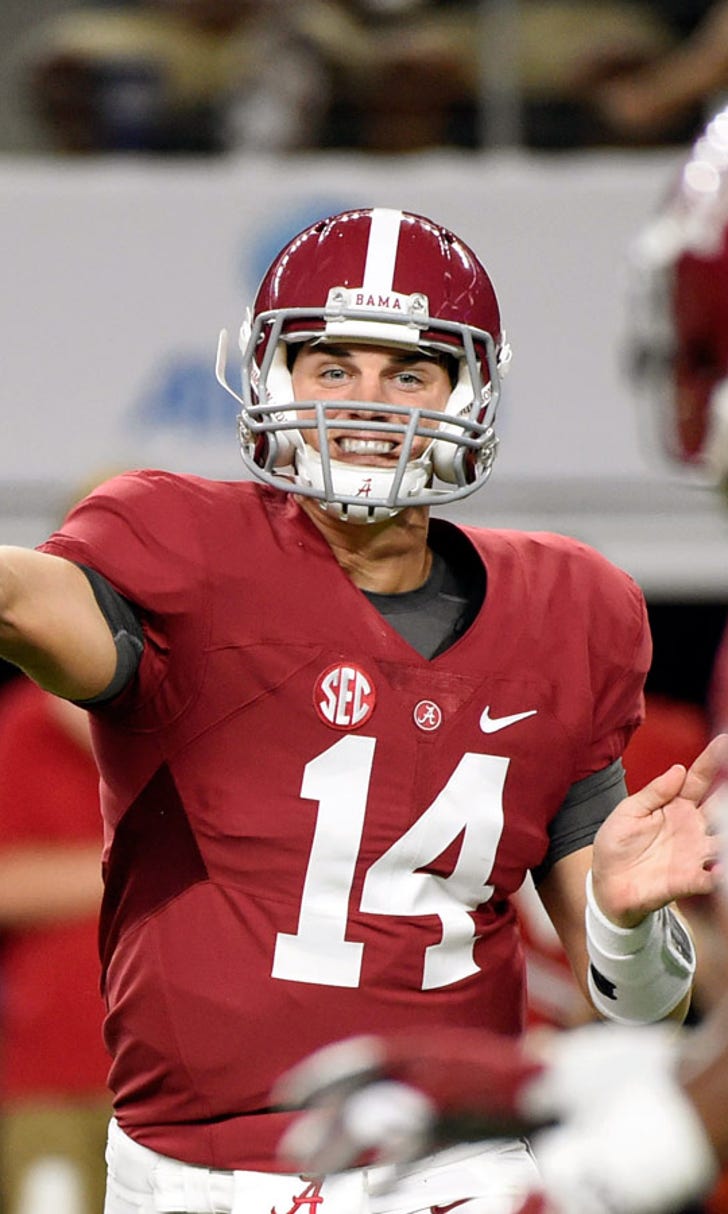 Jacob Coker finally realizes his potential at Alabama
BY foxsports • October 8, 2015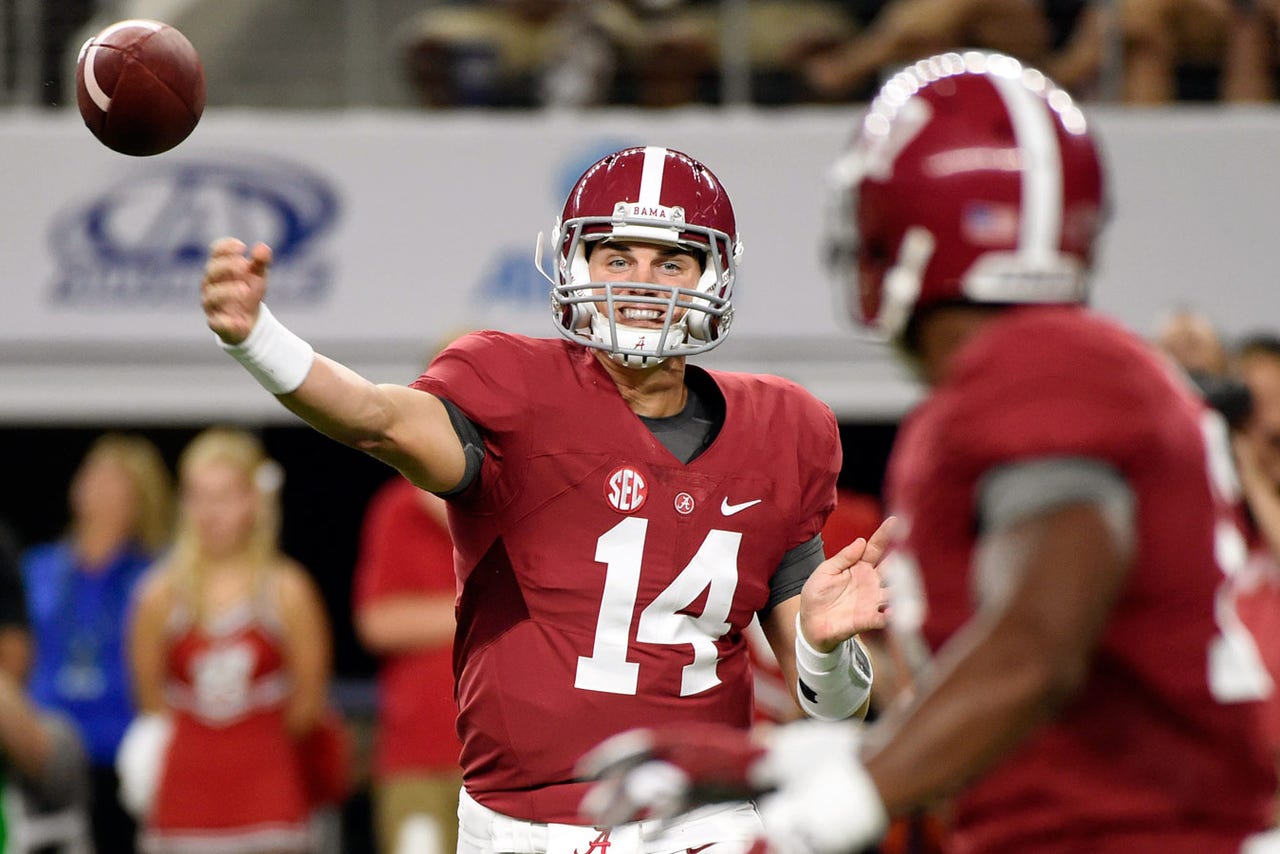 The Tide finally found their man. 
It wasn't how they originally drew it up and they had to go through a defeat before finally realizing it, but Alabama's offense hit a groove Saturday against one of the best defenses in the SEC behind the efficient performance of Jacob Coker. 
"He just rises to the competition," senior center Ryan Kelly said following the Georgia game. "Whenever we're in big games, that's what we prepare for — to play our best in the most critical situations — and Jake has done a great job of that."
After battling it out with Cooper Bateman for much of the first four games, it's fair to say the offense is Coker's to run following his big game performance. 
"I think we're all getting more and more on the same page," Coker said. "We're getting more comfortable with each other, and I think it's showing."
Now with the threat of the downfield pass, defenses will no longer be able to consistently stack the box on every play if Coker can continue to make them pay for doing so. Credit is also due to Lane Kiffin for picking the right opportunity to hit defenses with an over the top pass. 
"I think we need to continue to do that, but also think we need to expand what we do and be able to execute more things so that we can be more effective in other situations in the game as well," Nick Saban said this week.
Now that Coker has the confidence from his teammates and coaches, expect his strong play to continue as Bama moves into the heart of SEC play.
"We've been getting better and better the whole time," Coker said. "We still have a long way to go. And right now, I'm focused on Arkansas, and just have to get ready for that game." 
---
---