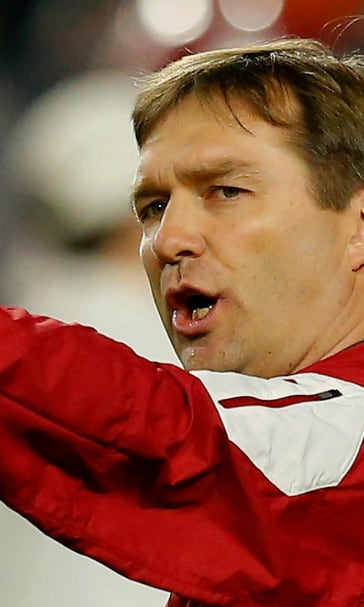 Georgia AD's call to block transfer a bad look for 'Dawgs
March 19, 2016

Coaches are the most competitive people in sports. Often that bent can put them in a hypocritical light ... especially when it comes to the word "commitment."
They can preach commitment to recruits and their players every day in some fashion or another in every meeting they have -- and then if a bigger or better job comes along, they can bolt and leave those players behind, starting anew the next season. It also should be noted that coaching is a high-risk, high-reward business these days, and I get that. Coaches don't get fired for the academic side of their players' lives. They get canned if they don't win enough. It's that simple, and it creates a mercenary mindset.
Players, though, usually have to sit out the next season if they opt to go in a different direction per NCAA rules. It doesn't matter if they'd committed to play in a certain system and then that coach or his staff is gone. If the kid wants to leave, he has to sit. 
Most head football coaches have pretty hard-line transfer policies. You can't transfer within the conference or to a school that is on the future opponent list. We've heard these stories so much, we don't think much of it because it's SOP. That's why it seemed pretty refreshing when a few years back Georgia's Mark Richt explained why in over a decade at the school, he'd never requested a transfer restriction of any kind.
"Life's too short," Richt told The Atlanta Journal-Constitution.
"I want every young man to have a successful time in his four- or five-year window to be able to go to college. So I don't want to impede a guy from realizing his goals and his dreams, wherever it is," Richt told the newspaper. "I want our guys to stay, and sometimes when they do choose to leave, I still like the kid and I still want the kid to have success. If he thinks he will have success at a school you compete against, then so be it."
Not anymore at Georgia, it turns out, as UGA athletic director Greg McGarity told the AJC this week. That perspective has been "adjusted" under new head coach Kirby Smart, who blocked a possible transfer destination of A.J. Turman. The Bulldog running back, an Orlando native, was interested in transferring closer to home but one of those places that UGA has made off-limits besides SEC East rival Florida is Miami, where Richt now coaches after being forced out in Athens.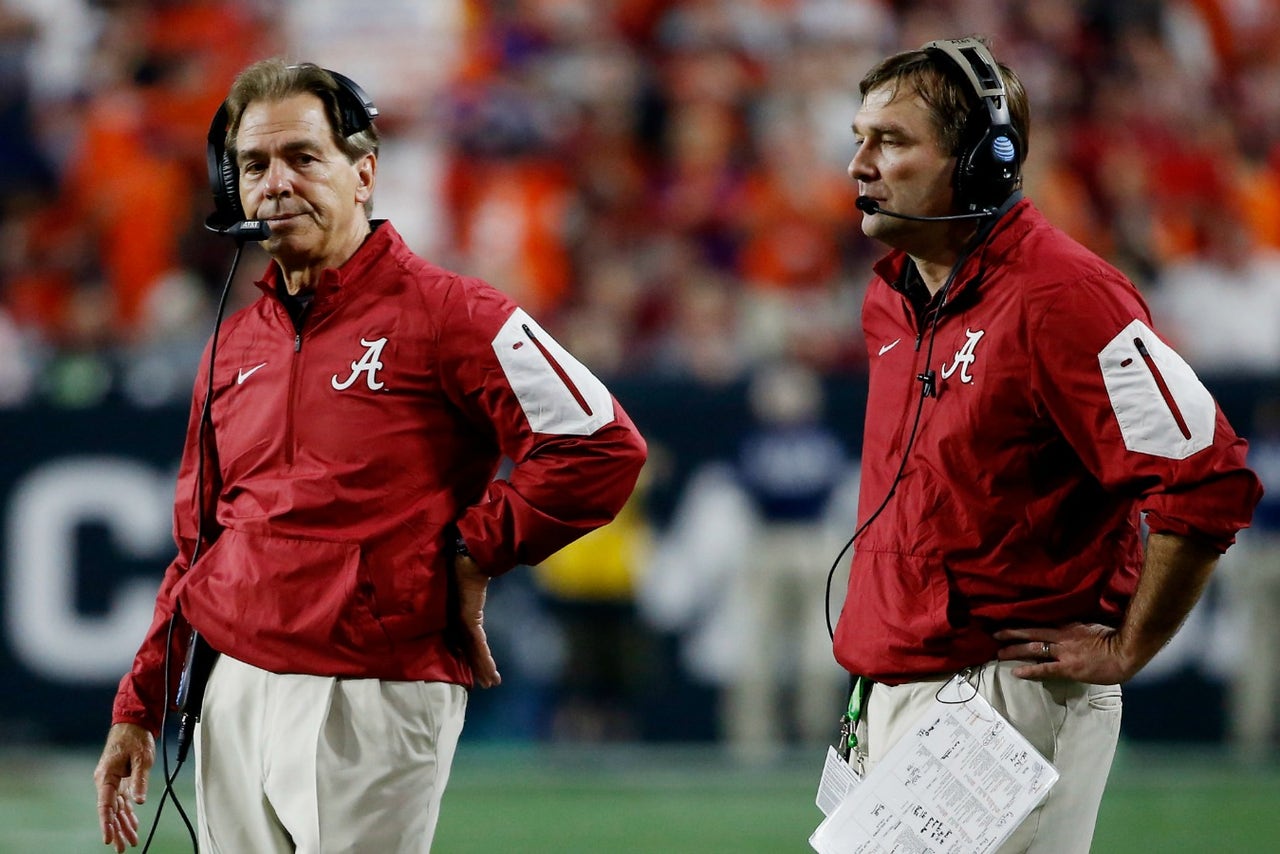 Kirby Smart served as Nick Saban's defensive coordinator.
"We are not totally restricting transfer opportunities for our student-athletes. We will take each request on its own merit to determine if any restrictions should be placed on the release due to any extenuating circumstances," McGarity told Dawg Nation. "Student-athletes are afforded the opportunity to appeal the decision through the institution."
This is quite the 180 by Georgia and by McGarity, especially, which makes him look very hypocritical. As Dawg Nation's Seth Emerson notes from a transfer case two years ago when McGarity preached a much, much different message after Georgia Tech denied basketball player Robert Carter a release to speak to Georgia about a transfer.
"The University of Georgia doesn't restrict a student-athlete from any school that is seeking a transfer," McGarity said at the time. "The student-athlete's best interest is at the forefront of our program. If they're not happy here we're not going to dictate where they can and can't go."
I get why Smart is changing many things about how Georgia football does business. It's his program now. But in the face of McGarity's flip-flop, are the Bulldogs really that worried that Turman's move to Coral Gables would trigger more departures to go play for Richt again? After all, Miami isn't on Georgia's future schedule, and the only way the two programs could meet is in a bowl game -- meaning pretty much anyone in major college football is a potential opponent in theory.
It's just a bad look for McGarity and another bad look for big-time college sports.
---
---