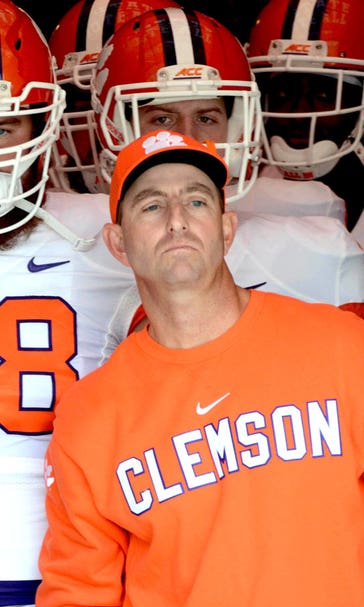 ACC Notebook: Heavyweight battles highlight Week 10
November 3, 2015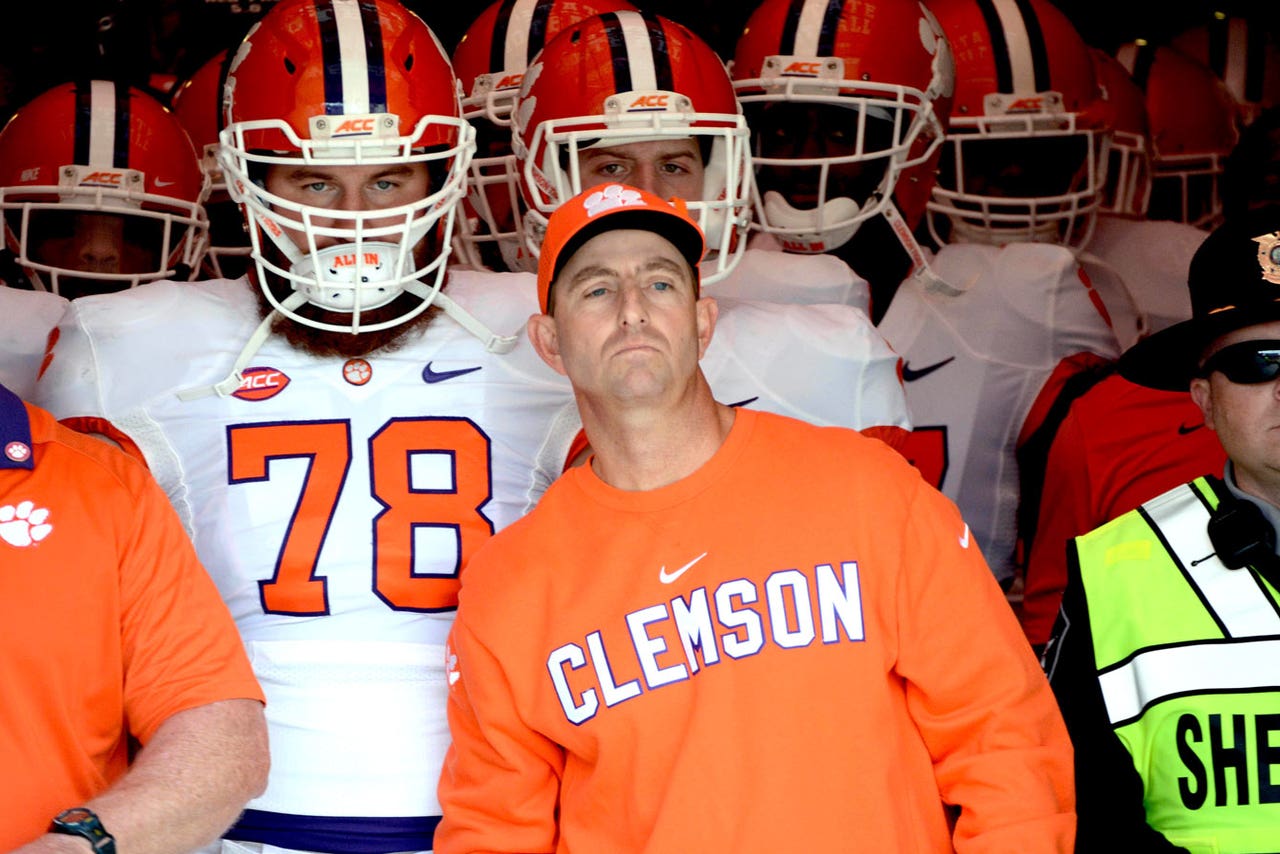 The game that everyone's had circled on their calendars has finally arrived, and it has some company.
No. 17 Florida State (7-1, 5-1 in ACC play) will square off against No. 3 Clemson (8-0, 5-0) Saturday at 3:30 p.m. (ET) in a bout that will determine who gets to sit in the driver's seat in the Atlantic Division.
While everybody predicted the Atlantic would come down to the heavyweight battle between the Seminoles and Tigers, there weren't too many who felt that the Duke-North Carolina contest would serve as a worthy undercard.
The North Carolina schools are used to slugging it out for ACC titles on the hardwood, but doing it on the grid iron is still a relatively new phenomenon.
At 7-1 (4-0) the No. 21 Tar Heels currently hold court in the Coastal thanks to their 26-19 victory over previously-No. 23-ranked Pitt (6-2, 4-1). The Blue Devils (6-2, 3-1) can stake a claim to first place in the division, but only if it can find a way to rebound from last Saturday's controversial 30-27 loss to Miami.
Duke was on the verge of improving its ACC record to 4-0 after a 1-yard TD plunge by QB Thomas Sirk with six seconds left in the fourth quarter, but Miami pulled off a controversial, eight-lateral, 75-yard kick return for a touchdown as the clock expired to steal the victory.
"Disappointed is not even close to being a good-enough word to describe this moment," Duke coach David Cutcliffe said after the game.
Florida State can relate. Two weeks ago the Seminoles were charging hard up the AP Poll before they were submarined by their 22-16, "kick-six" loss to Georgia Tech that knocked them down from No. 9 to No. 17 in the rankings.
However, not all is lost for the Devils and the Seminoles. A win Saturday would pull both teams back up to the top of their respective divisions, while giving them the all-so-important head-to-head tiebreaker.
QB or not QB? That's the question for Golson and Florida State
This summer Everett Golson transferred from Notre Dame to Florida State and beat out Sean Maguire for the starting quarterback job. He may have to do it again.
On Saturday, Golson was sidelined during the Seminoles 45-21 win over Syracuse with what the school called concussion-like symptoms, and Maguire proved he was more than capable of filling in. The junior torched the Orange defense for 348 yards and three touchdown passes on 23-for-35 passing to spark a QB controversy heading into No. 17 FSU's battle with No. 3 Clemson.
"I'm always re-evaluating things," Fisher said. "I told you we had two good quarterbacks. I said it before. We have two guys that can play and win."
When asked who he felt should start in this week's mega-matchup Maguire joked, "That's [Fisher's] problem. I can only cause them."
It's a tough call for Fisher. Golson has been a steady leader this year and has done a tremendous job not turning the ball over. On the season, the senior has completed 67.2 percent of his passes for 1,659 yards and 11 touchdowns, while only throwing one interception.
Of course, if Golson is still suffering from concussion-like symptoms leading into the game, than Fisher may have no other choice but to start Maguire.
"Everett's health, [we've] still got to get that and see where things are. We'll go from there," Fisher said.
The best of Beamer Ball
On Sunday, Virginia Tech's legendary coach Frank Beamer announced that he was retiring upon conclusion of the Hokies season. During his 29 years at Virginia Tech, Beamer guided the team to 22 straight winning seasons and 22 straight bowl appearances.
There have been some amazing wins along the way, but which ones are the best? Watch the video below to see which ones the ACC tabbed as Beamer's five best victories.
---
---