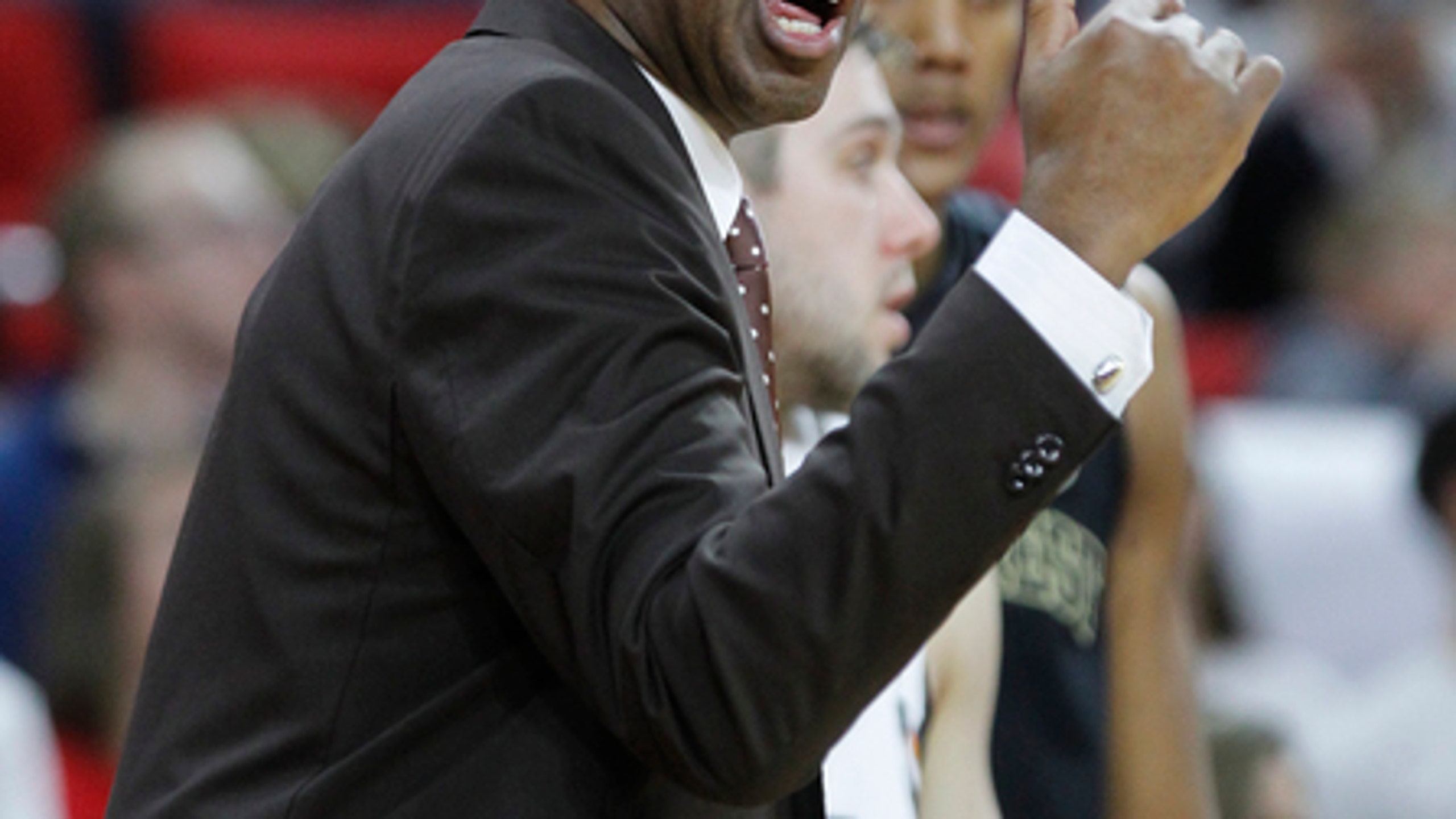 Wake Forest tops NC State 93-88 to snap long ACC road skid (Jan 21, 2017)
BY AP • January 21, 2017
RALEIGH, N.C. (AP) Wake Forest finally closed out a road game in the Atlantic Coast Conference.
John Collins had 21 points to help the Demon Deacons beat North Carolina State 93-88 on Saturday, earning the program's first league road win in three years.
Keyshawn Woods added 18 points for the Demon Deacons (12-7, 3-4), who had lost 25 straight ACC road games since a January 2014 win at Virginia Tech. It was also Wake Forest's first win at N.C. State since 2005 and third-year coach Danny Manning's first ACC road win in 21 tries.
''We're happy about it,'' Manning said with a chuckle, ''but we've got more to play. ... We just haven't finished well. That's something we're making a conscious effort of every time we step out on the court, whether it's practice or a game, to finish strong. And tonight we were able to finish strong enough.''
Wake Forest used a 9-0 run to build a 10-point lead with six minutes left, then held off a frantic comeback by the Wolfpack (13-7, 2-5). Mitchell Wilbekin hit four key free throws in the final 15.1 seconds to help the Demon Deacons hang on after the Wolfpack got within a basket.
The Demon Deacons certainly helped themselves at the foul line, making 23 of 26 after halftime and 29 of 33 for the game.
''We know it,'' Woods said of the 25-game ACC road skid. ''We see it when we watch games and when we rewatch our games and it comes up. So we knew what the streak was and we knew we needed to break it, and we did it tonight.''
Abdul-Malik Abu had 20 points for N.C. State, while freshman Dennis Smith Jr. had 15 points and 13 assists. N.C. State shot 66 percent in the first half, but cooled off after halftime as Wake Forest pushed ahead.
''I thought our guys played really hard,'' Wolfpack coach Mark Gottfried said. ''We didn't always play well and I think we can play smarter at times, but I think our guys gave us a great effort.''
BIG PICTURE
Wake Forest: Wake Forest has had massive troubles on the road in ACC play dating to 2010. The Demon Deacons were 1-42 in ACC road games since the middle of the 2011-12 season before Saturday, though the Demon Deacons sure had some shaky moments in the final minute that had been a common sight during some of the previous road losses. In the end, Manning's team cleared a significant hurdle.
''I'm really happy for him, just for us to get this one for him,'' Collins said. ''It's going to give us a lot of confidence. The locker-room morale is up right now.''
N.C. State: So much for momentum. Tuesday's home win against Pittsburgh snapped a three-game skid but the Wolfpack didn't follow that up with the kind of win needed to dig out from a 1-4 start.
FRANTIC FINISH
N.C. State made things interesting when Terry Henderson hit two straight 3-pointers - the second off a turnover - to close the gap to 88-85 with 34.9 seconds left.
There was also a critical whistle in the final seconds. Henderson stripped the ball from Wilbekin on an inbounds play under the Wolfpack's basket, but referee Jamie Luckie ruled that Henderson's foot was on the baseline. On replay, Henderson's left foot appeared to be inside the baseline.
Wilbekin hit two free throws with 4.4 seconds left to make it a two-possession game and seal the win.
''He said he didn't need to review it. He had it for sure,'' Gottfried said of Luckie's call, adding: ''Life moves on.''
UP NEXT
Wake Forest: The Demon Deacons visit Syracuse on Tuesday.
N.C. State: N.C. State gets a roughly 48-hour turnaround, heading to Cameron Indoor Stadium to face No. 18 Duke on Monday night.
---
Follow Aaron Beard on Twitter at http://www.twitter.com/aaronbeardap
---
More AP college basketball: http://collegebasketball.ap.org and http://www.twitter.com/AP-Top25
---
---