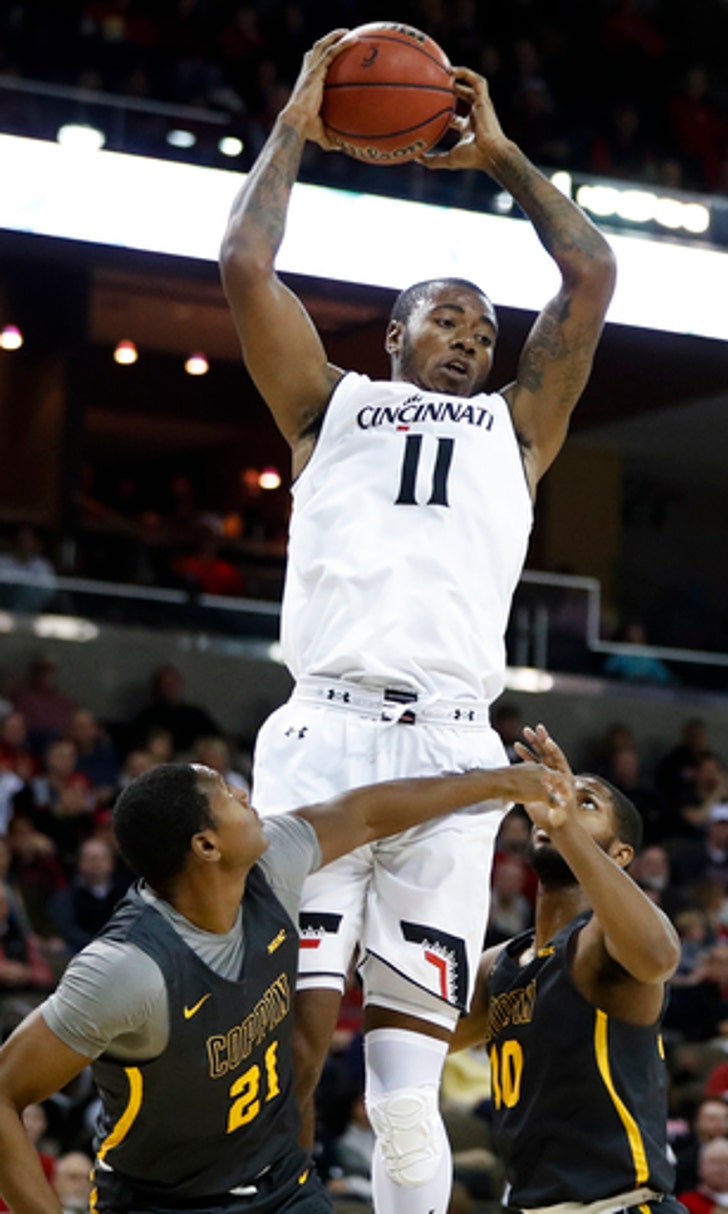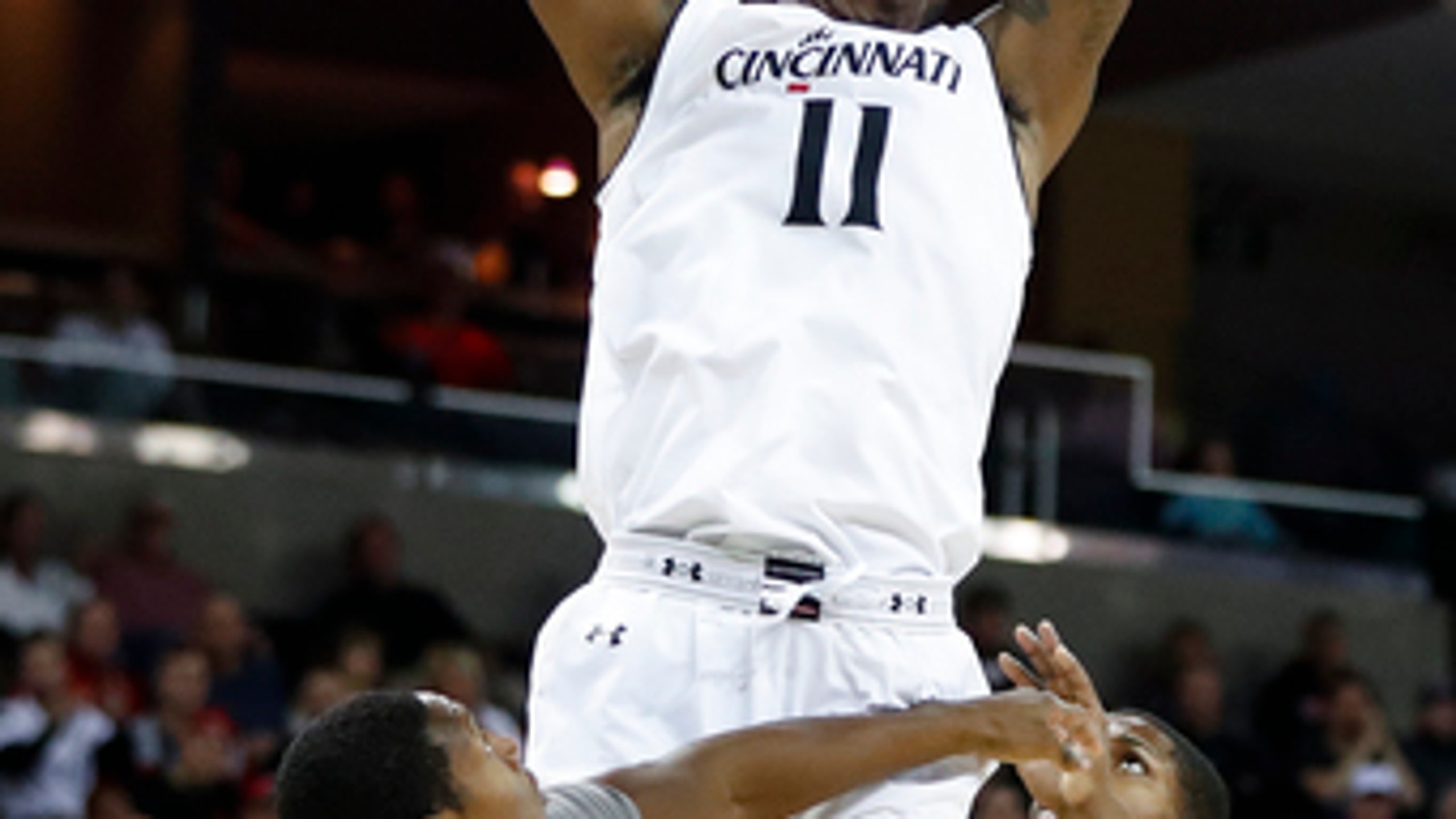 No. 12 Cincinnati wins inaugural Cayman Islands Classic (Nov 22, 2017)
BY AP • November 22, 2017
GEORGE TOWN, Cayman Islands (AP) Gary Clark scored 17 points, Kyle Washington had his first double-double of the season with 16 points and 11 rebounds, and No. 12 Cincinnati won the inaugural Cayman Islands Classic 78-53 over Wyoming on Wednesday night.
Clark was named the MVP of the three-game event with 49 points, 28 boards and seven assists. Jacob Evans was also on the all-tournament team for the Bearcats.
For the second straight game, Cincinnati (6-0) jumped out to a big lead.
''This is a good start to the season,'' Cincinnati coach Mick Cronin said. ''You practice winning three in row, but down here you have to focus especially with fun in sun.''
Clark scored the game's first nine points - and his teams' opening 13 points - and Cincinnati extended it to 20-2 after nine minutes. Wyoming only made one field goal in the final six minutes of the half but Louis Adams' basket pulled the Cowboys within 37-20 at the break.
Clark only played nine minutes in the first half because of two fouls, but he hit 6 of 8 field goals. He made the first basket after halftime and Wyoming had one field goal in the first five minutes to trail 47-24 after Evans' 3-pointer.
Evans and Cane Broome each added 10 points for Cincinnati.
''They all wished we would have had a few more days in the ocean,'' Cronin said. ''I can't imagine to have a better place to play. We'll be back in four years if invited.''
On Tuesday night, Jarron Cumberland opened the scoring with 3-pointers on consecutive possessions and Evans hit another before Richmond scored. When Justin Jenifer hit a 3 just beyond the five-minute mark, Cincinnati was up 14-4. The Bearcats beat the Spiders 75-48 to advance to the title game.
Cumberland was just 2 of 6 from the floor against Wyoming.
Hayden Dalton led Wyoming (4-1) with three 3-pointers and 15 points. Alan Herndon and Louis Adams each added 12 points for the Cowboys, who were outrebounded 43-28.
The Cowboys were just 6-of-31 shooting with 15:13 remaining in the game.
''They came out more assertive and I thought that we played more on our heels and were passive,'' Wyoming coach Allen Edwards said. ''Momentum took its place early and from that point we were fighting trying to get back in the game.''
UP NEXT
Wyoming hosts Division II New Mexico Highlands on Sunday.
Cincinnati returns home to face Alabama State on Monday.
---
---