Atlantic Coast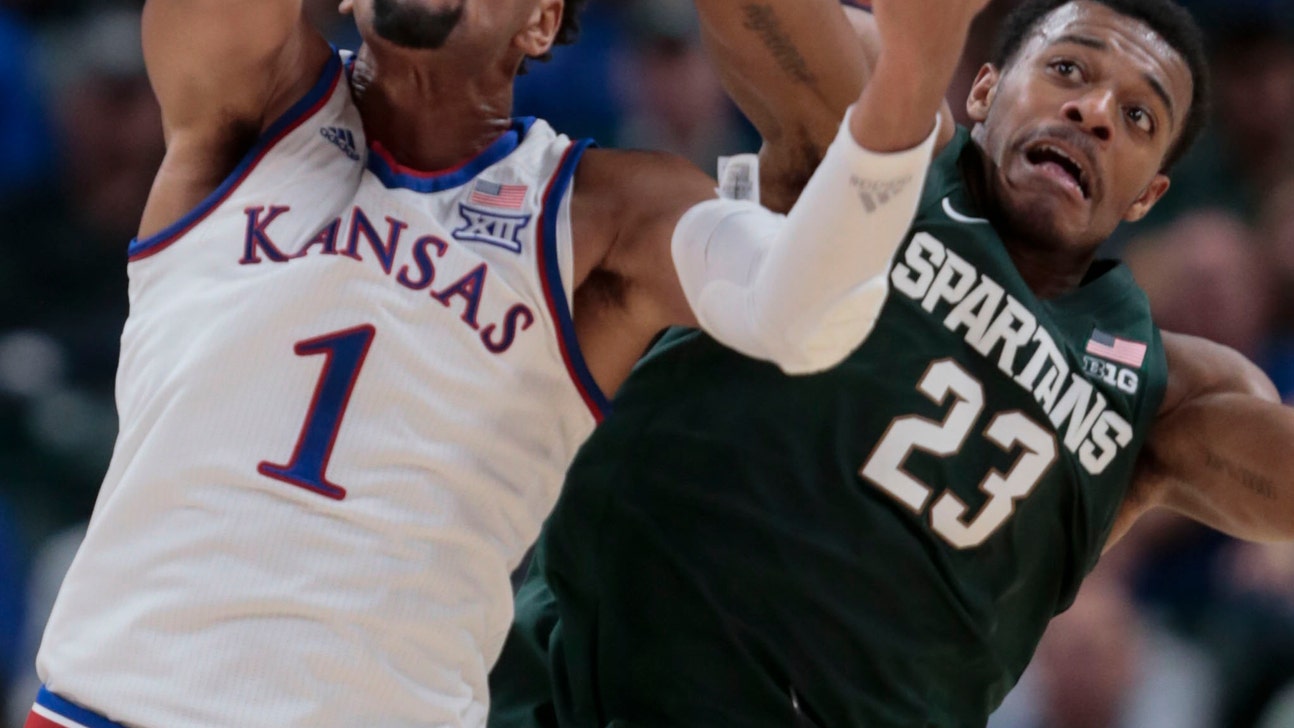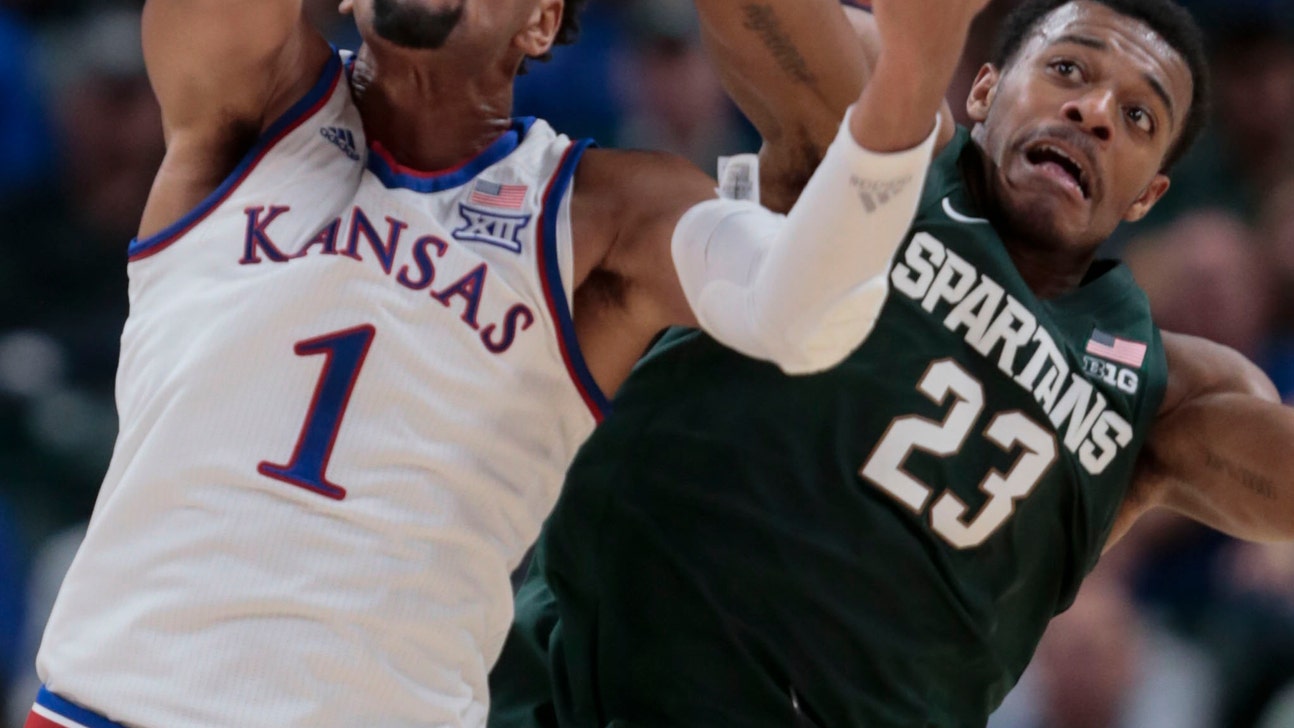 Atlantic Coast
No. 1 Kansas holds off No. 10 Michigan State 92-87 in opener
Updated
Mar. 4, 2020 12:00 p.m. ET
INDIANAPOLIS (AP) — RJ Barrett scored 33 points and Zion Williamson added 28 in their first college games, leading No. 4 Duke over No. 2 Kentucky 118-84 on Tuesday night in the season-opening Champions Classic.
It was the most lopsided defeat in coach John Calipari's tenure at Kentucky and marked the eighth time in 10 meetings the Blue Devils have beaten the Wildcats.
Both Barrett and Williamson surpassed Marvin Bagley III's program record for points by a freshman in his debut at 25. Cam Reddish added 22 points and Tre Jones had six, giving Duke's freshmen a combined 89 points.
The teams set a Classic record for most combined points, set hours earlier in No. 1 Kansas' 92-87 victory over No. 10 Michigan State.
Keldon Johnson scored 23 points to lead Kentucky. Graduate transfer Reid Travis added 22 for the Wildcats, who had won all nine previous season openers under Calipari.
NO. 1 KANSAS 92, NO. 10 MICHIGAN STATE 87
INDIANAPOLIS (AP) — Quentin Grimes scored 21 points in his college debut and Dedric Lawson added 20 points and 14 rebounds to lead No. 1 Kansas past No. 10 Michigan State in the Champions Classic.
The Jayhawks won their third straight in one of college basketball's premier events.
Michigan State was led by Joshua Langford with 18 points and Kenny Goins with 17 points and 11 rebounds. The Spartans are now 4-21 all-time against No. 1 teams.
The game pitted two power-conference preseason favorites against each other, and the finish was every bit as intriguing as expected.
After Kansas was in control for most of the game, the Spartans frantically trimmed a 10-point deficit to 90-87 with 34 seconds left. They had a chance to make it a two-point game when Devon Dotson missed the second of two free throws with 15 seconds left.
But Cassius Winston missed a layup for Michigan State, Kansas grabbed the rebound and Grimes sealed it by making 1 of 2 free throws.
NO. 3 GONZAGA 120, IDAHO STATE 79
Spokane, Wash. (AP) — Rui Hachimura scored 33 points to help No. 3 Gonzaga beat Idaho State.
Zach Norvell Jr. added 23 points for Gonzaga, which has the highest preseason ranking in school history.
Brandon Boyd scored 13 points for Idaho State
Gonzaga played sloppy early in the game leading to opportunities for the Bengals. Kelvin Jones, the 6-foot-10 center for Idaho State, made an impact on defense. But he picked up his third foul at the end of the first half limiting his time on the court. He eventually fouled out in the second half.
The Zags led 37-29 before going on a 10-2 run over the course of 1:28. The Bulldog run gave them 47-31 advantage. The Zags put the game into cruise control for the rest of the contest. Including complete dominance in the second half featuring highlight reel dunks from Hachimura amid an offensive burst for the Bulldogs.
CHARLOTTESVILLE, Va. (AP) — Ty Jerome scored 20 points and De'Andre Hunter had 13 and 10 rebounds as No. 5 Virginia beat Towson.
Jerome made six 3-pointers for the Cavaliers, who were playing for the first time since they made history by becoming the first No. 1 seed to lose to a 16-seed in the NCAA Tournament. That 74-54 loss to UMBC last March, they insisted leading into the opener, was the furthest thing from their mind.
Tobias Howard made three 3-pointers and led Towson with 10 points, and Brian Fobbs had nine. The Tigers had long spells without a field goal in each half and finished shooting 31.7 percent (13-41). They also missed 15 of 27 free throws (46.7 percent) and turned the ball over 14 times while forcing just five by the Cavaliers.
Jerome was hot from the start for Virginia. He scored 11 in the first half and took a seat early having made 6 of 9 3-point shots and adding four assists. He was joined with an early night off by Hunter, who played just 26 minutes and watched as Tony Bennett emptied his bench by the midpoint of the second half.
NO. 6 TENNESSEE 86, LENOIR-RHYNE 41
KNOXVILLE, Tenn. (AP) — Jordan Bone scored 18 points, Kyle Alexander added 16 and No. 6 Tennessee opened the season with a blowout over Lenoir-Rhyne.
Tennessee coach Rick Barnes lettered for three seasons at Lenoir-Rhyne. Barnes is a native of Hickory, North Carolina, where Lenoir-Rhyne is located.
The game against the Division II opponent counts on Tennessee's overall record, but Lenoir-Rhyne counted the game as an exhibition.
In front of a crowd of 16,156, the Volunteers opened a season of heightened expectations. The defending Southeastern Conference co-champions return all five starters, and their No. 6 ranking is the highest ever in the preseason poll.
Grant Williams and Admiral Schofield filled up the stat sheet for the Vols. Williams had 13 points, seven rebounds and five assists. Schofield had 13 points, nine rebounds and four assists.
No. 7 NEVADA 86, BRIGHAM YOUNG 70
RENO, Nev. (AP) — Caleb Martin scored all 21 of his points in the second half and Jordan Caroline tied a career high with 16 rebounds to help Nevada beat Brigham Young.
After Nevada's offense sputtered in the first half, it accelerated in the second, especially in the game's final 10 minutes. Nevada shot 27 percent from the field in the first half and 51 percent in the second.
Jordan Caroline helped Nevada go into the half tied at 34. He had a double-double with five minutes left in the first half, the 28th of his career, which moved him into sixth all time in school history. He led all players with 25 points.
Jahshire Hardnett led BYU with 17 points.
NO. 8 NORTH CAROLINA 78, WOFFORD 67
SPARTANBURG, S.C. (AP) — Luke Maye had 24 points, Cameron Johnson provided a huge spark in the second half and No. 8 North Carolina avenged an upset loss to Wofford last year.
Johnson made five 3-pointers and had 17 points along with eight rebounds. Garrison Brooks added 20 points as the Tar Heels improved to 15-1 in season openers under coach Roy Williams.
Maye, the ACC preseason player of the year, finished 7 of 13 from the field and 8 of 9 from the foul line. But it was Johnson who provided the big boost for the Tar Heels, knocking down three 3-pointers in a span of three minutes after Wofford had tied the game with 10:32 remaining.
Fletcher McGee finished with 21 points for Wofford after a slow start.
NO. 9 VILLANOVA 100, MORGAN STATE 77
VILLANOVA, Pa. (AP) — Eric Paschall scored 26 points, Phil Booth had 17 and No. 9 Villanova opened its national championship defense with a win.
The Wildcats have won 12 straight games dating to last season and won their 16th consecutive season opener.
The new kid on the block that shone the most was the refurbished Pavilion, which closed for a season and forced the Wildcats to play a year in Philadelphia's Wells Fargo Center. Villanova's on-campus court underwent a $65 million facelift that would have made the Property Brothers jealous.
The lights were dimmed for an NBA-worthy lineup introduction, artificial noise was pumped in and fans were encouraged to stand until the Wildcats scored their first basket. It didn't take long. Collin Gillespie hit a 3 and the Wildcats hit from long range much like they did against Michigan in the title game in San Antonio, Texas.
NO. 11 AUBURN 101, SOUTH ALABAMA 58
AUBURN, Ala. (AP) — Jared Harper had 20 points, 13 assists and six 3-pointers to lead No. 11 Auburn over South Alabama.
Sporting their highest preseason ranking since 1999, the Tigers raced to a big early lead and kept adding to it. They had six players score in double figures and made 18 3-pointers.
Chuma Okeke scored 20 points and had nine rebounds and five assists. Malik Dunbar had 16 points, all in the second half.
VCU transfer Samir Doughty had 14 points in his Auburn debut after sitting out last season. Bryce Brown scored 12 and Anfernee McLemore 11.
Rodrick Sikes led South Alabama with 25 points and made five 3-pointers.
No. 14 OREGON 84, PORTLAND STATE 57
EUGENE, Ore. (AP) — Payton Pritchard scored 22 points while Paul White added 15 and Oregon opened its season by routing Portland State.
Pritchard, the only player remaining from the Ducks' 2017 Final Four team, had 18 points by halftime as Oregon led 45-29. He only missed one of his seven shots from the field and was 9-for-9 from the free throw line.
The Ducks (1-0) broke open a back-and-forth contest with a 12-0 run late in the opening half and didn't allow the Vikings (0-1) to get closer than 11 points after that.
Oregon's five-star freshman center, 7-foot-2 Bol Bol, struggled with foul trouble early in his debut but finished with 12 points and 12 rebounds in 23 minutes. Freshman Francis Okoro had 10 points off the bench.
Holland Woods led the Vikings with 13 points and Jaime Orme added 11.
NO. 16 SYRACUSE 66, EASTERN WASHINGTON 34
SYRACUSE, N.Y. (AP) — Oshae Brissett had 20 points and eight rebounds, and No. 16 Syracuse held Eastern Washington to 22 percent shooting while overpowering the Eagles.
The Eagles' output was the lowest since the Carrier Dome opened in 1980.
Eight players scored for Syracuse, which played without starting point guard Frank Howard.
Tyler Kidd led the Eagles with nine points. Jack Perry, the Eagles leading 3-point shooter a year ago, had three points and shot 1 of 4 from 3.
Syracuse scored 33 points off 19 Eastern Washington turnovers. The Eagles were no match for the Orange, with no player taller than 6-foot-7.
NO. 17 FLORIDA STATE 81, FLORIDA 60
TALLAHASSEE, Fla. (AP) — P.J. Savoy scored 20 points with five 3-pointers, Trent Forrest added 13 points and No. 17 Florida State opened the season with a victory over Florida.
Terance Mann had nine points and a team-high nine rebounds for the Seminoles, who shot 11 of 20 from 3-point range and beat Florida for a fifth straight time. They led 31-20 at the half and never looked back, using an aggressive defense to stifle the Gators.
Florida State nearly secured the most lopsided victory in a rivalry that dates to 1951. The largest prior rout for the Seminoles was an 88-63 win in December 1969.
Deaundrae Ballard scored 13 points off the bench and heralded freshman Andrew Nembhard had 12 points for Florida, which shot just 19 of 53 from the floor. The Gators went 6 of 24 on 3-point attempts.
NO. 19 MICHIGAN 63, NORFOLK STATE 44
ANN ARBOR, Mich. (AP) — Jon Teske had 13 points, eight rebounds and four blocks as No. 19 Michigan gave John Beilein his 800th career coaching victory.
Before the game, the Wolverines raised Final Four and Big Ten championship banners earned by last season's team.
Michigan's Charles Matthews scored 10 points but was 0 of 4 on 3-pointers and 0 of 5 on free throws. Freshman forward Ignas Brazdeikis had 12 points on 3-of-10 shooting in his debut with the Wolverines.
Norfolk State was held scoreless for seven-plus minutes to open the game while they missed their first eight shots.
Norfolk State's Nic Thomas scored nine points and Mastadi Pitt added seven points.
NO. 21 UCLA 96, FORT WAYNE 71
LOS ANGELES (AP) — Kris Wilkes scored a career-high 27 points, Moses Brown had a double-double in his collegiate debut and No. 21 UCLA routed Fort Wayne to open its 100th season of basketball.
Standing 7-foot-1 — an inch shorter than Bruins great Kareem Abdul-Jabbar — Brown made an impact with 19 points and 17 rebounds as well as assists on UCLA's first two baskets and blocked shots.
At times, Brown also played like a freshman when he traveled on consecutive possessions, earned a technical foul after a dunk and had four of the Bruins' 15 turnovers.
John Konchar led the Mastodons with 27 points.
NO. 22 CLEMSON 100, THE CITADEL 80
CLEMSON, S.C. (AP) — Marcquise Reed had 20 points and a career-high 13 rebounds as No. 22 Clemson reached 100 points for the first time in nine years.
The Tigers last hit the century mark in a 102-66 win over Winthrop in November 2009. They reached triple digits for the first time in coach Brad Brownell's nine seasons on the way to their 34th straight season-opening win.
Reed led six Tigers in double figures and posted his fourth career double-double. Shelton Mitchell and Aamir Simms scored 16 points each, Elijah Thomas had 15, Clyde Trapp 13 and David Skara 11.
The Citadel didn't make things easy on the Tigers down the stretch. The Bulldogs cut an 18-point second-half deficit to 80-71 on Lew Stallworth's layup with 6:38 remaining. But Mitchell followed with a 3-pointer and two foul shots to restore the Tigers' double-digit lead. The Citadel could not respond and fell to 0-52 all-time against ranked opponents.
NO. 23 LSU 94, SOUTHEASTERN LOUISIANA 63
BATON ROUGE, La. (AP) — Naz Reid had 17 points to lead six players in double figures and No. 23 LSU opened its season with a victory against Southeastern Louisiana.
The Tigers' four freshmen all scored at least 10 points. Emmitt Williams had 12 points and 10 rebounds, Darius Days had 11 points, and Ja'vonte Smart added 10. The other two double-figure scorers for LSU were Marlon Taylor with 15 points and Skylar Mays with 11.
Freshman Parker Edwards, who played only 10 minutes, scored 25 points in the second half for the Lions, hitting 6 of 8 from 3-point range. Moses Greenwood had 12 points for Southeastern Louisiana before fouling out.
LSU took control of the game in the opening five minutes. Southeastern Louisiana did not score until Greenwood made a field goal with 15:35 remaining in the first half. By that time, the Tigers had opened a 10-0 lead.
NO. 24 PURDUE 90, FAIRFILED 57
WEST LAFAYETTE, Ind. (AP) — Carsen Edwards scored 30 points and made seven 3-pointers as No. 24 Purdue opened its season with a victory over Fairfield.
Purdue made just one of its first seven shots but shot 54 percent. More impressively, the Boilermakers made 14 of 30 from 3-point range and hit eight 3-pointers in the first half.
The Boilermakers went on separate 14-0 and 7-0 runs in the first half and built a comfortable 17-point halftime edge. They consistently shut down Fairfield on defense and coasted to their first victory of the year.
Forward Grady Eifert was tapped for just his third career start but led the Boilermakers on the boards with 10 rebounds. Purdue outrebounded Fairfield by a 40-25 margin.
NO. 25 WASHINGTON 73, WESTERN KENTUCKY 55
SEATTLE (AP) — Noah Dickerson scored 16 of his 18 points in the second half, Jaylen Nowell added 17, and No. 25 Washington rallied from a nine-point halftime deficit to beat Western Kentucky.
Ranked in the preseason for the first time since 2011, the Huskies slogged through an ugly first half of foul trouble and poor shooting and leaned heavily on Dickerson to put away the Hilltoppers in the second half.
Limited to just six minutes in the first half after picking up three fouls, Dickerson put together his own eight-point scoring spurt midway through the second half as the Huskies finally started to pull away. Dickerson made 6 of 8 shots and grabbed six rebounds.
He also got the best of a matchup with highly-touted Western Kentucky freshman Charles Bassey in his college debut. The 6-foot-11 forward also struggled with early foul problems and finished with 11 points and 12 rebounds before fouling out in the final moments.
---
---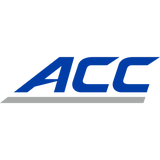 Get more from Atlantic Coast
Follow your favorites to get information about games, news and more
---