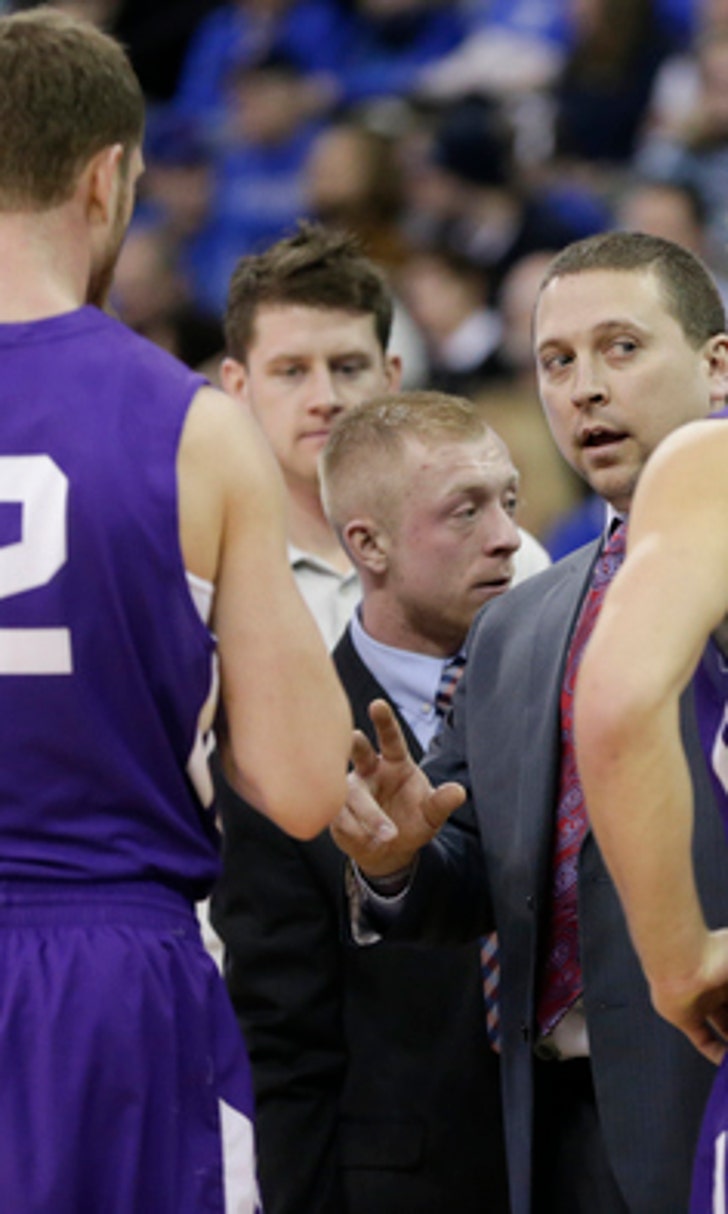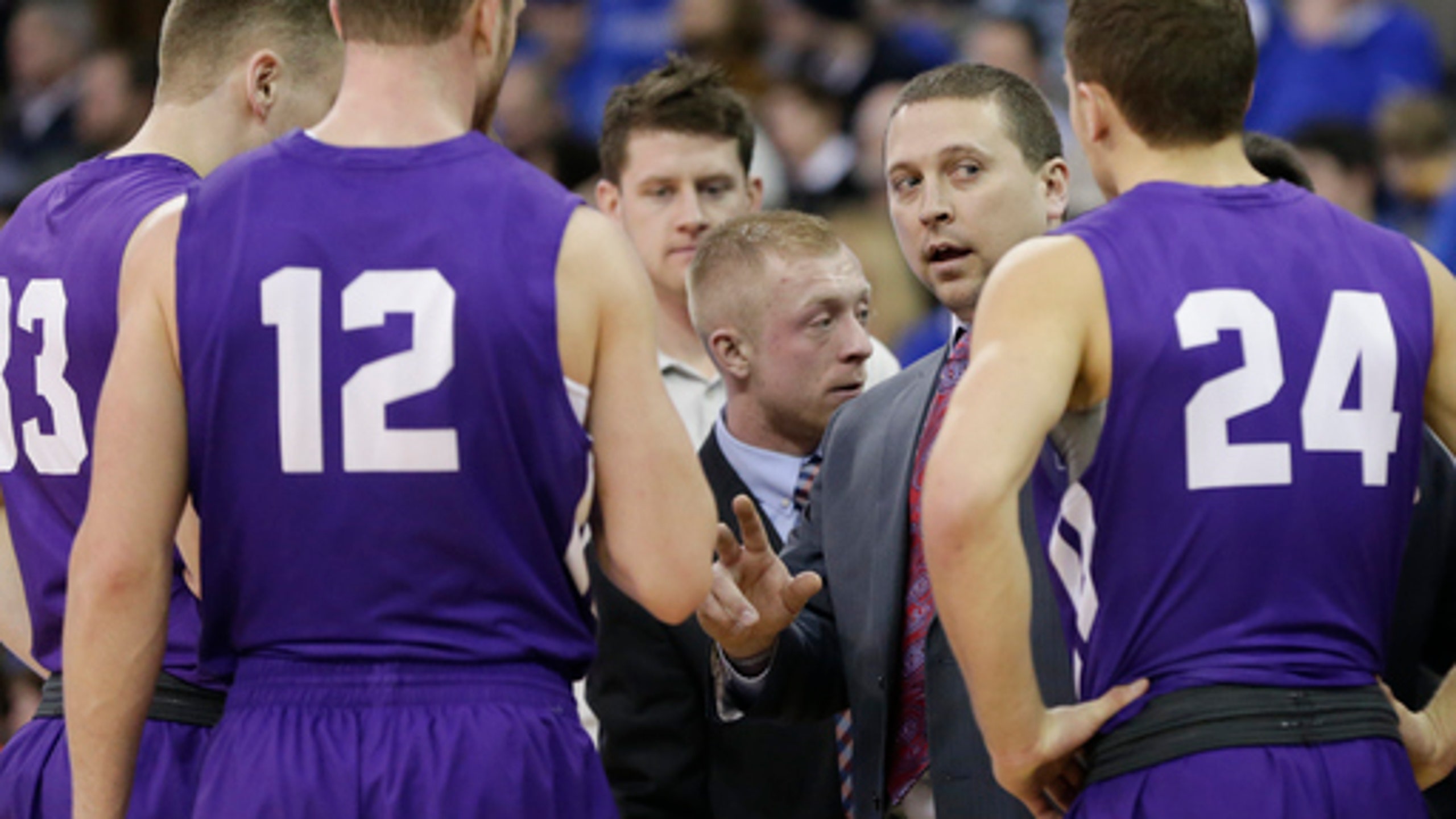 Foster's 21 pace No. 8 Creighton in rout of D2 Truman St. (Jan 14, 2017)
BY AP • January 14, 2017
OMAHA, Neb. (AP) No. 8 Creighton accomplished everything it needed to do in a game it would have preferred not to play.
''We had to walk out with a win, and we had to walk out without any injuries,'' Bluejays coach Greg McDermott said after his team's 101-69 victory over Division II Truman State on Saturday.
Marcus Foster scored 21 points, Justin Patton had 14 points and 10 rebounds, and all 13 Creighton players scored against the Bulldogs from Kirksville, Missouri.
The Bluejays (17-1) dunked eight times and put the Bulldogs away with a 17-2 run that pushed the lead to 75-46. The Bluejays had each of their starters on the bench before the midway point of the second half, and the lead grew to as many as 36.
The Big East mandated that the Bluejays play , rather than take the day off, so all 10 teams in the league would have less than a 48-hour turnaround before Monday's Martin Luther King Day ''Big East Marathon.''
Creighton went looking for an opponent in late summer, and few suitable Division I opponents were available. Instead of playing a team that could pull down the Bluejays' strength of schedule, McDermott called Truman State coach Chris Foster, who played for McDermott from 2000-05 at Northern Iowa.
For Creighton, the game counted on its record and in the statistics, but won't be factored into its RPI. It was an exhibition for the Bulldogs.
''I was grateful they were able to work this out to come and play today because we had to have a game,'' McDermott said. ''Everybody who played for them scored a basket. Having coached Division II for 12 years, I know what it means to be able to pull that bus into the arena before the game and stay at the Embassy Suites instead of the Super 8. It was a neat experience for them, and I'm sure they'll remember it a long time.''
Truman State (13-4), playing its third game in three days, missed eight of its first nine shots and Creighton got out to leads of 17-3, 26-8 and 43-23. Connor Erickson led the Bulldogs with 10 points.
''First couple minutes you could tell they were kind of a deer in the headlights a little bit,'' Foster said. ''It's just a different stage than we're used to playing on. Once they settled down, they really played hard and competed and did some good things out there.''
Truman State, down 20, closed the half on an 11-2 run, with Erickson scoring eight straight points and Jake Velky burying a deep 3-pointer to cut it to 45-34 at halftime.
''I was much more pleased with the second half than I was the first,'' McDermott said. ''I thought we started well, but I thought we got a little casual on both ends of the floor. Second half I thought we were more of who we really are.''
BIG PICTURE
Truman State: The Bulldogs earned a $35,000 guarantee for showing up, and their players made lifetime memories facing a top-10 opponent in a major arena. The Bulldogs played in front of a crowd of 17,466 - more than 50 times their home average of 338.
Creighton: The Bluejays played everybody, and no starter was in for more than 21 minutes. Foster went 9 for 11 to break a five-game slump in which he shot 42 percent and was 7 for 33 on 3-pointers. ''Individually I needed a game like this,'' Foster said. ''I haven't shot nowhere near where I can shoot it. A game like this under my belt is going to help me get back in rhythm.''
MINUTES FOR MINTZ
Backup point guard Davion Mintz scored nine points in 16 minutes, both season highs for the freshman.
''It helped boost my confidence,'' Mintz said. ''My mindset was to treat this game like we were playing Villanova, coming off the bench and being focused and locked in like they were a Division I team.''
UP NEXT
Truman State plays at Maryville (Mo.) on Thursday.
Creighton plays at Xavier on Monday.
---
---