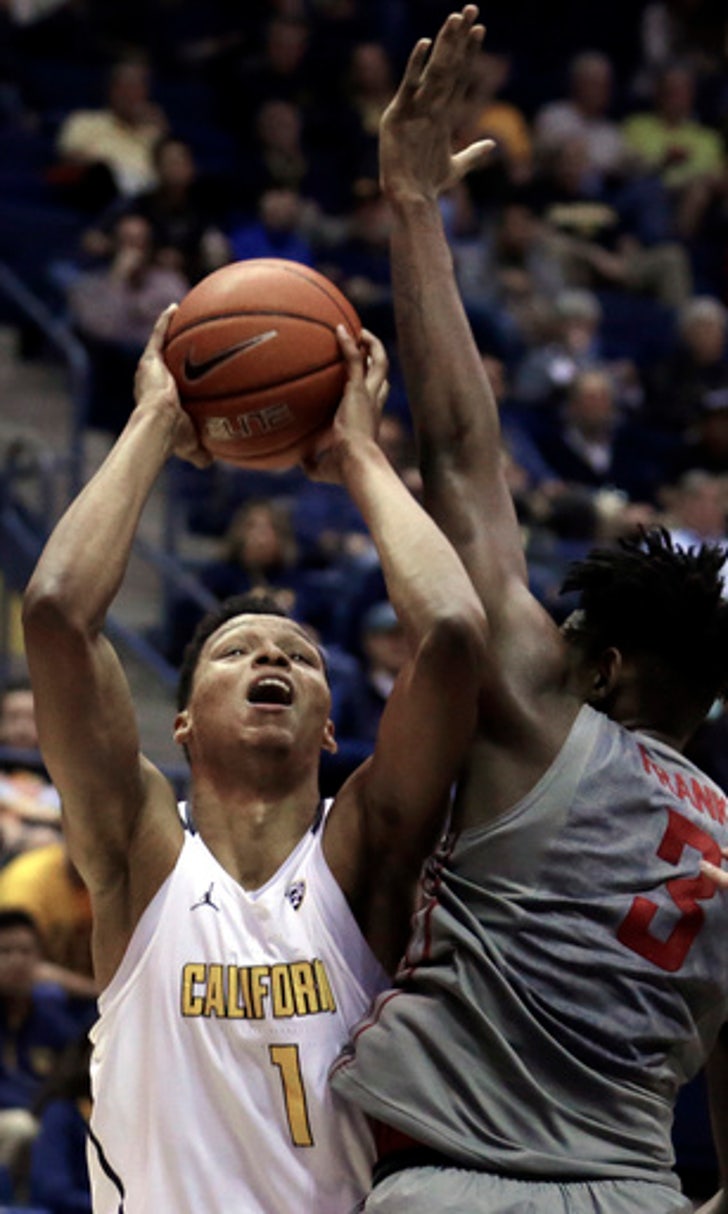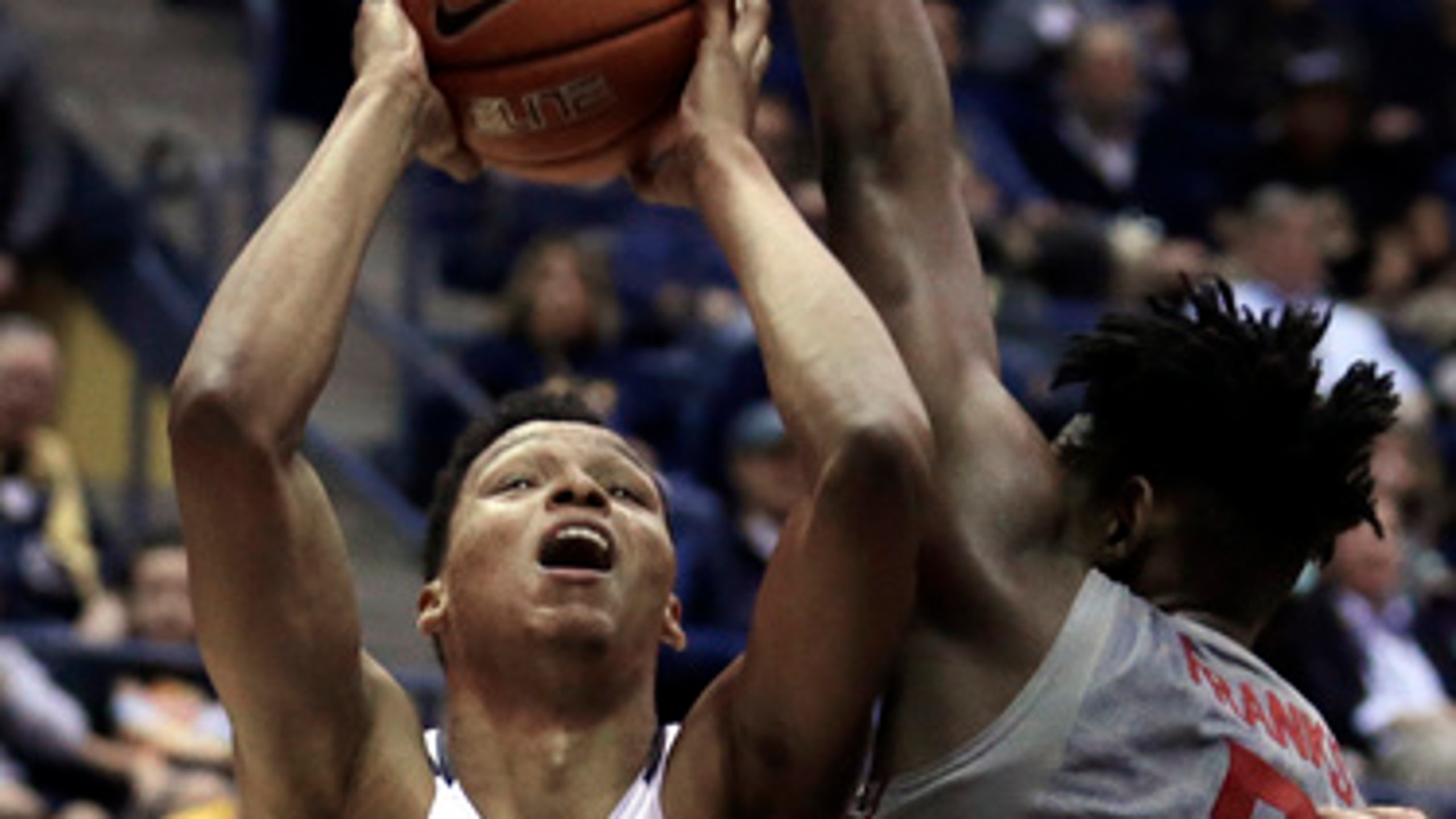 Cal overcomes sluggish offense to beat Washington State (Jan 14, 2017)
BY AP • January 14, 2017
BERKELEY, Calif. (AP) Even as Jabari Bird was mired in one of the worst slumps of his career, California coach Cuonzo Martin encouraged him to keep shooting.
Bird followed the advice and came through with a pivotal 3-pointer to keep the Golden Bears in the thick of things in the Pac-12.
Bird made a key 3-pointer in the final minute, Charlie Moore made two free throws with 2.3 seconds remaining and California hung on to beat Washington State 58-54 on Saturday.
''He has to keep shooting because the shots were there,'' Martin said of Bird, who went 0-for-6 before his clutch shot from beyond the arc. ''I don't know if he was necessarily pressing. The shots didn't fall.''
Bird made the only one that mattered with 52.9 seconds remaining, although the Golden Bears (13-5, 4-2 Pac-12) still had to sweat out the ending.
The game was delayed for several moments with 18.2 seconds left as officials reviewed video following a missed jumper by Washington State's Malachi Flynn. California was initially credited with the rebound but the call was later changed to give the Cougars possession.
Flynn was then called for a charge while driving to the basket. Moore was fouled on the ensuing inbounds pass and made both free throws to seal the win for the Bears.
''We made plays defensively,'' said California's Ivan Rabb after scoring 14 points with 12 rebounds. ''We did a good job of exploiting matchups on the other end. A win is a win.''
Rabb recorded his ninth double-double this season despite an off-night shooting. Rabb made just 4 of 11 shots and missed three free throws over the final 3 1/2 minutes.
Flynn scored 20 points while Josh Hawkinson had seven with 12 rebounds for the Cougars (9-8, 2-3), who have dropped three straight following a season-high four-game winning streak.
''Getting in foul trouble hurt us because I thought they had a hard time guarding us in the first half so we could spread the floor,'' Washington State coach Ernie Kent said.
Robert Franks made three 3-pointers and Flynn had 10 points to help Washington State to an early 12-point lead before the Cougars went cold, missing their three final shots with two turnovers over the final 3:46.
Rabb, California's leading scorer who had double-doubles in four of his first five conference games this season, didn't make his first basket until banking in a two-footer to jumpstart a 7-0 run that pulled the Bears within 29-28 at halftime.
BIG PICTURE
Washington State: The Cougars led for much of the game but went cold offensively at the end of each half. Hawkinson remains four double-doubles shy of the Cougars career record of 53 held by Steve Puidokas (1974-77). Hawkinson's 49 double-doubles leads all active Division I players.
California: Yet another game the Bears could have and should have won comfortably. Instead they couldn't get much going offensively outside of Rabb and they couldn't find an answer for Flynn. California did get some big minutes off the bench from Stephen Domingo but Martin's team has to find a complementary scorer to help ease the pressure off Rabb. Bird had four points to go over 1,000 for his career.
BEARS GO ZONE
Martin rarely takes his teams out of the man-to-man defenses that the Bears have been utilizing most of the season but California's coach switched up and went to a zone at times against Washington State to disrupt the perimeter shooting after the Cougars made five 3-pointers in the first half. ''We never know when he's going to go to it but the past couple of games he's been switching defenses a lot to keep the other team off balance,'' guard Sam Singer said. ''It helped us tonight, especially when they (went) small).''
COUGAR SPLASH BROTHER
A day after having his high school jersey retired in Southern California, Klay Thompson of the NBA's Golden State Warriors - who played three seasons with the Cougars from 2008-2010 - attended the game and sat courtside wearing a WSU shirt.
UP NEXT
Washington State: The Huskies return to Pullman to host Utah on Wednesday.
California: Goes back on the road and will play at No. 13 Oregon on Thursday.
---
---