Saturday's Game Is Do Or Die Time For The Earthquakes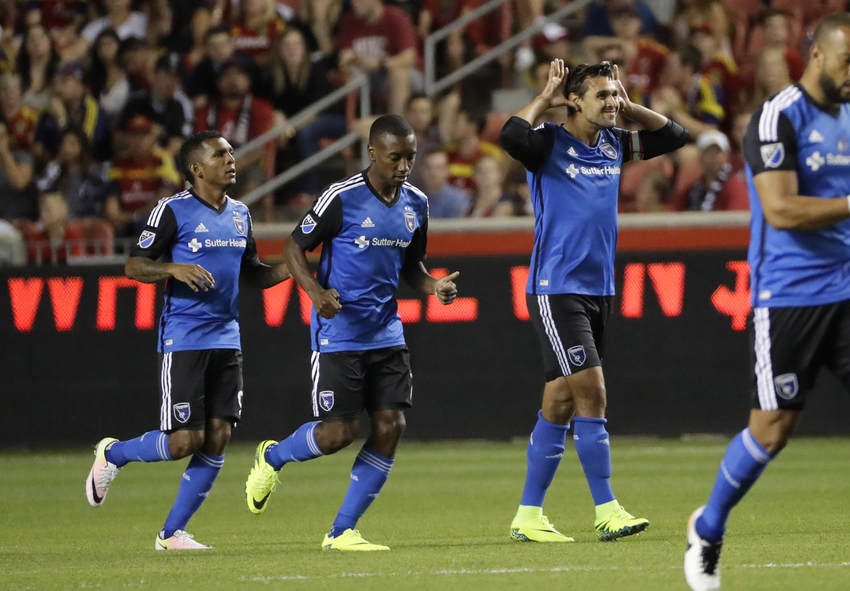 The San Jose Earthquakes will be taking on the Seattle Sounders Saturday in what will be their most important match of the MLS season so far.
San Jose has only won twice in their last 15 MLS matches but nonetheless they are still fighting for a playoff spot in the Western Conference. Saturday's game is big for both of these teams. Seattle currently sits one spot behind San Jose with 31 points, one less than the Earthquakes.
Seattle fired their manager earlier in the season after an abysmal start and now look like a completely different team. The Earthquakes are currently hitting a rough patch. They fired General Manager John Doyle over the international break. 
It is unknown whether or not Seattle star striker Clint Dempsey will be out on the pitch Saturday after being out with an Irregular heartbeat. San Jose will need to take advantage of him not being in the lineup if the irregular heartbeat keeps him out. San Jose's defense has been solid all season but Dempsey comes up big in important games so him not being there could take a lot of pressure off of this Earthquakes back-line.
The focus for San Jose as it has been all season is whether or not their strikers can score goals. This problem is what has been holding the Earthquakes back all season. Saturday's game will come down to it also.
This is a game for Chris Wondolowski to look and play like he has in the seasons before and for players like Henok Goitom to show why they were brought to play in San Jose.
There is no downplaying the importance of Saturday's game. The Earthquakes twitter account even came up with the hashtag Silence The Sounders for Saturday's game. With the game being played at Avaya Stadium the Quakes will have the much needed support of their fans.
With all of the outside factors looking to favor San Jose we will see if they can take care of business and finally show what they are made of.
This article originally appeared on