Liverpool player ratings 5-1 Hull City: Poetry in Motion
Liverpool ran through Hull City ruthlessly, eviscerating the newly promoted side 5-1. Here's how each player fared.
The best comparison from Liverpool's performance against Hull City is that it was akin to gravity. Jurgen Klopp's men were an irresistible, unrelenting force that would not be denied at Anfield.
No clean sheet, which is hugely disappointing lack of concentration, but Klopp can't have too many complaints with how well the performance was outside of the moments of ineptitude surrounding the corner and goal. That's about it for the negatives.
As Hull tried to play out of the back at times, Liverpool pressed and it was an inescapable tidal wave. Then when they'd try and smash it long, Joel Matip, Ragnar Klavan and Jordan Henderson dealt with it easily. There was no way out for Hull at full strength, let alone with ten men.
Loris Karius didn't get his first touch until the 23rd minute.
In the first half, Adam Lallana got the scoring started with an expert finish with his left foot from an Philippe Coutinho pass. Then James Milner knocked in a penalty followed by Sadio Mane finding the bottom corner to give the Reds a 3-0 lead heading into halftime.
Hull threatened to make it interesting with the goal but Coutinho scored from 25 yards out within a minute of conceding, then Milner added another penalty.
To pick a man of the match will be a hugely difficult decision, the entire attack were nearly flawless.
Liverpool player ratings.
GK Loris Karius, 6:
Karius got his first Premier League start, leaving Simon Mignolet on the bench but he just about had absolutely nothing to do. When all that's required of Karius is stand there and be beautiful, well, there's just no one better in the league.
Unlucky not to get a shutout, there was nothing he could have done about the concession of the corner then the goal off said corner.
RB Nathaniel Clyne, 6:
Clyne was tasked with minimal to no defending as the anemic Hull attack didn't come his way at all.
Going forward, Clyne joined the attack well but did't contribute much. He didn't need to, anyway, because all the other players had that covered.
Closest thing to a day off Clyne is going to get all season.
CB Joel Matip, 6:
Though he really should have scored early on off a corner, it would have been surplus to requirement. In possession Matip is better than advertised, he cooly steps into the midfield to accentuate attacks and provide an extra option.
Matip wasn't challenged at all in defense.
CB Ragnar Klavan, 6:
One mistake in the first half that wasn't punished but there wasn't much asked of him. Whenever there was the hint a question, he answered correctly.
Klavan played a sublime pass to put Milner in behind to a hugely dangerous crossing position. It was a deft through ball, one I was unaware he had in his ability.
The backline in general had nothing to do in defense, Klavan was no different bar a few headers at midfield and the one corner.
LB James Milner, 8:
Was he playing left back, or left wing? Let me know. Because he was in the final third more than he was even in the middle third. Hull were on the backfoot all day, personified by Milner's positioning and ability to make the space count.
Milner's first penalty was as good as ever, nestled into the bottom corner.
Well, he absolutely needlessly gave away a corner to start the second half and Hull City capitalized. Typical Liverpudlian mistakes.
Another negative is how easily he falls for fake crosses, too. That's about it. It's incredible how well he's been able to perform at fullback.
Oh well, he made up for it with another penalty in the second half, another lovely finish into the bottom corner.
DM Jordan Henderson (OFF 74′), 7:
Henderson has grown beautifully into the deep lying role in the midfield. He controls the tempo and acts as the heartbeat for the team.
The captain was encouraged with his goal from last week as he attempted more long range shots this week. To no avail, of course.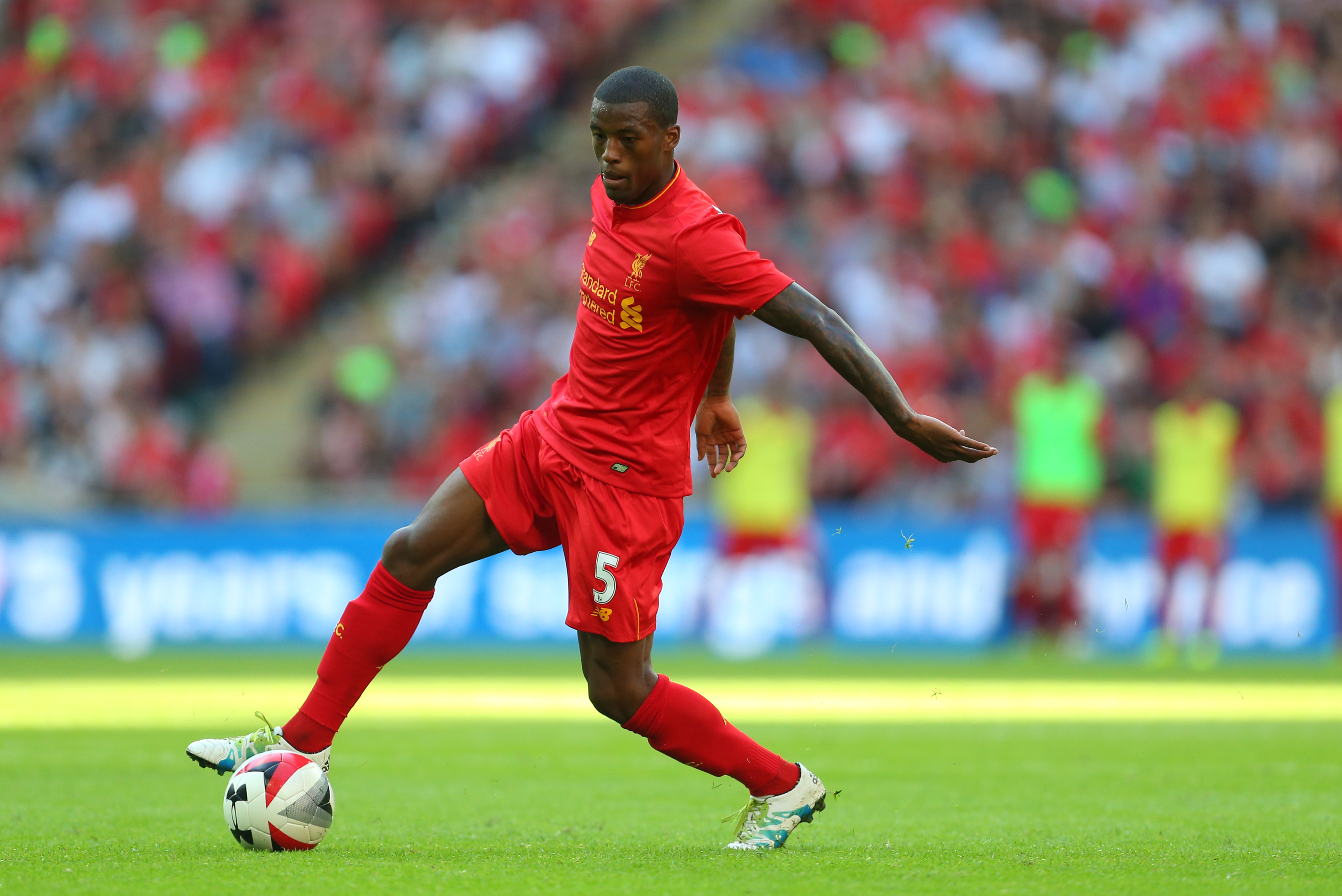 CM Georginio Wijnaldum, 6:
He didn't take two golden opportunities either side of half time as he waits to score his first goal for his new club. Wijnaldum was lauded for his finishing ability at Newcastle, though he's left that on Tyneside since joining Liverpool.
That's been fine because the rest of his abilities that weren't much waxed lyrical about have been terrific. His positioning, pressing, ability to positively contribute in the build up have been superb.
CM Adam Lallana (OFF 69′), 8:
How is it that Lallana moves deeper on the pitch with a heightened defensive responsibility does he produce more goals and assists than when he played as a no. 10? The Klopp effect.
Lallana's been an ascendent since Klopp took over and seems to get better and better every match. His finish in the first half was experienced and clinical.
As always, his pressing was on point as was his general play throughout them match.
RW Sadio Mane, 7:
The way Mane is able to go from standing still, ball at his foot to full sprint in traffic is a blur. He's got to be an absolute nightmare to defend.
Mane's first half goal was a terrific finish.
His pace is frightening and he can finish with both feet, as well as be dangerous without running in behind. What a player.
ST Roberto Firmino, 6:
Surprisingly, Firmino was the quietest of the Liverpool attack. His last game out was against Leicester City where he was immaculate.
The ball never quite fell Firmino's way as he seemed to be responsible for many decoy runs. As the second half grew on, he tried harder and harder to get on the scoresheet, shooting on sight within 20 yards.
LW Philippe Coutinho (OFF 74′), 9 (MoM):
Before Liverpool got on the scoresheet, Coutinho was a beat off. He missed a sitter and misplaced passes by just a yard or two.
Then, as he does, clicked in to form and combined to create and assist Lallana's goal.
In the second half, my word– what a brilliant goal from 25 yards out. Sublime from the magician in front of the Kop mere seconds after Hull got themselves on the scoresheet.
All in all, masterful performance from Liverpool's no. 10.
Substitutes
Daniel Sturridge (ON 69′), 7:
Within a minute of entering the game, his impact was felt. He dribbles a defender, wins a penalty. Lovely from Sturridge.
Emre Can (ON 74′), N/A:
Can was in midseason form of clearly fouling another player than being absolutely irate when it's called.
Marko Grujic (ON 74′), N/A:
Can we be sure that Grujic touched the ball in the game? Unconfirmed.
This article originally appeared on