Jamie Vardy scored another pretty goal for England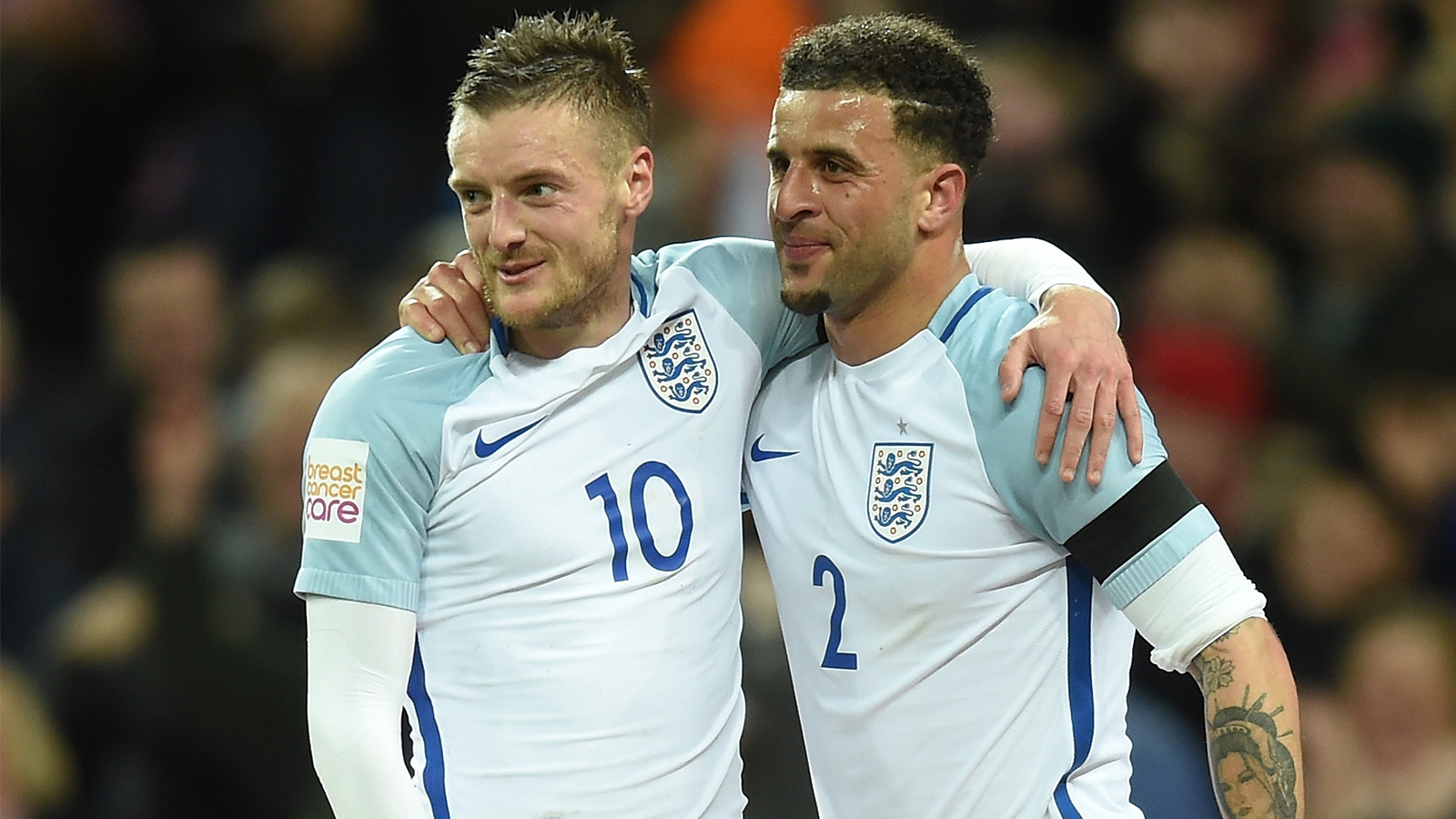 Jamie Vardy just can't stop scoring. We knew he could get it done on the domestic level, having notched 19 goals for Leicester City thus far, but could the Englishman also perform on the international stage?
If his past two matches are any indication, the answer is a resounding "yes." Vardy tallied his first goal for the Three Lions in spectacular fashion on Saturday, with a sumptuous backheel flick.
Tuesday's goal against the Netherlands was much more traditional, but notable nonetheless.
After some fancy footwork reminiscent of Johan Cruyff (who was honored during the match) from Adam Lallana helped break down the Dutch back line, Kyle Walker sprung into the six-yard box to one-time a pass to a pouncing Vardy.
As he is wont to do, Vardy did what he does best: He rattled the back of his opponents' net to give his team the lead going into halftime. Sure, they're just friendly matches at this point (and England squandered their lead against the Netherlands in the 2-1 loss), but England's confidence heading into Euro 2016 must be trending up with each successive tilt.