Forbes Ranks Most Valuable Major League Soccer Clubs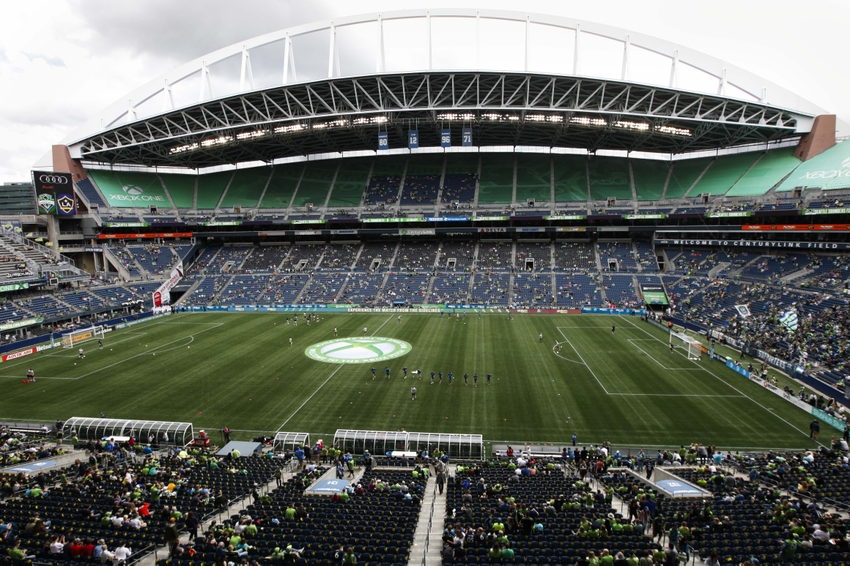 Forbes released their annual list of most valuable MLS' franchises, with the Seattle Sounders and LA Galaxy leading the way.
Forbes recently revealed their list for the most valuable MLS franchises for 2016 and to no surprise, the Seattle Sounders and the LA Galaxy lead the way. They are both two of the top clubs in the league and have been now for some time. All 20 Major League Soccer teams were ranked with the Colorado Rapids coming in as the least valuable.
The Seattle Sounders came in at the top spot with a value of $285 million but the Galaxy weren't far behind at $265 million. MLS newcomers, New York City FC and Orlando City SC, were both in the top-five with a value of $255 million (#3) and $240 million (#5) respectively. Toronto FC came in at #4 with $245 million to close out the top-five.
The Montreal Impact ($135M), Vancouver Whitecaps FC ($128M), Real Salt Lake ($125M), Columbus Crew SC ($123M), and Colorado Rapids ($110M) were the bottom five. NYCFC and Toronto FC were amongst the biggest losers in operating costs as they each lost $9 million last year. Their play on the field this season may make up for their operating losses.
The Los Angeles Galaxy made $58 million in revenue last season which was the highest in MLS. They were followed by the Seattle Sounders ($52M) and the reigning champions in the Portland Timbers ($39M). The Colorado Rapids were at the bottom of the league with only $16 million in revenue.
"The current value of the average MLS team according to Forbes has not only increased 18 percent compared to last year, but it's also 80 percent higher than 2013 ($103 million) and 401 percent higher than the 2008 figure of $37 million." (MLSsoccer.com)
While MLS has made strides, they are still behind other major leagues around the Unites States. The least valuable NBA franchise, the New Orleans Pelicans, come in at $650 million, the least valuable NFL franchise is the Buffalo Bills at $1.4 billion, and the least valuable MLB team are the Tampa Bay Rays at $650 million. Major League Soccer is somewhat comparable to that of the NHL as their bottom franchise is worth only $186 million.
You can check out the full list of teams here.
Want your voice heard? Join the MLS Multiplex team!
It is great to see that the value of teams in Major League Soccer are continuing to grow. The Seattle Sounders and LA Galaxy will likely lead the way for awhile but New York City FC and Orlando City SC are great signs for incoming teams. It will be interesting to see how the value of clubs change next year.
This article originally appeared on