David Luiz is here "to wear the shirt", maybe we should shut up and let him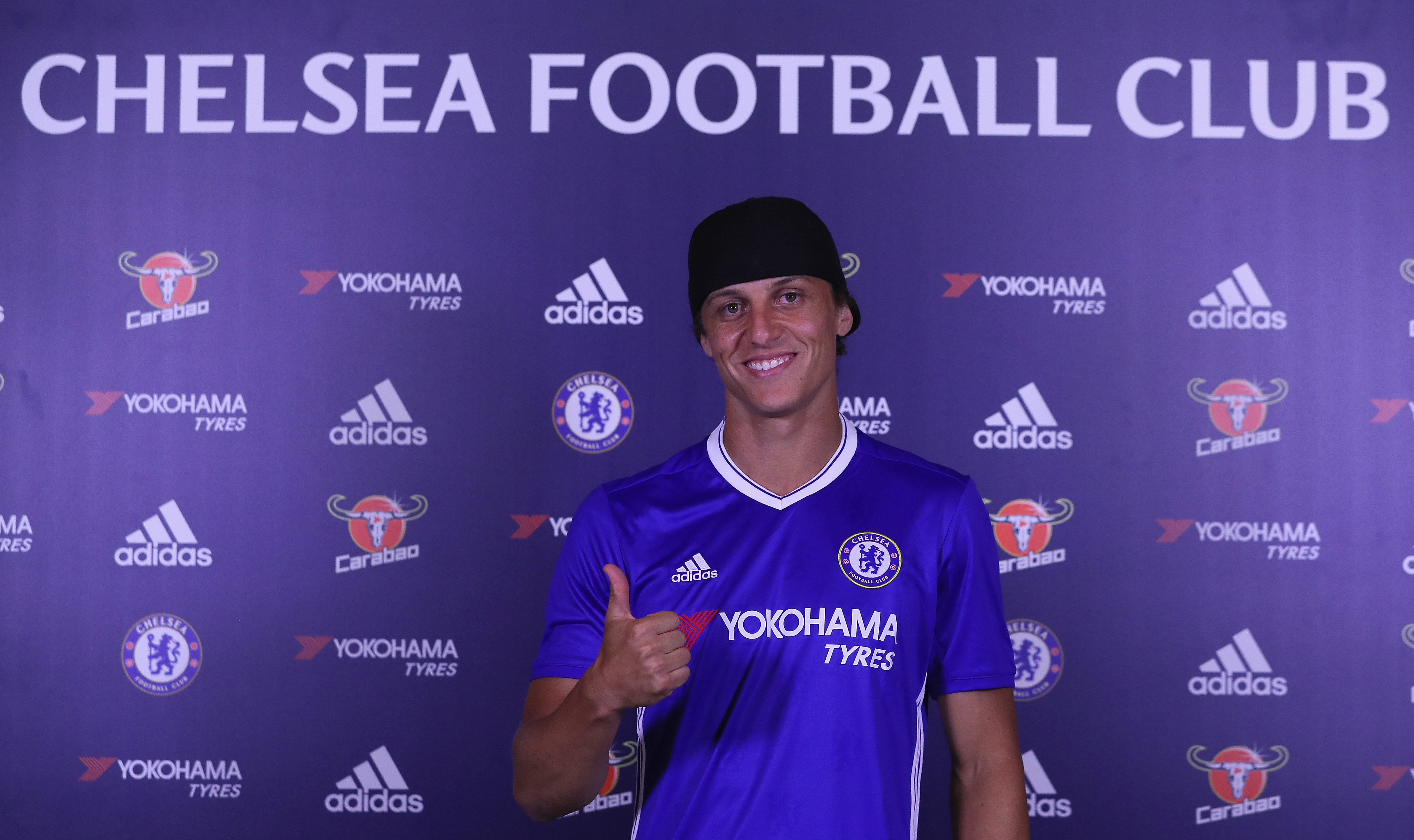 David Luiz's Chelsea return has been met with joy and despair. However, the player genuinely wants the shirt so fans should let him.
With a week to go until the transfer deadline and seemingly no progress in securing new defenders, it looked as though Chelsea would once again disappoint. However, deadline day drama saw the Blues sign Marcos Alonso before confirming that David Luiz would return to the club.
The news was met with a healthy dose of hatred. Luiz was sold two summers ago after failing to show that his defensive skills were up to scratch. In desperation, Chelsea brought the Brazilian back.
However, speaking upon his return, Luiz conveyed a genuine passion (#passion) for Chelsea FC.
I'm very happy to be here again…It will be an amazing opportunity to show to the fans again how I love this club and how I love to play for this club. I cannot wait to wear the shirt and play at Stamford Bridge again.
More from The Pride of London
After last season's debacle, Blues fans have been clamouring for players that are willing to fight for the club through thick and thin. In Luiz, Chelsea have someone wanting to "wear the shirt". Perhaps we should withhold the criticism and let him.
At the age of 29 and with a £32 million price tag, Luiz will be under no illusions. His first Stamford Bridge spell saw him produce some spectacular long-range efforts and exciting attacking play, but his performances in the role he was charged with left much to be desired.
As the reaction to the signing has already indicated, Chelsea fans are treating his return with caution. Luiz will need to step up to the plate.
Having said that, those completely writing the Brazilian off should reconsider. At a level where all the players tend to be reasonably similar in terms of technical ability, it is often the intangible qualities such as desire and work-rate that set certain individuals apart.
Luiz is over the moon to have a second opportunity with Chelsea and fans should allow him to take the field before passing judgement.
Want your voice heard? Join the The Pride of London team!
It is fair to be suspicious about the value he will bring to the side; turning a blind eye to the past would be foolish. However, the defender's desire to wear the blue shirt could add to the team from a morale perspective. Having someone ostensibly excited about what he is doing can help those around him be similarly enthusiastic.
It must be said, though, that should Luiz not be up to scratch on the field, criticism will be just. No matter how passionate you may be, a failure to produce the goods is unacceptable.
For the time-being though, maybe we should just shut up and allow David Luiz to wear the shirt.
This article originally appeared on