Chelsea stars Eden Hazard, Pedro & Co. flunk pop quiz about America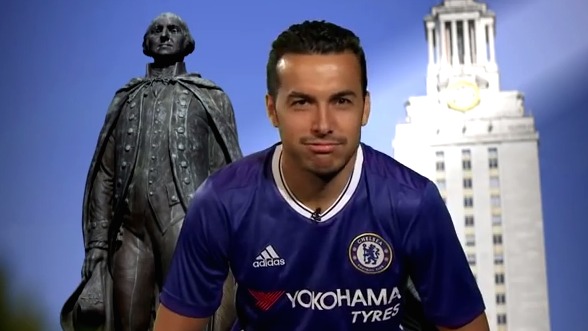 Chelsea are currently in the United States on their summer preseason tour and to help pass the time between traveling, sponsored events and International Champions Cup matches, the club decided to quiz its players on some basic knowledge about America.
Bad idea.
Watch and wince as the likes of Pedro, Thibaut Courtois, Eden Hazard & Co. flunk their pop quizzes spectacularly:
We realize U.S. history isn't necessarily a subject they teach widely in European schools, but it's still alarming that more than one Chelsea player answered the question "Who was America's first president?" with "John F. Kennedy."
Dudes, JFK was not even 60 years ago.
It's also hilarious that Matt Miazga, Chelsea's first American player ever, was the only one to actually know he is Chelsea's first American player ever. His primary task this season should be obvious now: teach his fellow Blues properly about the red, white and blue.
MORE FROM FOX SOCCER: