Arsenal: Granit Xhaka Being Urged Patience For Nothing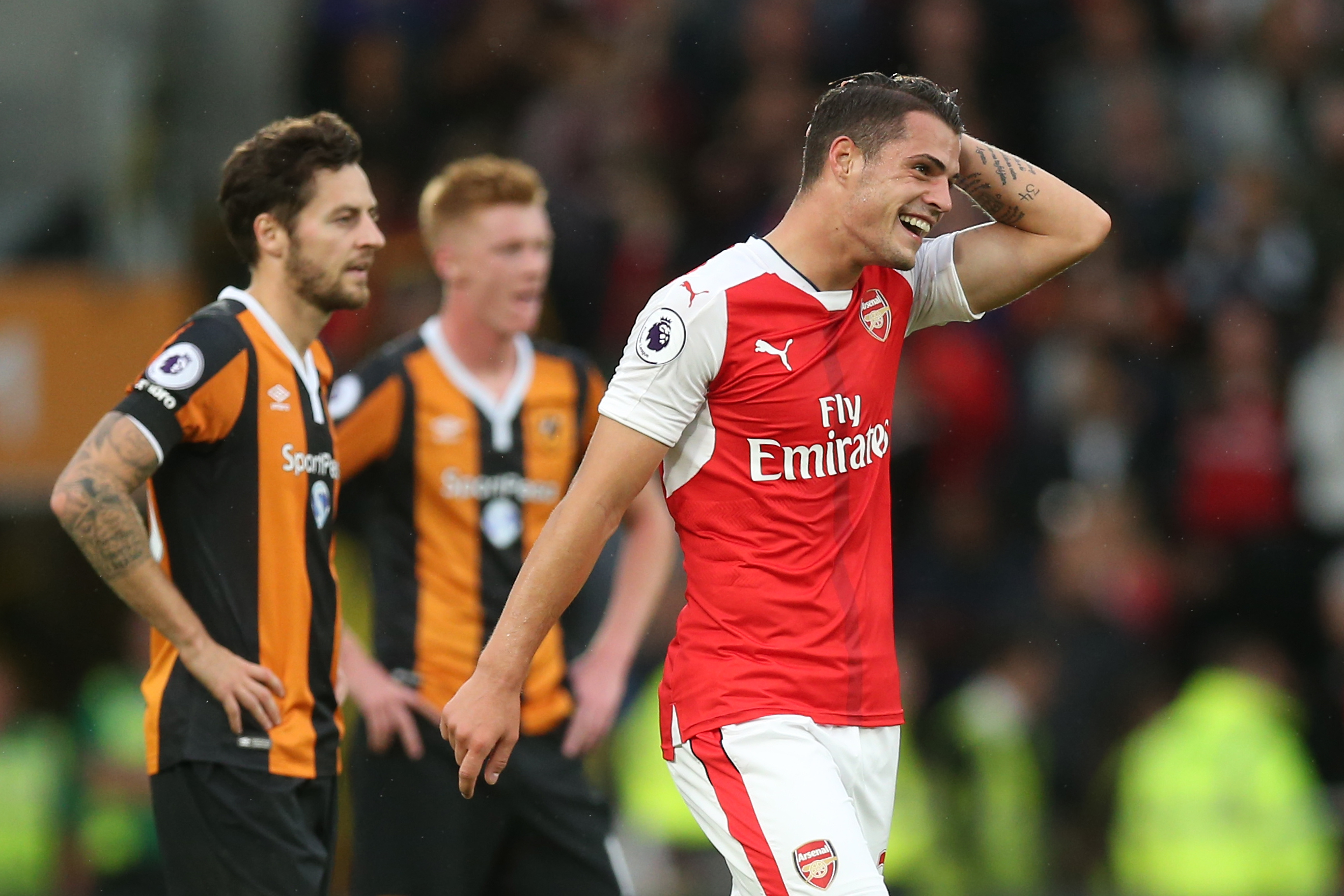 Arsenal are ready and waiting for Granit Xhaka to begin his monumental career, but everyone keeps urging patience. Why? What are we waiting for?
Arsenal signed Granit Xhaka with no time lost. It was clear, especially after what we've heard about how long Wenger had been following him, that there was plenty to look forward to. Xhaka's name was emerging on the international stage, he looked a star on every side of the ball and the Gunner's were going to benefit from that very man.
Naturally, it took him awhile to get integrated into the team. Arsene Wenger encouraged everyone to be patient. Despite the fact that Xhaka looked perfectly capable of holding down the position and making it his own for a decade, there was still a cry for patience.
Then Xhaka started scoring goals. Two, he's scored now. In the process of filling in for Coquelin he has proven that there is no set back when he takes the pitch. He is up for the challenge, just like we though, and he deserves to play.
Coquelin is now out for three weeks, so it's assumed that we will see Xhaka in his stead. Honestly, once Coquelin comes back, barring some sort of major set back from Xhaka, the starting role should stick with the Swiss.
That being said, we have yet again heard a cry for patience. This time from Granit's own brother and soon-to-be opponent Taulant.
"He needs to be patient but he knows this and I am sure he can progress there," he said, as quoted by ESPN FC. "It was the same when he moved to Germany, he needed time but he learnt a lot. He changed, became more self-confident, more open to people."
More from Pain in the Arsenal
I understand what Taulant is saying. Brother Xhaka should not expect anything to be given to him. That's fine. But what are we waiting for? No, we should not hand the role to someone that hasn't earned it, but hasn't Xhaka earned it? Throw out the goals, even, and what we have seen is still enough to warrant a prolonged look in the starting XI.
Patience has it's place. There is always going to be time to slowly acclimate someone. But you don't have to acclimate them just for the sake of doing it. Just like Mustafi has seamlessly acclimated, so too has Xhaka.
We need to stop tip-toeing around the issue and just accept that Xhaka is ready. No more patience is needed.
This article originally appeared on