Seahawks K Steven Hauschka reveals his name has been misspelled for years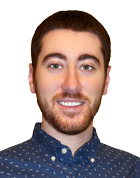 The NFL has had a rough couple of weeks when it comes to spelling players' names correctly. First it was Everson Griffen, then it was Prince Amukamara one week later.
As bad as it was for those two players, imagine having your first name spelled wrong for years. That's what Steven (or Stephen) Hauschka has gone through.
Just about everyone has been spelling his first name with a 'v' when there's actually a 'ph' in the middle. Just about the only place it's spelled correctly is Wikipedia, and his birth certificate. Probably his driver's license, too, but the NFL and media have been wrong all along.
"There was a little mix-up in college," Hauschka said, via Q13.
As bad as it is to go through life without anyone actually knowing how to spell your name, Hauschka doesn't really mind. Just call him Steve.
"Uh … I just like to go by Steve," he said.