Seattle's Ricardo Lockette says trainers saved him from dying on the field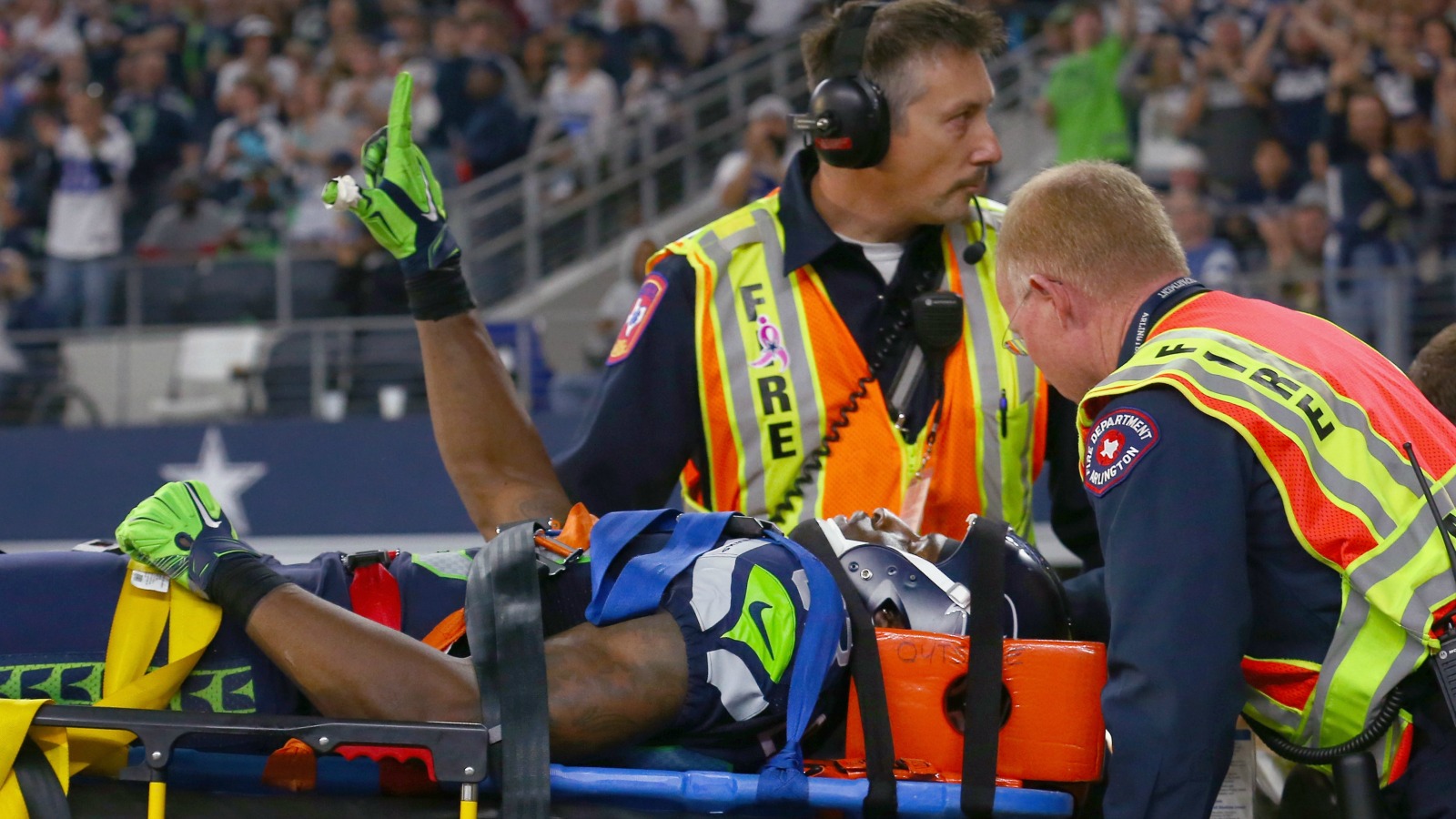 Seattle Seahawks wide receiver Ricardo Lockette suffered devastating neck injuries last November on a punt return in Dallas, and revealed to a group of paramedics that he could have died on the field if not for the help of trainers at the scene.
As Lockette was running downfield, he was blocked illegally by Dallas' Jeff Heath and crumpled to the ground, but was fortunately not touched by any other players. Seconds after the play was over, trainers were on the field attending to Lockette, who was very carefully lifted onto a cart. Lockette found out later that his injuries were so severe that if his head shifted in the wrong direction, he might not be alive today.
Ricardo Lockett visited Redmond Fire Station 11 today and expressed the importance of teamwork and the great work his trainers exhibited when they saved his life on the football field in Dallas after that horrible hit during that game. He shared that the expertise and education learned by the EMS community was passed to the trainers years ago…who learned how to backboard and protect cervical spines during these traumatic events and this is why he is alive today… Ricardo Lockett is living proof that training, dedication and education are the components that make us better at our job.

Posted by Redmond Professional Firefighters and Paramedics on Friday, March 4, 2016
Lockette visited a group of firefighters and paramedics in Redmond, Washington, and thanked them for their service.
Lockette underwent surgery following the game and returned to CenturyLink Field two weeks later wearing a neck brace.