Ha Ha Clinton-Dix pursuing criminal justice degree to unite communities, police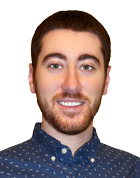 With all of the violence and instability in the world today, people are calling for change. Athletes, such as Colin Kaepernick and Arian Foster, have done so during the National Anthem, while Cam Newton made a statement with his Martin Luther King Jr.-inspired shirt on Sunday.
Green Bay Packers safety Ha Ha Clinton-Dix is taking a different approach to helping both the police and the African-American community. He's going back to school.
Clinton-Dix re-enrolled at Alabama after leaving school early to enter the NFL Draft a few years ago. He began taking classes in January and is focusing on criminal justice. He wants to ensure that there is a connection between law enforcement and the public and is hoping to make a difference in that regard.
Clinton-Dix isn't currently taking classes at Alabama after deciding to take the semester off to focus primarily on football. However, he does plan to graduate in fall 2017. He spent training camp working on school work and studying, which was no easy task.
It was almost like a second job that occupied a fair amount of his time.
"You have homework due at 11:59 p.m. every Friday," he said. "Then I'd go straight to sleep."
The 23-year-old safety grew up in Eatonville, Fla., which is just seven miles from Orlando. While he was a football player in high school, he always wanted to go into law enforcement.
Years later, he's still pursuing his goal of obtaining a criminal justice degree.