NASCAR: Final-Four-Clinching Scenarios For Phoenix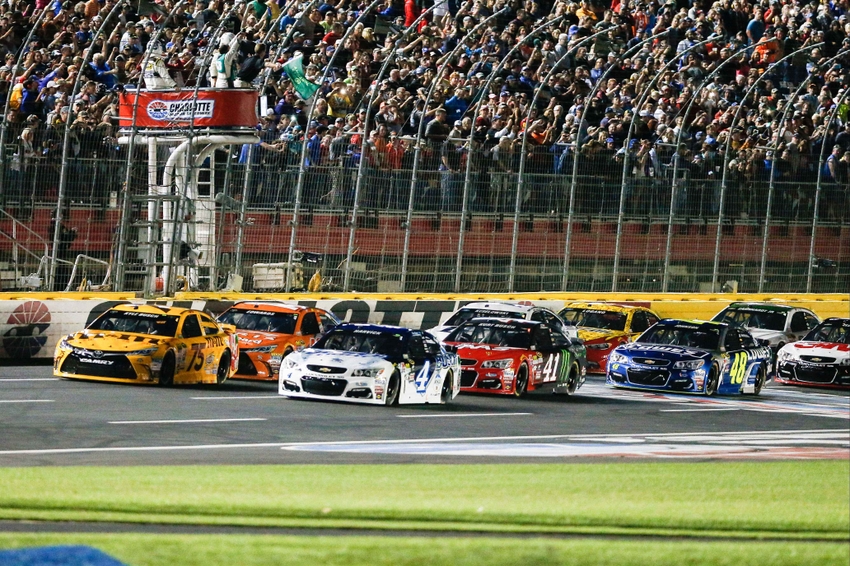 The NASCAR Sprint Cup Series will be in Phoenix this weekend for the last race in the third round of the NASCAR Chase. In Phoenix two more drivers will punch their ticket into the final four and have the chance to run for a championship next weekend in Miami.
Jimmie Johnson and Carl Edwards are already in the final four and they are locked into having the chance to win a championship this season. The other six drivers in the Chase will be looking to win or point themselves into a position so that they can secure one of the remaining two spots in the final four.
Below is a quick look at what the remaining drivers in the Chase will have to do in Phoenix if they want to make it into the final four in Miami.
Phoenix Clinching Scenarios
Jimmie Johnson and Carl Edwards are locked into the final four based on wins in the first two races in this round of the NASCAR Chase.
Joey Logano would clinch on points with a second-place finish in Phoenix and at least one lap led.
Kyle Busch would clinch at Phoenix based on points with a second-place finish and the most laps led in the race.
Matt Kenseth, Denny Hamlin, Kurt Busch and Kevin Harvick are not in a situation where they can lock themselves into the next round of the Chase based solely on where they finish on Sunday. The only guarantee that they have is by winning, otherwise they will need helped based on where other Chase drivers finish.
The championship points are extremely tight heading into Phoenix. Logano and Busch are tied, Hamlin and Kenseth are both two points (or less) behind Logano and Busch. Harvick is a bit further back but he dominates Phoenix and many expect him to win Sunday. Busch is in the worst position of the bunch and will need a win if he plans on moving forward.
If Harvick wins on Sunday in Phoenix that will leave one spot in the Chase and four drivers (all who started the day within two points of each other) competing for it.
In all likelihood, the final four is going to be decided by a spot or two on the track, assuming there aren't any big wrecks in Phoenix. Who do you see making it through Phoenix? Be sure to comment below and let us know.
More from Beyond the Flag
This article originally appeared on