NASCAR Failed To Give Tony Stewart The Farewell He Deserved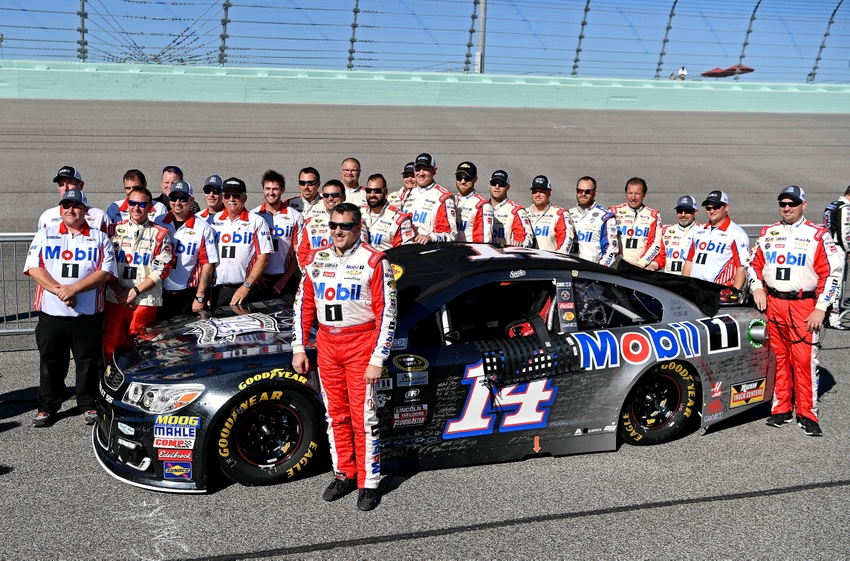 Maybe it just wasn't flashy enough. Or maybe like many others in NASCAR, I got too caught up in Jeff Gordon's drive for five in 2015 that no retirement tour would ever be able to top it in my mind. Whether that's the issue here or not, it honestly felt at times like NASCAR didn't know how to say goodbye to one of their most controversial personalities ever and ignored him instead.
Again, maybe that's just my mind and I'm greatly exaggerating what took place throughout the season, but it really felt like Tony Stewart wasn't receiving the adulation and gratitude he deserved. In fact, when one compares Stewart's retirement season to that of Jeff Gordon's it really looks like NASCAR dropped the ball and threw something together at the last second.
While some of that has to be due to the fact that Gordon actually made it into the final four of the chase last year and Stewart didn't, it still appeared that Stewart was an afterthought throughout the final races of the season. It also felt like when NASCAR did do something, it was either a carbon copy of what was done before or it was poorly thought out.
For example, there was the pit road sendoff Stewart received moments before the final race was set to get underway at Homestead Miami. While Stewart's effort to recreate the historic line of high fives that Dale Earnhardt received after winning his only Daytona 500 was commendable, not enough people joined in and it looked more like a sign of disrespect towards him if nothing else.
If Stewart would have started at the entry to pit road and every crew member from every team came out and shook his hand, that would have been an awesome sign of respect towards Stewart, but to start halfway down pit road and to only have a number of team members come out and actually give him a high five was absolutely heartbreaking to watch.
What was even more heartbreaking was the final moments of the race where the NBC Sports broadcast booth gave Tony Stewart a brief mention in the last 20 laps before returning to what was unfolding in the championship race. If nothing else, that was a slight on the legend and just seemed came across as a phony way to send off a legend.
It only got worse after the race where much of the attention stayed on Jimmie Johnson and everyone else in the entire field seemed to get blocked out. Sure, Stewart was caught in victory lane congratulating and even trading helmets with Jimmie Johnson after the race, but did NBC really have to have the interview there and ruin both superstars moment.
Don't get me wrong, the two exchanging helmets was a cool little moment between the past and the present, but it could have been done in private and talked about later. Not only did the camera being on during the exchange embarrass Stewart, who was obviously trying to get out of the way and let Johnson have his moment, it also took away from the festivities a bit as well.
Finally, there was the award banquet. The big send off for Stewart and a chance to reminisce on his accomplishments and what he did for the sport.  Although the moment did feature rock star, Eddie Vedder as a surprise guest for Stewart, it was all just too little too late for a man that should NASCAR should have done a lot more for.
In the end, it wasn't the sendoff fans envisioned. Again, maybe that has to do with what fans were treated to last year with Jeff Gordon and his drive for five, but it was still so disappointing to see someone who meant so much to the sport and has even done so much for the sport from day one, be treated like an afterthought in the sport he helped in so many ways.
More from Beyond the Flag
This article originally appeared on