NASCAR: Dale Earnhardt Jr. Outlines Plans For 2017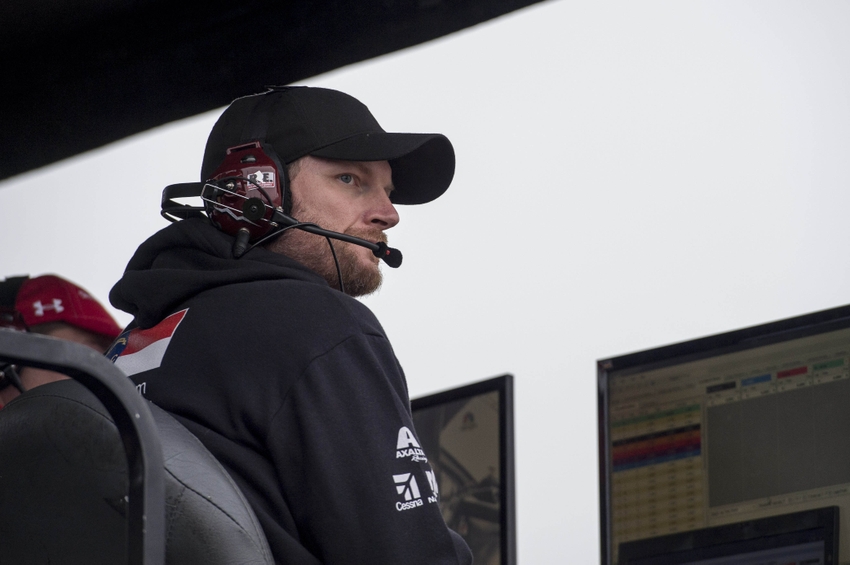 NASCAR fans have seen a lot of Dale Earnhardt Jr. as of late in the form of him on TV in the broadcast booth. While his analysis is nice, it's on the track and behind the well where Junior Nation really wants their favorite driver to be.
Concussions are a tricky thing and NASCAR driver Dale Earnhardt Jr. is living proof of that. A few months ago it seemed like Earnhardt was going to miss a race or two while he dealt with concussion-like symptoms. That projected couple of races has turned into half of the 2016 season.
This past week during the NASCAR TV broadcast at Martinsville, Earnhardt made reference of preparing for the 2017 NASCAR season. Prior to the race on Sunday he spoke with the media and he was asked whether or not he has started committing to things for 2017 through conversations with his sponsors.
My intentions are to race and that is the plan that we have going forward so we are booking things as normal per usual. We are doing all our photo shoots and everything with anticipation of our sponsors marketing me as the driver of the #88 car. I think that is perfectly on track and a reasonable goal to be in the car and be competing in Daytona. We can't sort of sit and wait. We've got to make a decision. Those types of things have to be decided quite early. So, we are moving forward with the plan to be in the car and I don't see anything that says that is not going to happen. Things are good.
These comments will of course be music to the ears of any Earnhardt fan who has had to watch Jeff Gordon and Alex Bowman split time in the No. 88 machine for the second part of the season. When Earnhardt spoke with the media several weeks ago he was adamant that he intended on returning to his car and fulfilling his contract with HMS.
It's clear through his comments on Sunday, that is still the plan and appears to be on course to happen.
Moving forward, the only hope should be that he doesn't suffer any setback in the upcoming months and that he doesn't suffer another concussion in 2017 or beyond. The last thing that anyone wants to see is Earnhardt or another driver have their career dictated by injury. It's great that he will be in the car in 2017, now let's hope he remains there until he decides he wants to walk away from NASCAR.
More from Beyond the Flag
This article originally appeared on