Monster Energy is NASCAR's new premier series entitlement sponsor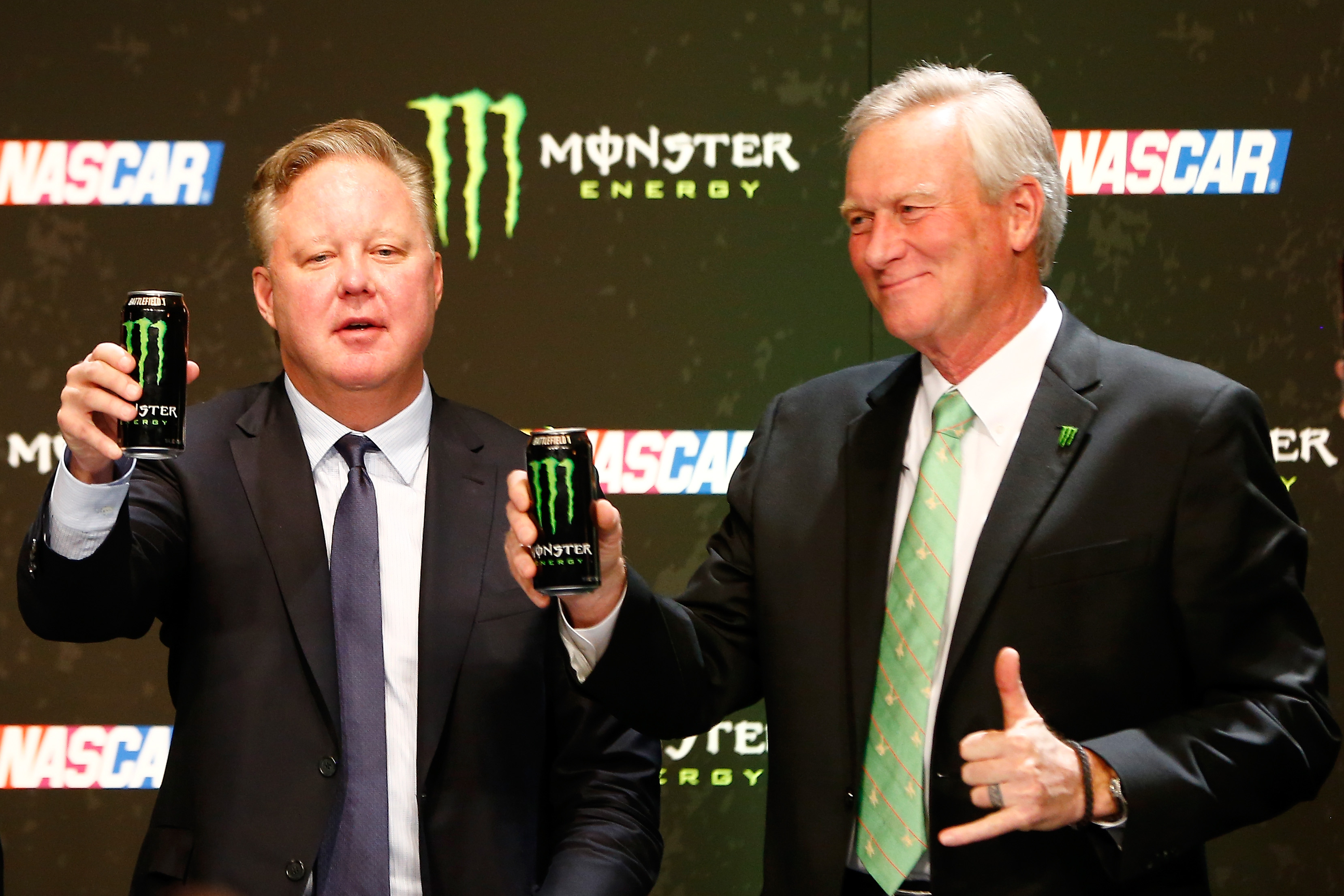 Terms of the multi-year deal were not announced as Monster Energy becomes just the third sponsor of NASCAR's top series.
NASCAR has a new title sponsor for its premier series, and it is Monster Energy, as announced late Thursday afternoon in Las Vegas. The company will officially take over from Sprint on Jan. 1 when its contract ends.
Monster becomes just the third title sponsor of the sanctioning body's premier series following RJ Reynolds and Sprint/Nextel. The contract includes sponsorship of the annual All Star Race at Charlotte Motor Speedway and becomes the Official Energy Drink of NASCAR.
"Monster Energy is a brand built on excitement and enthusiasm, qualities that align with NASCAR," said Brian France, NASCAR Chairman and CEO. "This sponsorship position is the most unique in all of sports and entertainment, and we are thrilled to have a partner that will help us further elevate the series. Today's announcement is the culmination of a thorough search, one that resulted in the right partner at this important time in our sport's history."
The announcement comes two years after Sprint said they would be leaving NASCAR, and while terms and length of this deal were not announced, Fox Sports reported that Sprint was paying around $75 million on its original ten-year contract.
It was also reported that NASCAR was seeking $1 billion for a ten-year agreement back in 2015; however, because it took so long to find a company to sign on, speculation is that Monster Energy will pay far less than the original asking price, possibly even less than Sprint.
"Monster Energy has an established and versatile history in motorsports, and we're thrilled to take this historic next step," said Rodney Sacks, Monster Beverage Chairman and CEO. "We feel strongly that our brand is a perfect fit for this sport and its star athletes. We look forward to interacting with the millions of passionate NASCAR fans week-in, week out."
Things to be worked out are the Cup Series name, logo, trophy and branding throughout the sport.
Monster Energy is a Coca-Cola affiliate, and while it will take over the Cup entitlement sponsorship, the brand will still be part of Kyle Busch's No. 41 Stewart-Haas Racing Chevy SS. In addition, Monster Energy's sponsorship throughout the sport should remain in place.
This article originally appeared on