Ole Miss Football: Evan Engram Named Conerly Trophy Finalist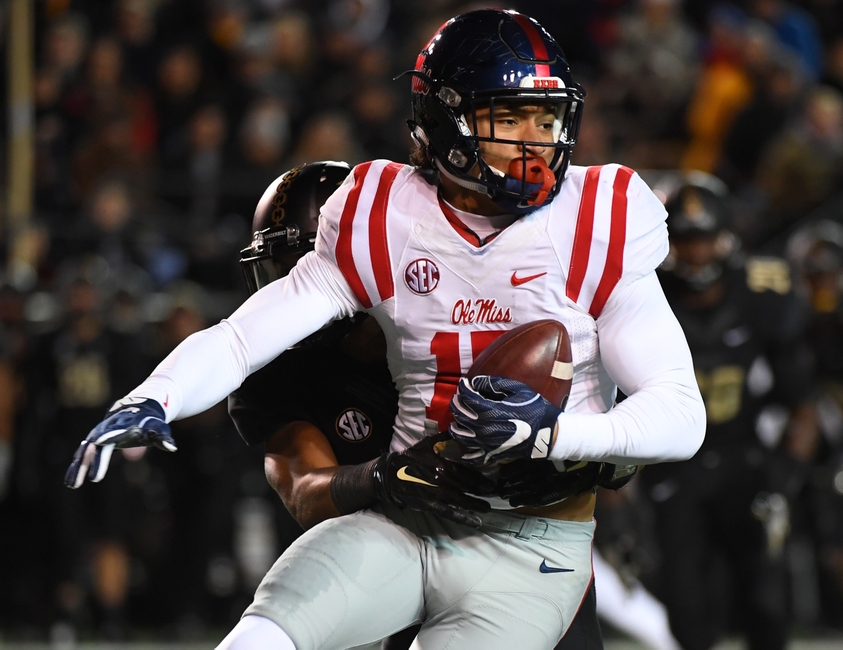 Evan Engram was named as the Conerly Trophy representative for Ole Miss football. The senior tight end will look to end his career at Ole Miss with the honor.
Ole Miss football star Evan Engram was named as the Ole Miss finalist for the Conerly Trophy, which is an award that goes to the best player in the state of Mississippi.
The trophy, named after Ole Miss football star Charlie Conerly, has been awarded to an Ole Miss player five times out of the twenty years the trophy has been awarded.
The last two trophies have been awarded to Dak Prescott from Mississippi State.
Engram will have to defeat Alcorn State LB Darien Anderson, Belhaven QB Hunter McEachern, Delta State RB Chris Robinson, Jackson State DE/LB Javancy Jones, Millsaps DL Alex Foust, Mississippi College WR/KR Marcel Newson, Mississippi State WR Fred Ross, Mississippi Valley State QB Austin Bray and Southern Miss RB Ito Smith.
To vote for Evan Engram for the Conerly Trophy, head to CSpire and vote for Engram. There are three ways you can vote, through the website, by voting on Twitter, and by voting through SMS.
At the time of this writing, Engram is currenly trailing behind Fred Ross, Alex Foust, and Marcel Newsom.
Go vote for Engram to represent Ole Miss as the Conerly Trophy winner.
More from Ole Hotty Toddy
This article originally appeared on