Oregon Ducks Keep Pace, But Lose To Mississippi State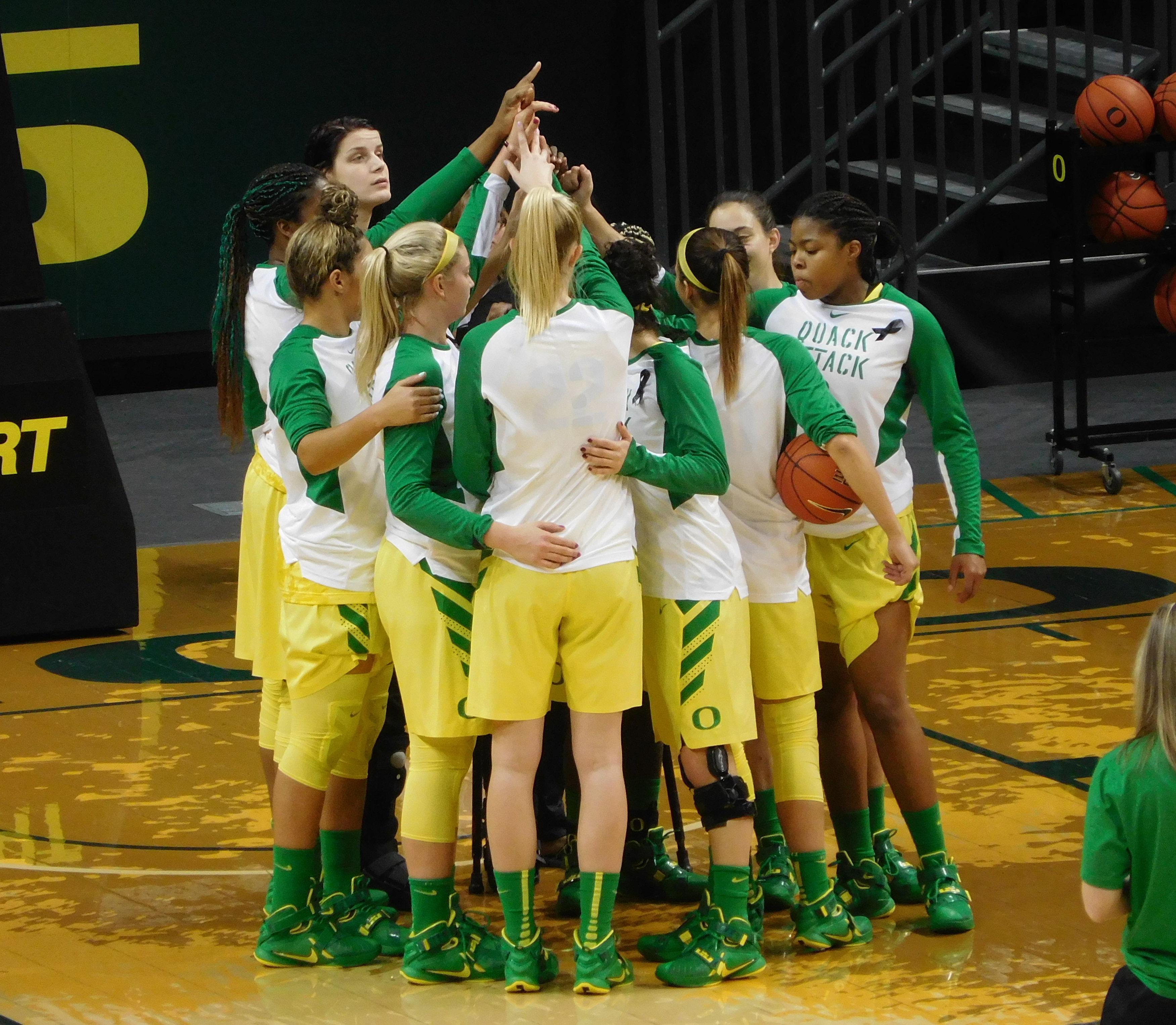 The Oregon Women's Basketball team lost their first game against Mississippi State, but kept pace.
Lexi Bando appeared back to full health after being sick last week. Bando along with Freshman Sabrina Ionescu had 14 points each. For a good part of the game Oregon was within striking distance over a more experienced, higher ranked team.
It was another game of gaining experience for a young Oregon squad. The Oregon Bench again saw extended playing time. Nine Ducks had points and the experience was warranted as Maite Cazorla and Ionescu both found foul trouble. Oregon showed they could play with a Top Ten team throughout. Free throws allowed Mississippi State to push the lead in the 4th Quarter ultimately winning the game and sending the Ducks to their first loss
The 7th ranked team in the country came out firing and shot 51 percent from the field. Oregon kept pace hitting 44 percent from the field and close to 30 percent from beyond the arc. The Ducks finished with 27 fouls to the bulldogs 19.
Head Coach Kelly Graves scheduled this season to challenge his team. The game against Mississippi State was the first test. I would consider it as a 'pass' for the Oregon Ducks. Depth picked up key experience on the road. The team is playing in a tournament style in Hawaii and are back at it Saturday.
The Rainbow Wahine Showdown continues on Saturday night at 7:30pm Pacific Time against Hawaii.
This article originally appeared on