Notre Dame vs UConn Live Stream: Watch Fighting Irish vs Huskies Online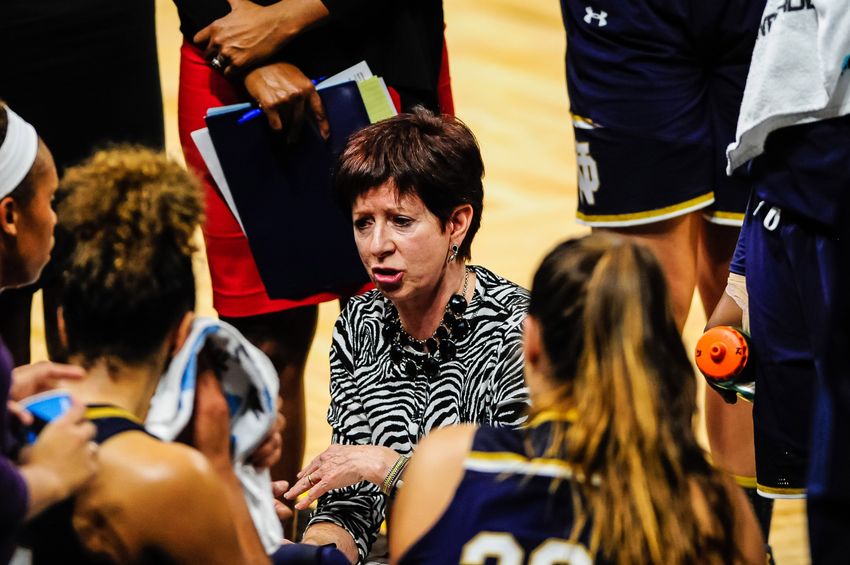 #2 Notre Dame takes on #1 UConn in what should an epic battle for the top. Here's how to watch Notre Dame vs UConn online.
In a game that may be a preview of the National Championship, there's a lot on the line for both teams. With a loss to UConn, the Fighting Irish will lose their first game vs a top 25 opponent. In the AP Poll, it's guaranteed Notre Dame will drop.
UConn is riding an 82-game winning streak and is an undefeated season away from claiming a 100-game streak. With every game getting closer to this milestone, the Huskies will definitely have it in the back of their minds.
This is hands down the game of the year in women's basketball. For the first time in years, UConn is considered the underdog against the Irish. With a group of experienced players, the Irish may have the upper hand on the Huskies.
Players like Brianna Turner and Arike Ogunbowale are hoping their hot streak continues into tonight's game. If Notre Dame's stars can put up numbers, the Irish could walk away with a surprisingly large victory.
Don't expect the game to have much separation, though. Both of these teams head into South Bend with some of the best players in college basketball. Notre Dame may have the experience, but UConn has just as much talent.
What makes UConn such a dangerous team is the amount of top 25 teams they play during the regular season. The Huskies have already beaten four top 25 teams, including Baylor.
The floor will be packed with former Notre Dame and UConn stars. In a game that is sure to be a historic battle of 1v2, masses of people will come to see.
Former Notre Dame star, Skylar Diggins, has made it known she will be in attendance. The now Dallas Wings guard told ESPN, "We know what's going to come from Connecticut. They always bring it. To beat a team like that, you have to take it away from them. It's tough."
Diggins couldn't be more right. UConn is known for having one of the greatest basketball minds of all-time as their head coach. In his 31 years at UConn, Geno Auriemma has turned the Huskies into a team like no other. The team's 11 National Championships speak for themselves. When it comes to UConn's success, most of it sparks from their head coach.
Predicting this game is nearly impossible. Notre Dame has the experience and a group of talented sophomores. UConn has an 82-game winning streak, and never seems to let their guard down. It's a Goliath vs Goliath battle.
One thing is for certain, though. This 1v2 matchup is going to be one of the best college basketball games of the entire 2016-2017 season.
Want your voice heard? Join the Slap the Sign team!
Here's how to watch Notre Dame vs UConn:
Date: Wednesday, December 7, 2016
Start Time: 7:00 PM EST
Location: South Bend, IN
Venue: Purcell Pavilion
TV: ESPN2
Live Stream: WatchESPN
This article originally appeared on