Louisville Basketball: Final prediction for the Purdue game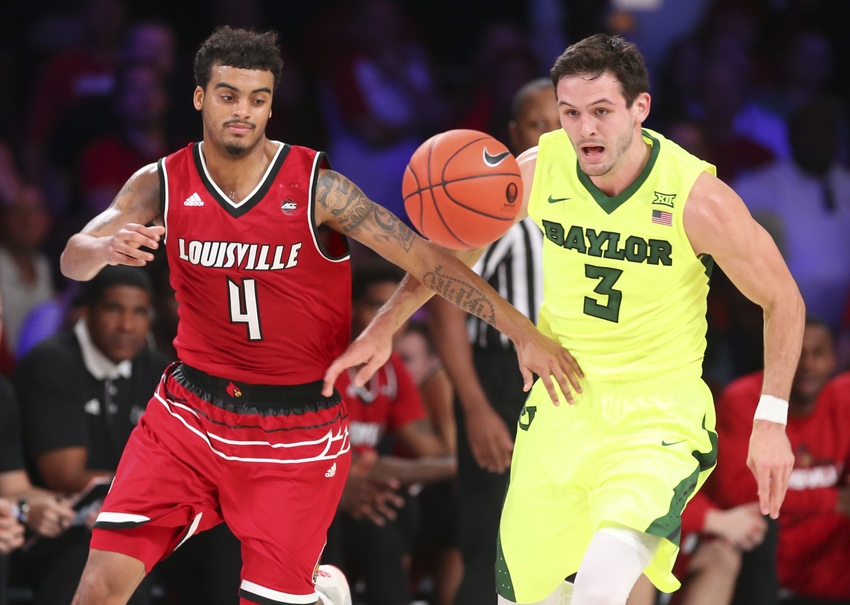 The Louisville basketball team will be taking on the Purdue Boilermakers on Wednesday night in a match-up of two top 15 teams.
I don't think there is any doubt about it, this is a big game for the Louisville basketball team. Purdue comes into the Yum Center ranked at number 15 in the country, while barely losing to #2 Villanova a few weeks ago.
A win over the Boilermakers would definitely give fans a reason to smile again after a rough weekend of Louisville athletics.
With that being said, I do believe that the Cards will get the win over Purdue tonight.
If Louisville can do one thing well, it's play defense. They played a great first half against Baylor, but tired legs looked to be the problem in the second half, as the Bears came back and won the Battle 4 Atlantis championship.
However, now that the Cardinals have had a few days off, they should be rested and ready to cause some chaos for the Boilermakers' offense.
Here is our prediction for the game between Louisville and Purdue:

67

76
The biggest factor for the Cardinals tonight is Jaylen Johnson. He only scored 17 total points in all three games combined in the Bahamas. When you compare those numbers to the 43 total points he put up over their first three games, it's apparent he wasn't very productive in the Battle 4 Atlantis.
It's no wonder that the Cards couldn't score down there.
Johnson must stay out of foul trouble and be available for the Cardinals to win this basketball game.
This article originally appeared on