Georgetown Basketball: What is most concerning about the Hoyas' loss to Arkansas State?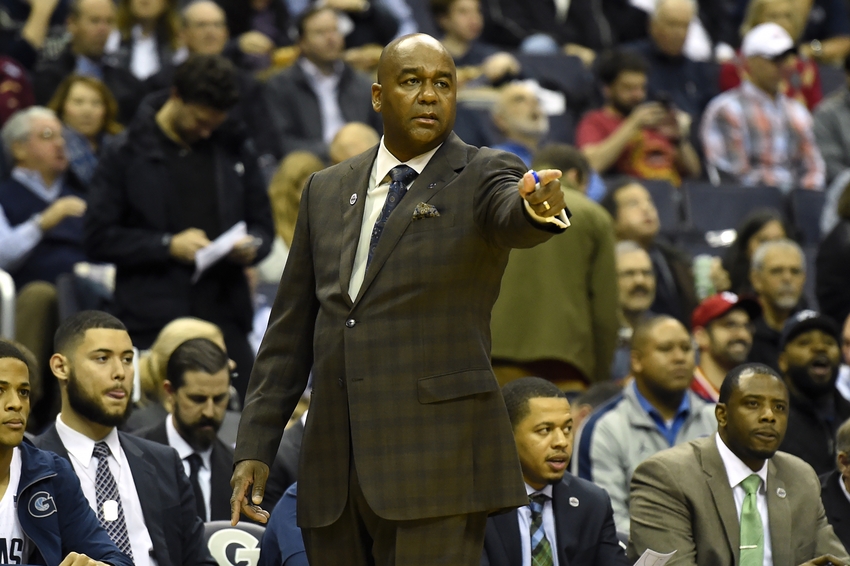 Georgetown basketball fans were chanting "Fire Thompson" inside McDonough Arena.

78

72
After scoring 105 points, including 65 (!) in the first half alone, against USC Upstate to open the season, Georgetown has dropped their last two games against Maryland and Arkansas State.
Yes, the Hoyas blew a seven point lead in the final 1:14 against Maryland on Tuesday, but Thursday's result against Arkansas State was particularly concerning.
The Red Wolves knocked off the Hoyas 78-72 at McDonough Arena (Georgetown's on-campus gym) behind 25 points from Devin Carter and 13 points from Deven Simms off the bench. Arkansas State actually led by 19 points at the half, and survived a late Georgetown rally.
But this is an inexcusable loss for the Hoyas. Arkansas State was projected to finish 10th (out of 12 teams) in the Sun Belt this season, were 274th in the KenPom rankings and had just a two percent (TWO PERCENT) chance of beating the Hoyas, according to KenPom.
Instead of cruising through the Red Wolves like they were supposed to, Georgetown put together a stinker. They shot 3-of-20 from beyond the arc, were out-rebounded by six, missed nine free throws and let the Red Wolves shoot over 50 percent from the field.
Other than L.J. Peak (18 points) and Jessie Govan (20 points and eight rebounds), the Hoyas were ineffective and unaggressive.
However, what makes this loss most concerning is the trend that has continued to stick within the Georgetown program. The Hoyas seem to lose to at least one inferior mid-major opponent per season.
CBS Sports highlighted this in their recent 23 amazing stats article about Georgetown and Arkansas State. 
14. 10: Since going to the Final Four in 2007, Georgetown has 10 losses against traditional mid- or low-major teams: Davidson in 2008; Old Dominion in 2009; Ohio in 2010; VCU in 2011; Florida Gulf Coast and Northeastern in 2013; Radford, Monmouth and UNC-Asheville in 2015; and now Arkansas State.
As you can see, this is not the first time that Georgetown has completely no-showed against an opponent that they should beat by at least 15 plus points. Last year, the Hoyas were upset at home by Radford, Monmouth and UNC-Asheville, and that set the stage for the rest of the season.
With a new up-tempo scheme and increased pressure defense, the Hoyas were expected to avoid these types of losses in 2016-17. But that obviously wasn't the case.
This reflects rather poorly on the coaching staff. The Hoyas clearly had a hangover effect from Tuesday's meltdown. While blame certainly lies on the players for not coming out with enough energy, it also says a lot about John Thompson III and the Hoyas' coaching staff.
It's the coach's job to help his players eliminate all distractions, forget about the previous loss and focus solely on the task that lies ahead. Georgetown cannot afford to take inferior opponents lightly due to their past history.
No, it's not time to fire Thompson or any of the coaches just yet (nor would I call for that to happen). But if Georgetown wants to make the NCAA Tournament and compete in the Big East this season they must change the tone of their season rather quickly.
They head out to the Maui Invitational next week, where they will begin the tournament with a match-up against number four ranked Oregon. This could be viewed as a negative for a program that just was defeated by the 4th worst team in the Sun Belt, however, it is also an chance for JT3 and company to prove themselves on a national stage.
There would be nothing like proving the critics wrong against a host of high quality schools like Oregon, UConn, Wisconsin and North Carolina. The Hoyas need to bounce back, take advantage of their talented roster and start to live up to expectations.
More from Busting Brackets
This article originally appeared on