Arkansas Beats Mount St. Mary's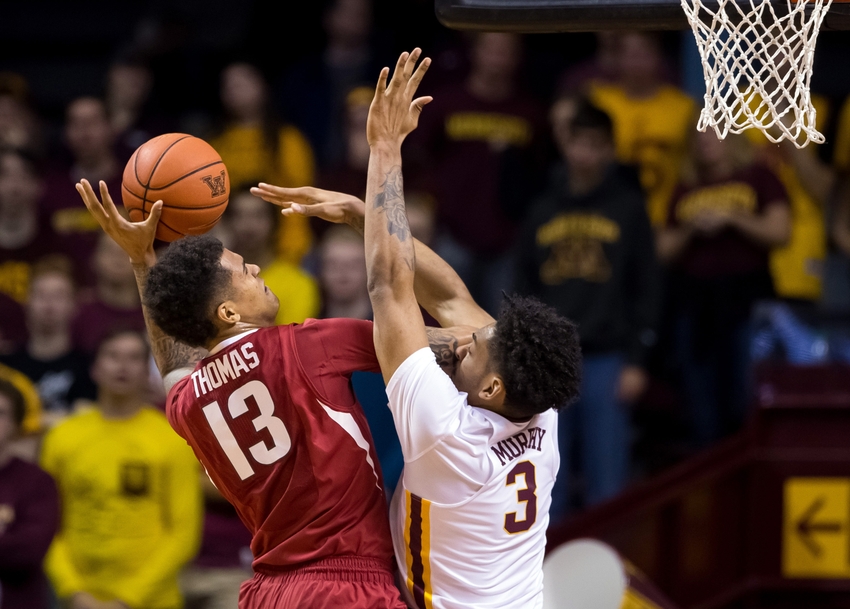 Arkansas came back home from their loss on the road to Minnesota to beat Mount St. Mary's at home 89-76 to move on to 4-1 on the season.
It was another scarce crowd providing a worse environment than a junior varsity game at Bud Walton Arena. The Hogs took on the 1-6 Mount St. Mary's Mountaineers which was about as exciting as it sounds.
Daryl Macon led the Razorbacks in scoring with 15 points going 4 of 7 from the field and 5 of 6 from the free-throw line. Dustin Thomas and Jaylen Barford both had 13 points while Hannahs, who seemed quiet, ended up with 12. Anton Beard was the lowest double digit scorer with 11 points.
Hannahs may have seemed quiet but Kingsley was silent for the Hogs tonight. After the half, Moses had 1 point. No, it's not a typo, the preseason SEC Player of the Year had a single point. He was hardly ever down low and for whatever reason thought he would show off his 15-footer, which failed.
I know Kingsley wants to showcase a more well-rounded game to get attention from NBA scouts but stick with what makes you successful. He did end up leading the team with 13 rebounds which is what he should be doing every night. Stay down low, let the perimeter feed you and get those buckets.
The issue is still the Razorbacks defense. There is no ferocity to their defensive game. It never felt like they would just start running away with the game, however, it didn't feel like the Mountaineers would make some comeback to win either. The Fastest40 needs to get some speed and get it quick if they want to compete with real teams.
Obviously, a win is a win but this win didn't come with any fireworks or cool effects. It was as Eric Bolin of SEC Country put it, uninspired basketball. I couldn't agree more. The Hogs looked like they just had no personality during this game. Obviously, the crowd didn't help but it's a give and take relationship. Woo pig.
More from Razorbackers
This article originally appeared on