Arizona Basketball 2016 Season Preview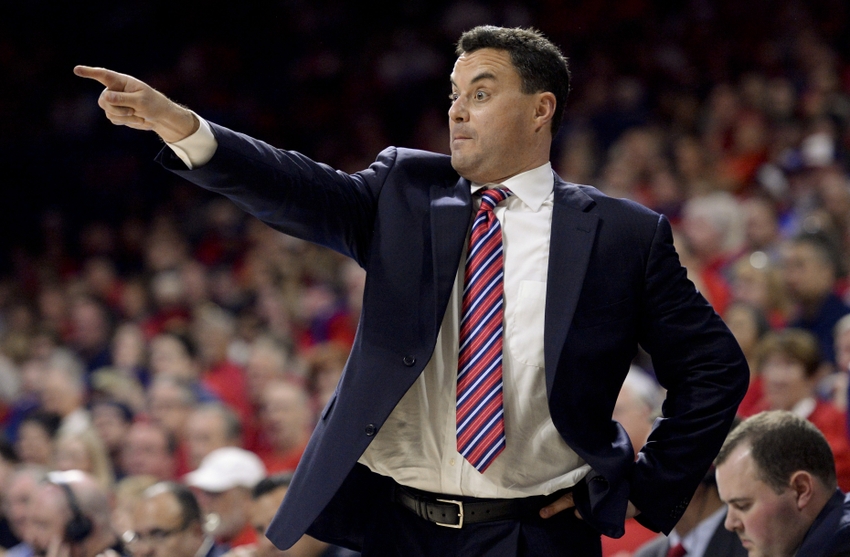 ARIZONA BASKETBALL SEASON PREVIEW
The 2016-2017Arizona Basketball season is upon us, and things are shaping up to be an interesting season. The Wildcats come in ranked 10th in the nation and second in the Pac-12. Zona fans are hoping for a continued success that has come back to Tucson since the beginning of head coach Sean Miller's tenure. With new faces on the starting 5, Miller's squad should bring youth and energy into their game that will be exciting to watch.
Now let's catch you up to speed. With Ray Smith's third ACL tear in the last two years, he announced his retirement. Chance Comanche was held out of the last preseason game against Cal State Chico due to academic suspension. If that wasn't daunting enough, one of the best scorers on the team Allonzo Trier is still spending game time in street clothes for an undisclosed reason.
All of that bringing the season to a running start against the No. 12 ranked Michigan State Spartans. That game being a part of the Armed Forces Classic doubleheader on ESPN in Honolulu, Hawai'i this past Veterans Day.
The game was a tough one for the Cats, but they prevailed with a layup by Kadeem Allen in the final seconds of the matchup. Sighs of relief and cheers were heard all around for U of A fans and online by former Wildcat players.
I know, it was the first game, and so what does this all mean for the rest of the season? Things look very hopefully with the theme being patience. The return of Chance Comanche who had eight points, four rebounds, and one steal in 18 minutes of the Michigan State game is a sign that the players in a players program know it's time to step up.
With a starting lineup of that brings a lot of size with Lauri Markkanen at 7-foot-0 230 pounds and Dusan Ristic at 7-foot-0 245 pounds one can imagine the options filling in the rest of the backcourt positions. Parker Jackson-Cartwright and Kadeem Allen are front runners for the one and two positions with either Kobi Simmons or Rawle Atkins coming in for that three position while Allonzo Trier still out.
The climb towards a National Championship is going to get easier before it gets tougher.
Tuesday started the rest of the out of conference's schedule. With most teams looking to be lighter competition for the Cats before Pac-12 play, it's always good to not overlook teams with a similar program history of committing to excellence.
The Gonzaga game on December third is where Arizona can see the most trouble. The Zags have always been a march madness contender and were a preseason pick to win the WCC with two-star players in Przemek Karnowski and Josh Perkins who were both picked as members of the preseason all WCC team.
TeamRankings.com projects that the Wildcats are 80 percent likely to make the NCAA tournament and will take a No. Four seed.
Not bad for a team that some may have written off after Ray Smith's retirement and worries of depth.
It seems Dylan Smith slipped and hurt himself during practice and Kadeem Allen sprained his knee at the end of the Michigan Sate game. That said, Sean Miller cannot afford to have any more injuries this year as he had to play with only seven scholarship players against CSUB. As we can all see from the example of the Football program this year, it hurts to not have your stars healthy.
In conclusion, expect the Cats to run through the schedule and buckle up for a wonderful season that will get hearts racing higher and higher when the Cardiac Cats enter Pac-12 play on December 30th.
This article originally appeared on