Wanderlei Silva: 'Conor McGregor fears Jose Aldo'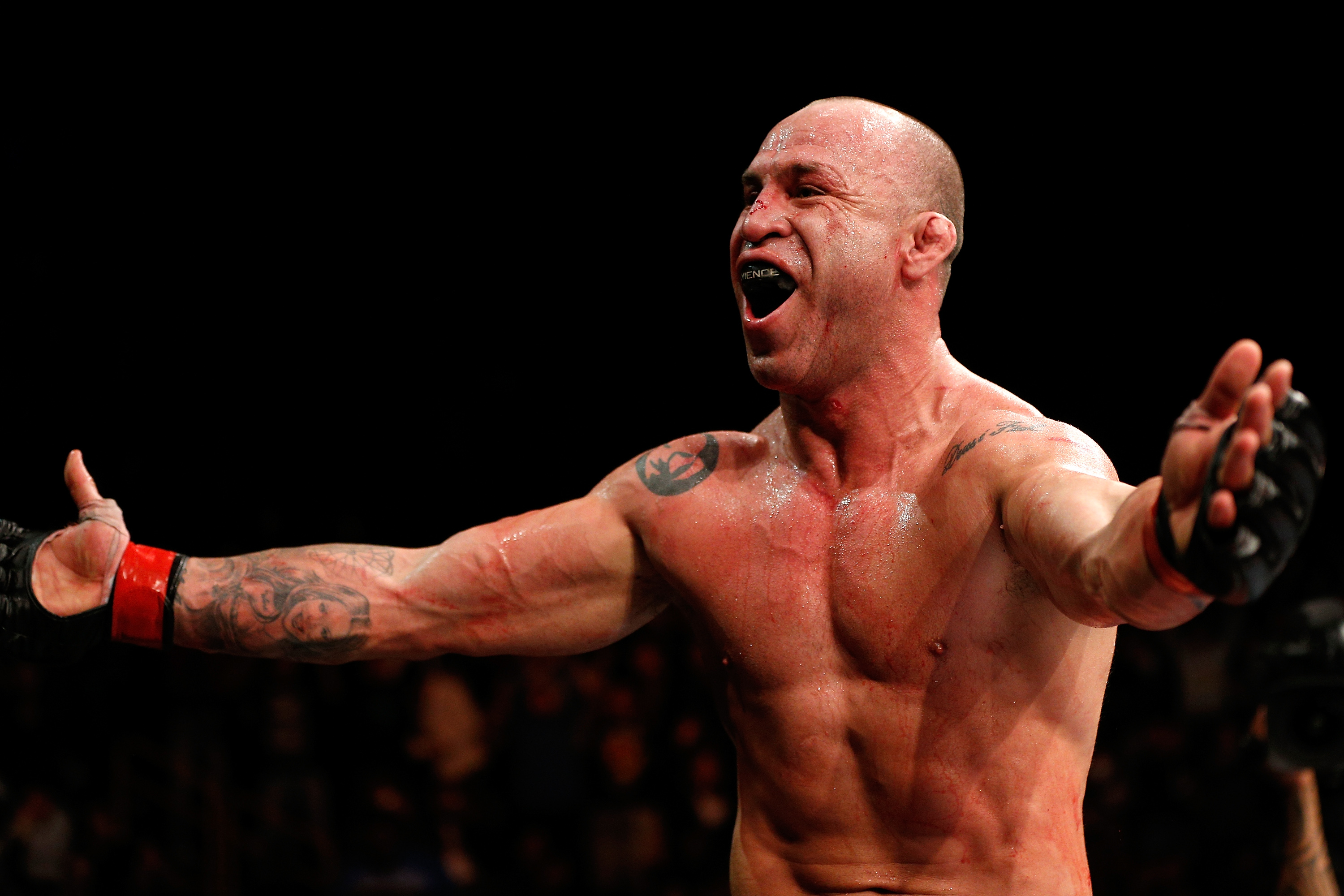 Wanderlei Silva has some words of advice for his fellow countryman Jose Aldo
When Conor McGregor got the better of Jose Aldo just 13-seconds into their title fight at UFC 194 in December, fans were mystified about what was next for the the fallen champion. While past champions who were dethroned after a lengthy title run oftentimes received an immediate rematch, none lost as quickly as Aldo.
Aldo would later rebound  with a unanimous decision victory over Frankie Edgar at UFC 200, earning the promotion's interim featherweight title, all but locking up his rematch with McGregor.
But then UFC President Dana White revealed McGregor would instead be challenging lightweight champion Eddie Alvarez at UFC 205. A frustrated Aldo would later lash out at the promotion while threatening retirement after years of broken promises.
While some fighters scoffed at Aldo's actions, others joined him in his stance against the UFC and McGregor. One the more notable fighters to come to Aldo's aid is former Pride FC legend and and fellow countryman Wanderlei Silva.
"McGregor fears Aldo, which is understandable," Silva to Combate. "I would be scared, too. Aldo is hands down the best fighter in the division and you can't just mess with someone like that. When you mess with a fighter like that, it's not about the money anymore. My dad used to say you don't mess with a man. So don't mess with Aldo. If you want his fans and his show, you need to respect him and not make empty promises.
"But if I could give Aldo a piece of advice today, it would be for him to calm down a think about his fans. He's still very young and has 10, 12 fights left in him and he can't leave his fans, like me, without that fight and many others he can still have. Besides, he can still bring a lot of joy to our country."
Silva (35-12-1) is currently scheduled to rematch fellow MMA pioneer Mirko Cro Cop at the Rizin World Grand-Prix 2016: Quarterfinals on December 29.
This article originally appeared on