Mirko Cro Cop suspended after potential anti-doping violation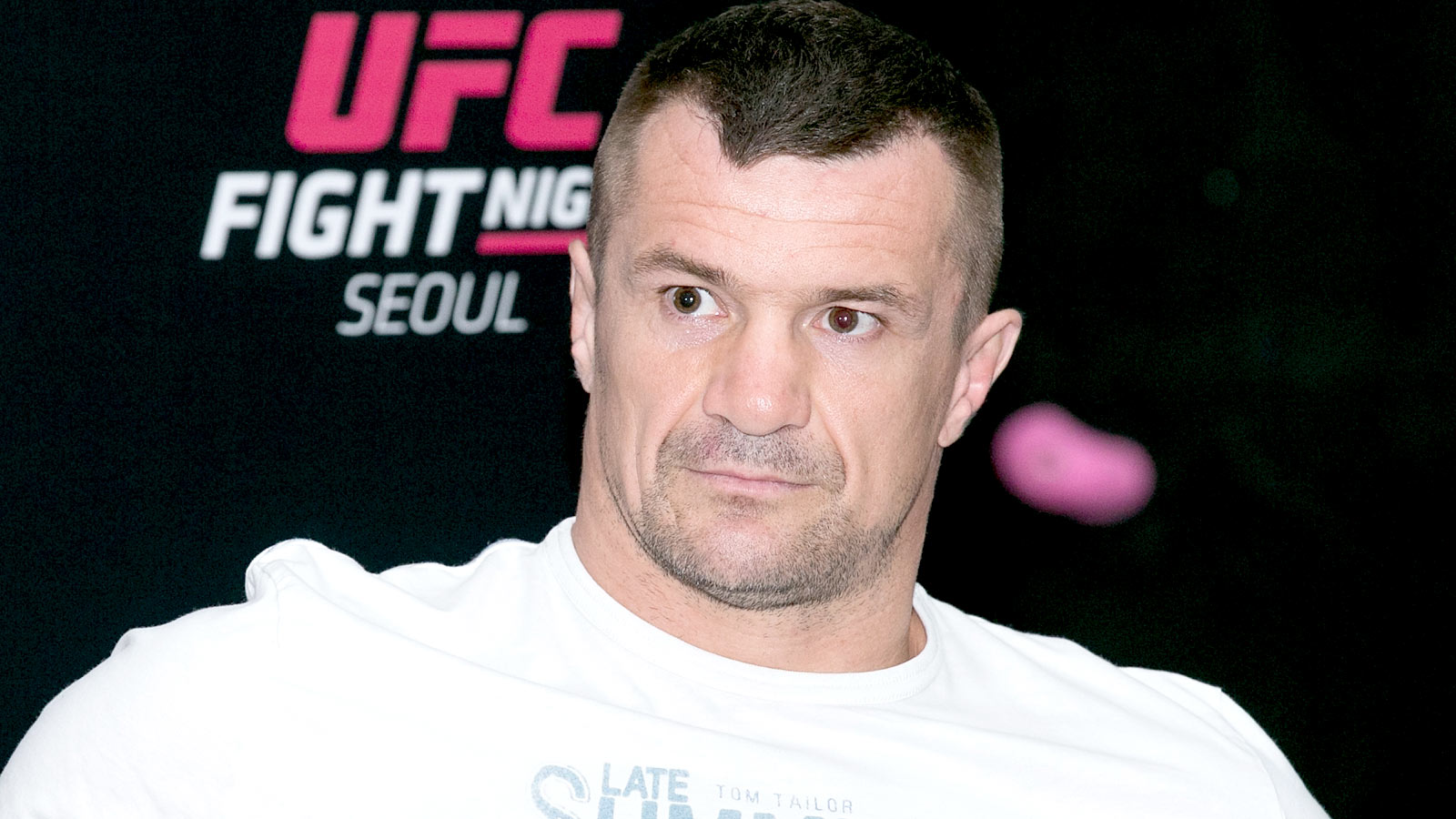 The UFC has announced that recently retired heavyweight Mirko "Cro Cop" Filopovic has been flagged due to a potential anti-doping policy violation.
"Cro Cop" stated earlier this week that he suffered a shoulder injury that forced him out of his scheduled fight against Anthony Hamilton at UFC Fight Night in South Korea on Nov. 28.
UFC officials then released a statement on Wednesday claiming that the PRIDE Fighting Championships' veteran has been suspended pending a violation after drug testing was conducted by the United States Anti-Doping Agency (USADA).
"UFC announced today that a scheduled bout between Mirko Cro Cop and Anthony Hamilton in Seoul, South Korea has been canceled," UFC officials said. "The U.S. Anti-Doping Agency (USADA) has notified both Mirko Cro Cop and UFC that he has been provisionally suspended at this time due to a potential Anti-Doping Policy violation.
"USADA, the independent administrator of the UFC Anti-Doping Policy, will handle the results management and appropriate adjudication of this case involving Cro Cop. Additional information will be provided at the appropriate time in the process."
Hamilton will be booked against a different fighter on a later date.
If the violation stands, "Cro Cop" becomes the first fighter to return a positive test since the UFC entered into a new drug testing program with USADA earlier this year.
Whether "Cro Cop" is retired or not, the violation would still result in a penalty being handed down from the UFC and USADA for the infraction.
The first offense under the new drug testing policy comes with a two-year suspension with an additional two years possibly being added on for "aggravated circumstances." As of now, "Cro Cop" has been provisionally suspended pending the full results from USADA.