Frankie Edgar channels Freddy Krueger for latest Conor McGregor call out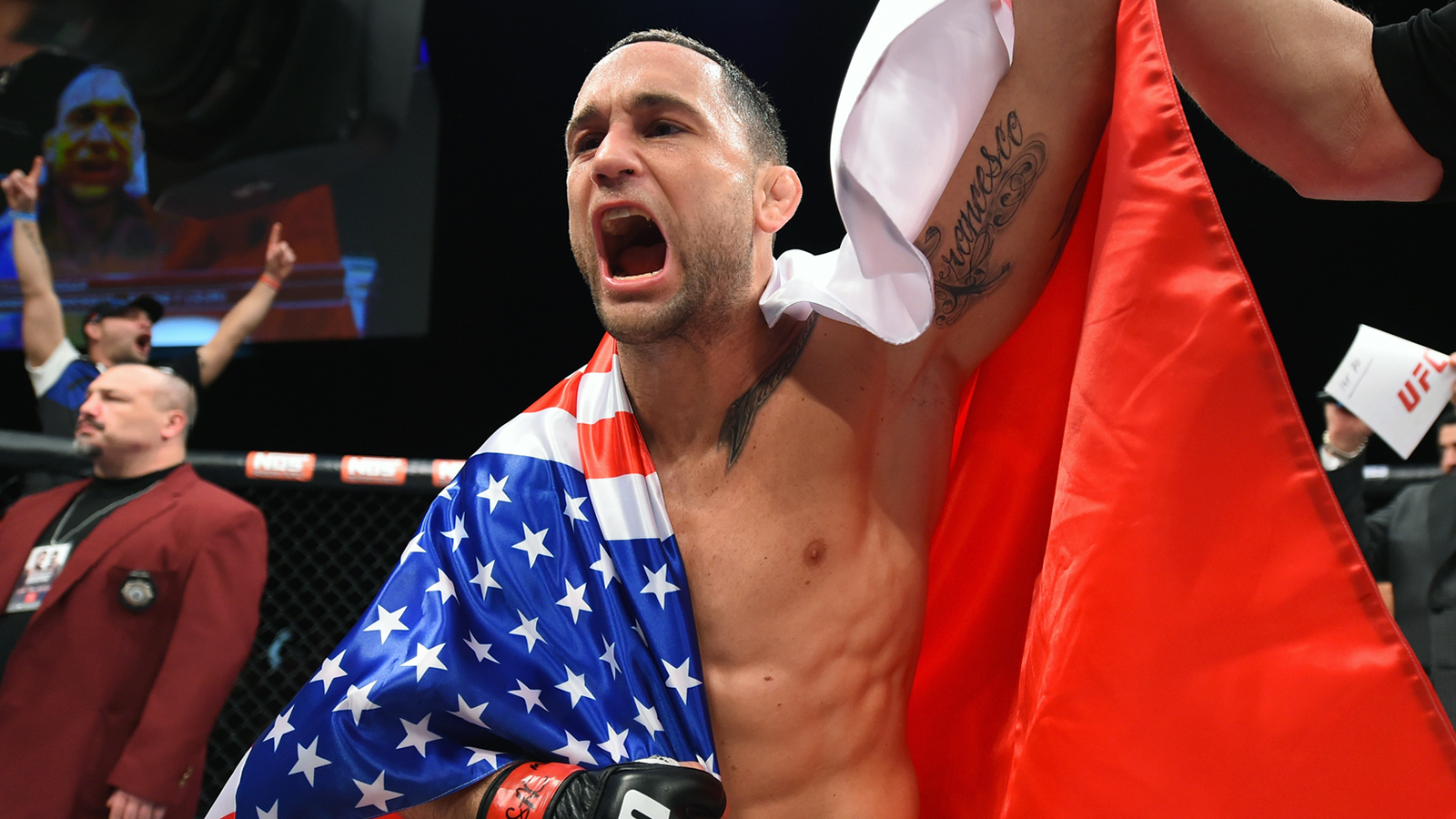 Frankie Edgar is not easing up on his desire to fight Conor McGregor and he's even added a horror-themed nursery rhyme to his arsenal while calling out the featherweight champion.
Edgar took to Twitter on Wednesday where he posted a video inspired by the classic 1984 film "A Nightmare on Elm Street" and the infamous nursery rhyme for dream slasher Freddy Krueger.
What do u say @thenotoriousmma? Balls in your court, Now lets see who has a Vagina @robdrake @ShoreShot @HiHoRecords pic.twitter.com/J02Afqli36

— Frankie Edgar (@FrankieEdgar) March 9, 2016
The lyrics for Edgar's version below:
"1-2, Frankie's coming for you
3-4, You better guard your jaw
5-6, Conor doesn't want this
7-8, July 9 is the date
9-10, Iron Army till the end"
Edgar already told FOX Sports earlier this week that he's been messaging UFC president Dana White non-stop since UFC 196 ended to try and land the fight with McGregor this summer.
"I'm trying already. On the post-fight show I asked Dana right away, what's the deal? What's up with Conor? Who's getting him next? He said he didn't know. I've been texting him trying to set up a meeting," Edgar said. "Eventually, we're going to get on the phone, hopefully this week."
For his part, McGregor hasn't said much since dropping by submission to Nate Diaz last Saturday night outside of a couple Instagram posts.
McGregor released his latest late Wednesday night but obviously gave no indication on what comes next for him when he returns to the UFC.
All signs are pointing towards McGregor taking one of the key spots at UFC 200 on July 9, thus the reference in Edgar's call out. As of now, UFC officials haven't made any decisions regarding UFC 200 or McGregor's next opponent.