Dana White doesn't believe Conor McGregor is actually retired
Dana White may have pulled Conor McGregor from his upcoming UFC 200 fight against Nate Diaz, but the UFC president doesn't buy that the featherweight champion is actually retired.
White appeared on "The Herd" with Colin Cowherd on Wednesday to explain how McGregor got yanked from the biggest card of the year and then declared that he was retiring from the sport.
"Conor McGregor had basically said that he didn't want to come to Las Vegas," White explained. "We had a tour planned. We were going to start in Las Vegas, we were then going to go to Stockton and then New York and then he could go back to Iceland where he is right now. He said 'I don't want to do it, I don't want to come' and I was basically saying you have to come. In the history of us owning the UFC, there's been one time that a guy hasn't shown up for his press conference and it was (Nick) Diaz versus GSP and I pulled (Nick) Diaz from the fight.
"You can't not show up to promote your fight. You can't do it. That's where we ended up."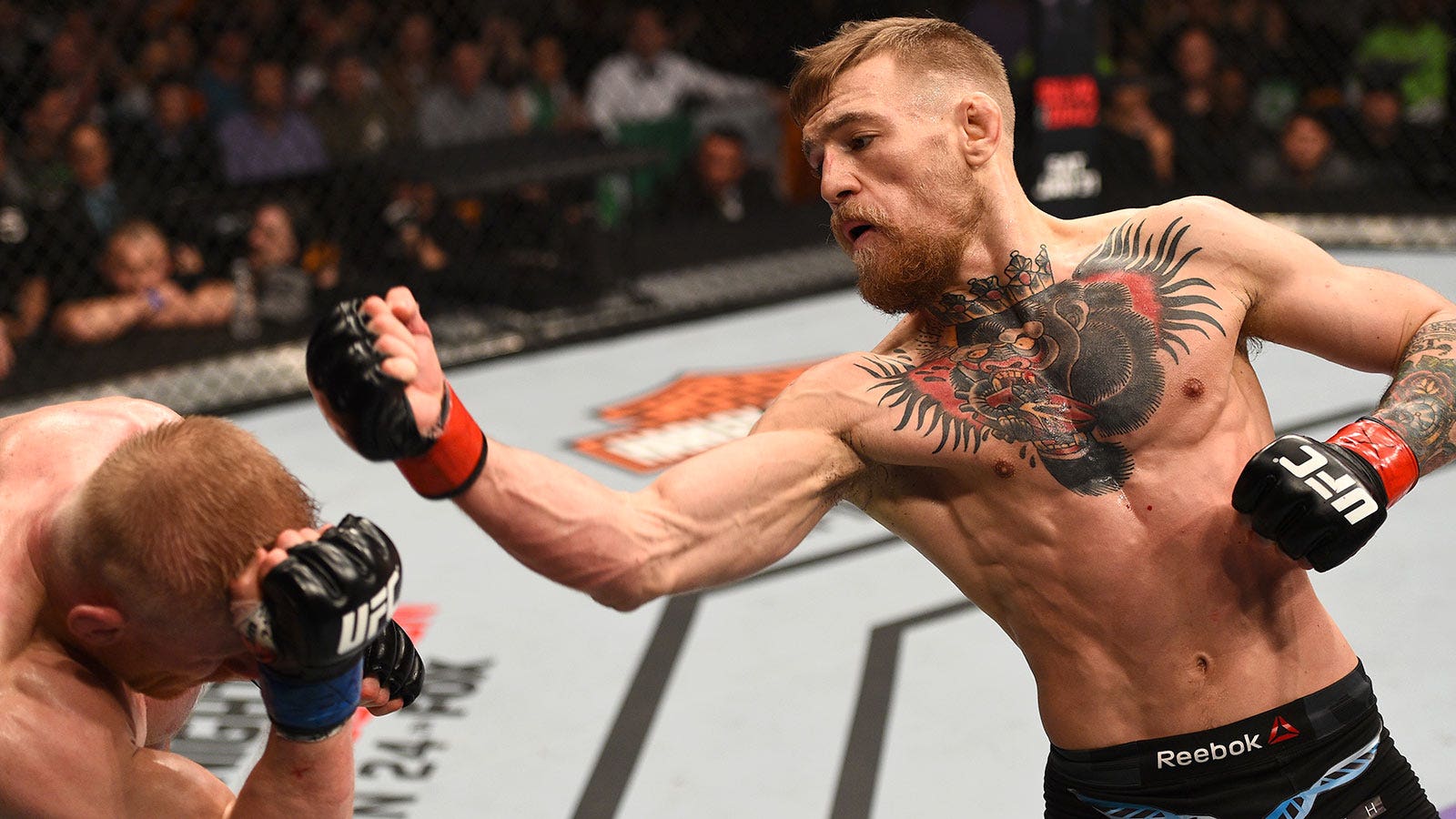 White said McGregor's team at Paradigm Sports Management was open to doing the press commitments, but they asked that everything get pushed back to May rather than UFC 197 week.
"The whole problem with this whole thing is, you have to be here to promote your fight and you have to shoot this commercial," White said. "We're spending like $10 million in promotion for UFC 200 and all that money is in motion. You can't do this. I don't care who you are or how big you are, you can't do this.
"It never got combative and I was talking to his manager. They were asking let's move all this stuff to May. You can't move it. This stuff is in motion."
It was then that McGregor apparently refused to travel to Las Vegas, and then made the decision to retire.
Never, ever was this about money. It was never about money.
— Dana White
Though the real catalyst that kept McGregor from turning on the bluster and promoting his fight against Diaz remains unclear.
McGregor is less than two weeks removed from a fight that took place in Ireland where a young Portuguese fighter named Joao Carvalho died after suffering injuries during the bout with one of his teammates. McGregor was sitting cageside for the fight, and in the immediate aftermath, it was clear he was grief stricken by the event.
And White squashed the rumor that McGregor's exit from UFC 200 was precipitated by his demand for more money.
"Not a money issue, that's false," White said. "That's the problem with the internet, you have all these hacks out there that just make stuff up for clicks. Never, ever was this about money. It was never about money.
"Conor makes a lot of money and Conor's happy with the money he makes. Conor for the most part is a stand up guy. He's never come back after agreeing on a deal and then the fight's announced and he comes back for more money. Conor's not that type of guy."
As far as the future goes, White promises his relationship with McGregor hasn't been frayed and he fully expects the featherweight champion to return to the UFC by the end of the year.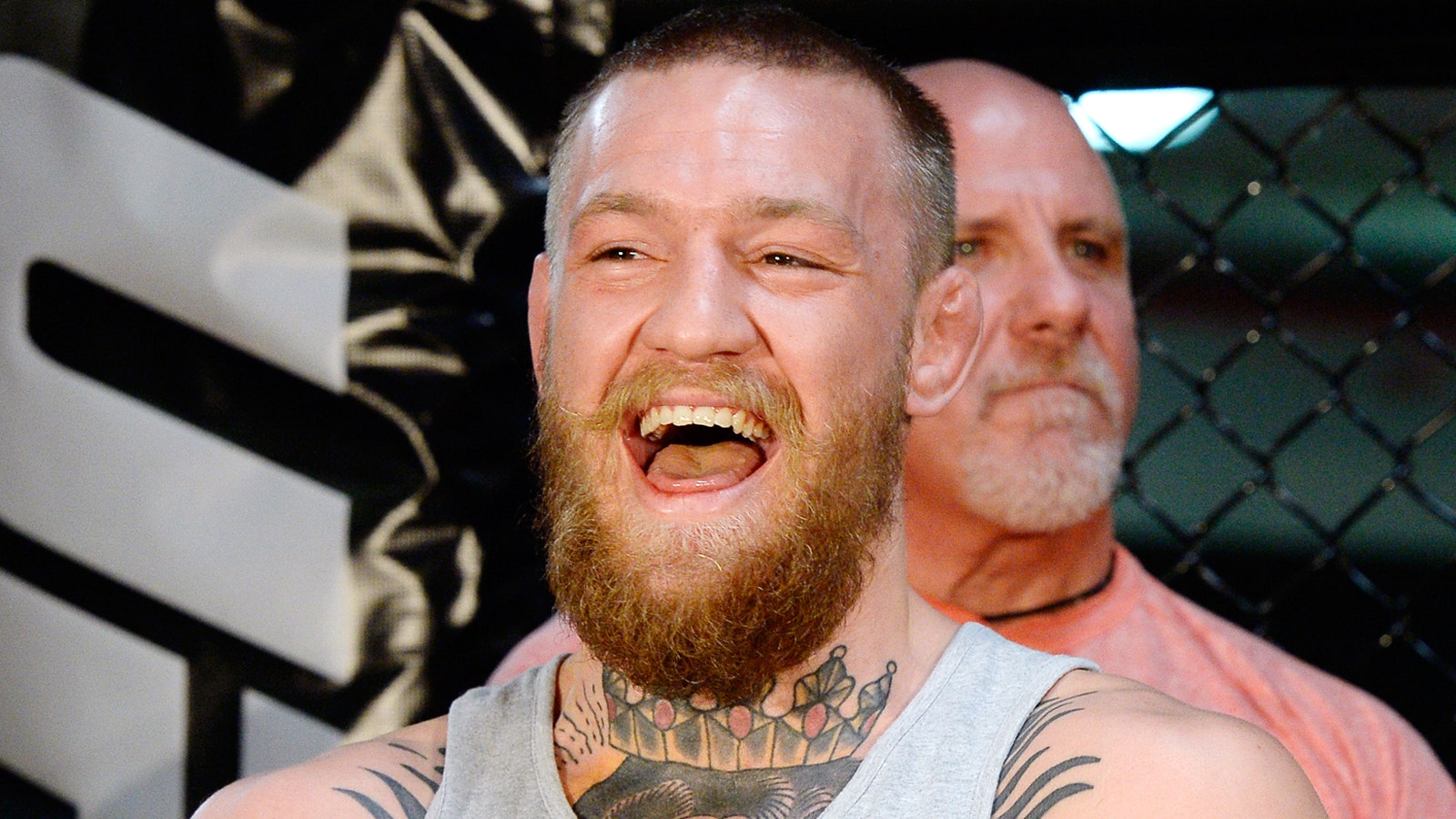 "I do not [believe he's retired]. I do [believe he'll fight by the end of the year]," White said. "I'm not mad at Conor. Obviously, Conor made a decision and made a choice to not want to fight on this card and that's how he gets paid. That's on him, man, that's not on me. The show will roll on.
"Any fan of the UFC knows it's only happened one time before and Nick Diaz, I pulled Nick Diaz from that fight. Everybody likes to talk about how I coddle Conor and I baby Conor and Conor can do whatever he wants and all this stuff. No, you can't. Believe me, we do give Conor a lot of leeway because Conor delivers. Conor delivers. But he wasn't planning on delivering this weekend and I had to pull him. It's what had to be done."
Though White said McGregor could still fight at UFC 200 — if he was willing to come to Las Vegas this week to promote his fight.
"Yeah if he called me after this interview, we'd probably still do it," White said.