Cain Velasquez leaves Zinkin Entertaiment to sign with CAA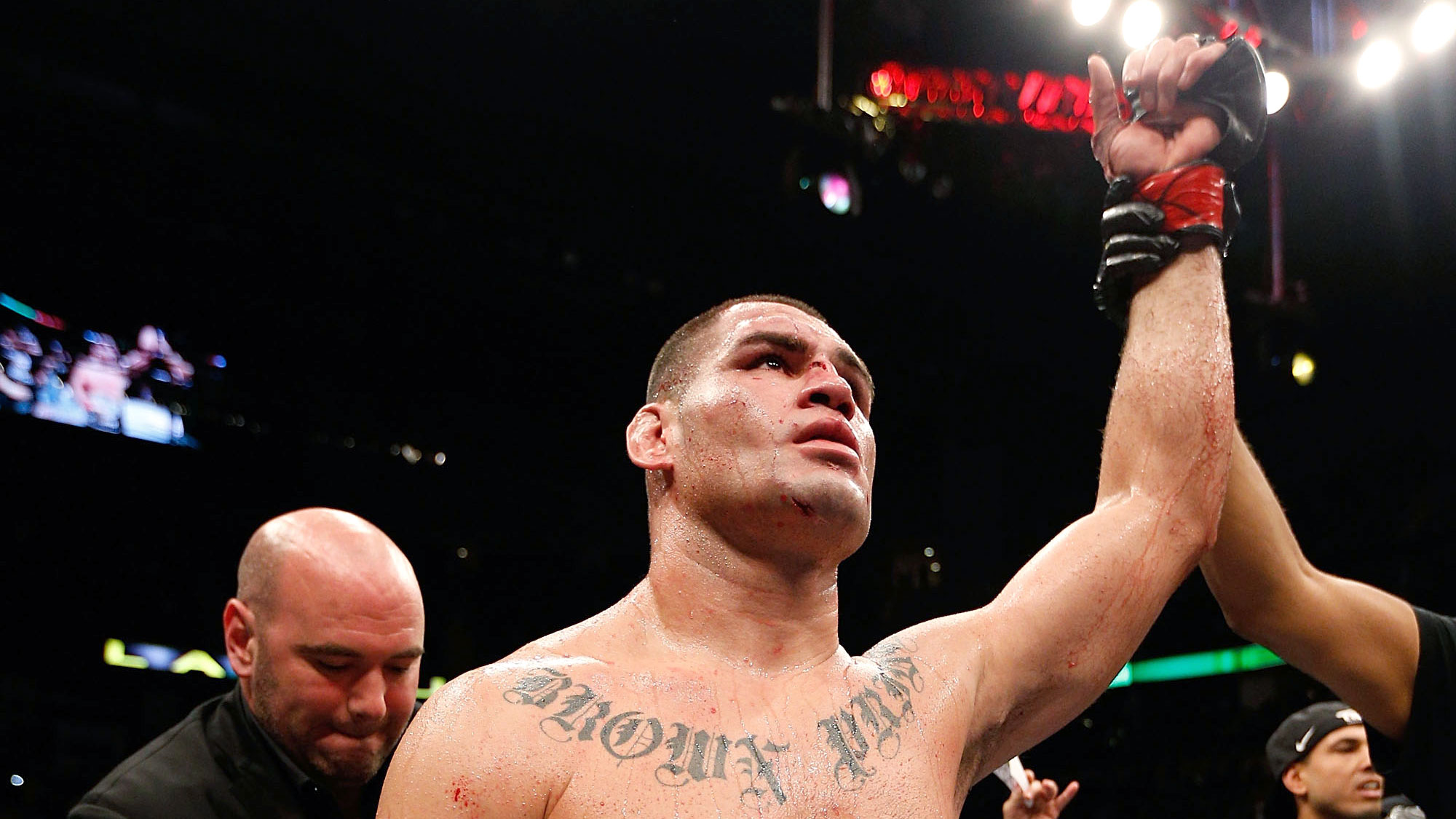 Former UFC heavyweight champion Cain Velasquez is making a change in his management team ahead of his upcoming rematch with Fabricio Werdum in 2016.
According to "UFC Tonight" reporter Ariel Helwani, Velasquez has split with Zinkin Entertainment, the team that manages several notable UFC fighters, including Daniel Cormier and Luke Rockhold, and signed with Creative Artists Agency (CAA) in Los Angeles.
The switch wouldn't typically be a big deal considering athletes change agencies all the time, but this split is notable for a couple of reasons.
Velasquez has been with Zinkin Entertainment since he first transitioned from a college wrestler at Arizona State to his current career in mixed martial arts,
Second and maybe most importantly, Zinkin is headed up by DeWayne Zinkin as well as Bob Cook — who also happens to be one of the head coaches at American Kickboxing Academy (AKA), where Velasquez trains for all his fights.
Velasquez's new managers at CAA have said that they don't anticipate any problems with the former champion training at AKA, but that may not be the case.
According to sources at AKA, everyone was a little surprised that Velasquez made this move and at this point they aren't sure who will be cornering him in his upcoming fight with Werdum tentatively scheduled during the first quarter of 2016.
CAA has signed quite a few fighters recently in addition to Velasquez, with bantamweight champion TJ Dillashaw and former welterweight champ Georges St-Pierre already on the roster.