Tyron Woodley: People have said some 'racist stuff' since I won the belt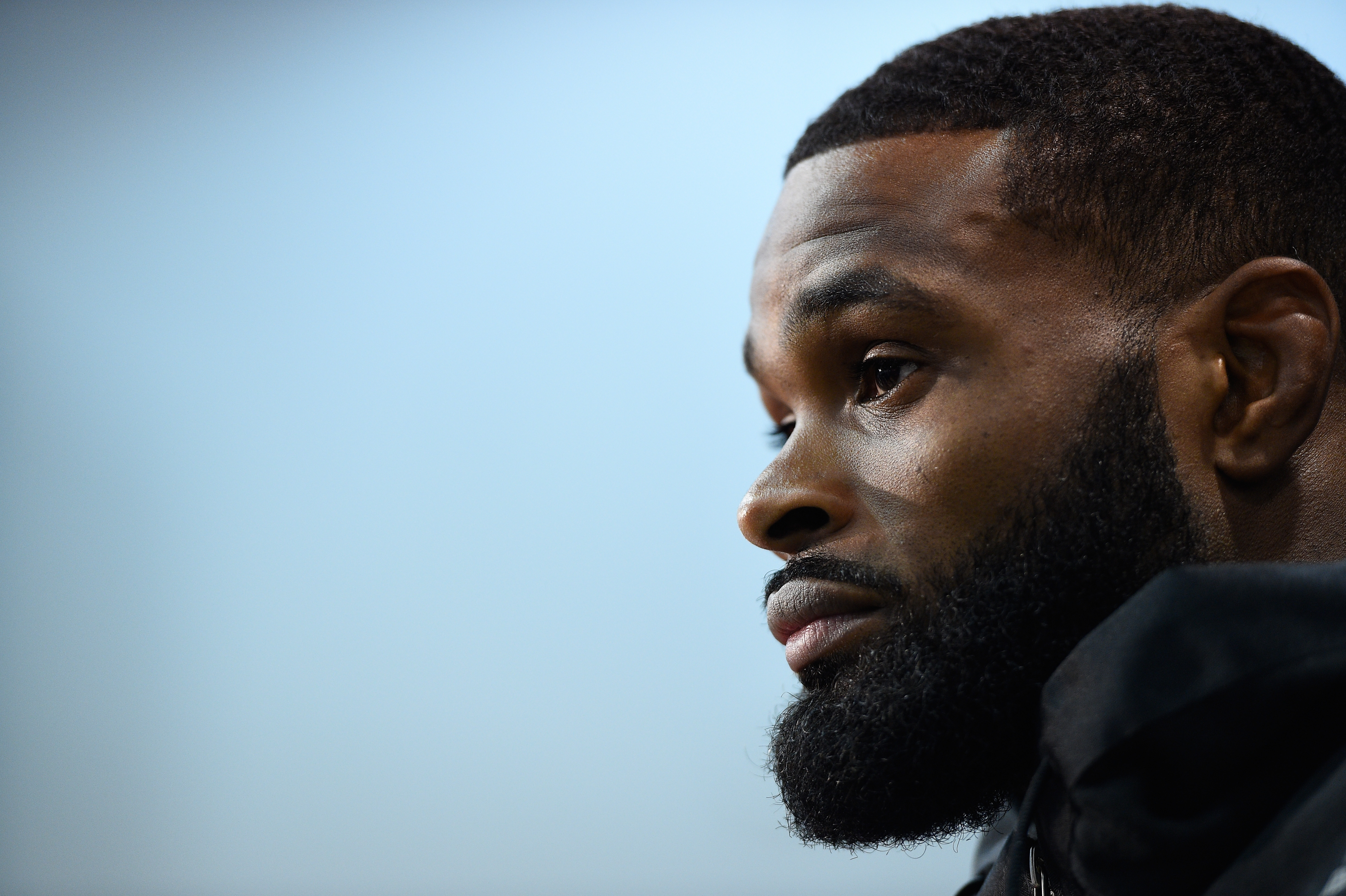 Recently crowned UFC welterweight champion Tyron Woodley says the insults thrown his way since winning belt are far worse than he could have imagined
It's hasn't been all sunshine and roses for UFC champion Tyron Woodley.
During one of his recent segments on his podcast, The Morning Wood Show, Woodley revealed life as the UFC's newly crowned welterweight champion is nothing like he pictured it.
Woodley (16-3) earned his 170-pound title after dethroning former champion Robbie Lawler in the first round of their UFC 201 title fight in July. Almost immediately following his victory, "The Chosen One" called for a matchup with either former champion Georges St-Pierre or cult icon Nick Diaz. Needless to say, fans weren't too keen on the idea.
"I can tell you from experience, as a champion, the last three weeks of my life have been completely the opposite of what you'd think it'd be," said Woodley. "I've had so many people say, 'you p–sy, you're scared of this person' and I'm like, I just fought an hour ago. I just got the belt. I've had people say 'you should be stripped of the belt' and actually it's a month today that I won the belt."
But while Woodley revealed he expected backlash after finishing such a fan favorite and then calling for bigger fights, the actual insults thrown his way are far worse than he could have imagined.
"I've had people call me n—-er and monkey and all this racist stuff and I delete these people, then they'll create another page and just go back out," revealed Woodley. "People are willing to take so many hours of their day to be so negative.
"Some people, I look at their page and all they do all day is go against African-American athletes and try to really slur them."
Woodley is currently waiting for word on where and when his first title defense will take place. But, if St-Pierre has anything to say about it, Woodley will indeed get his wish.
This article originally appeared on