Ronda Rousey: I'm willing to fight on 24 hours' notice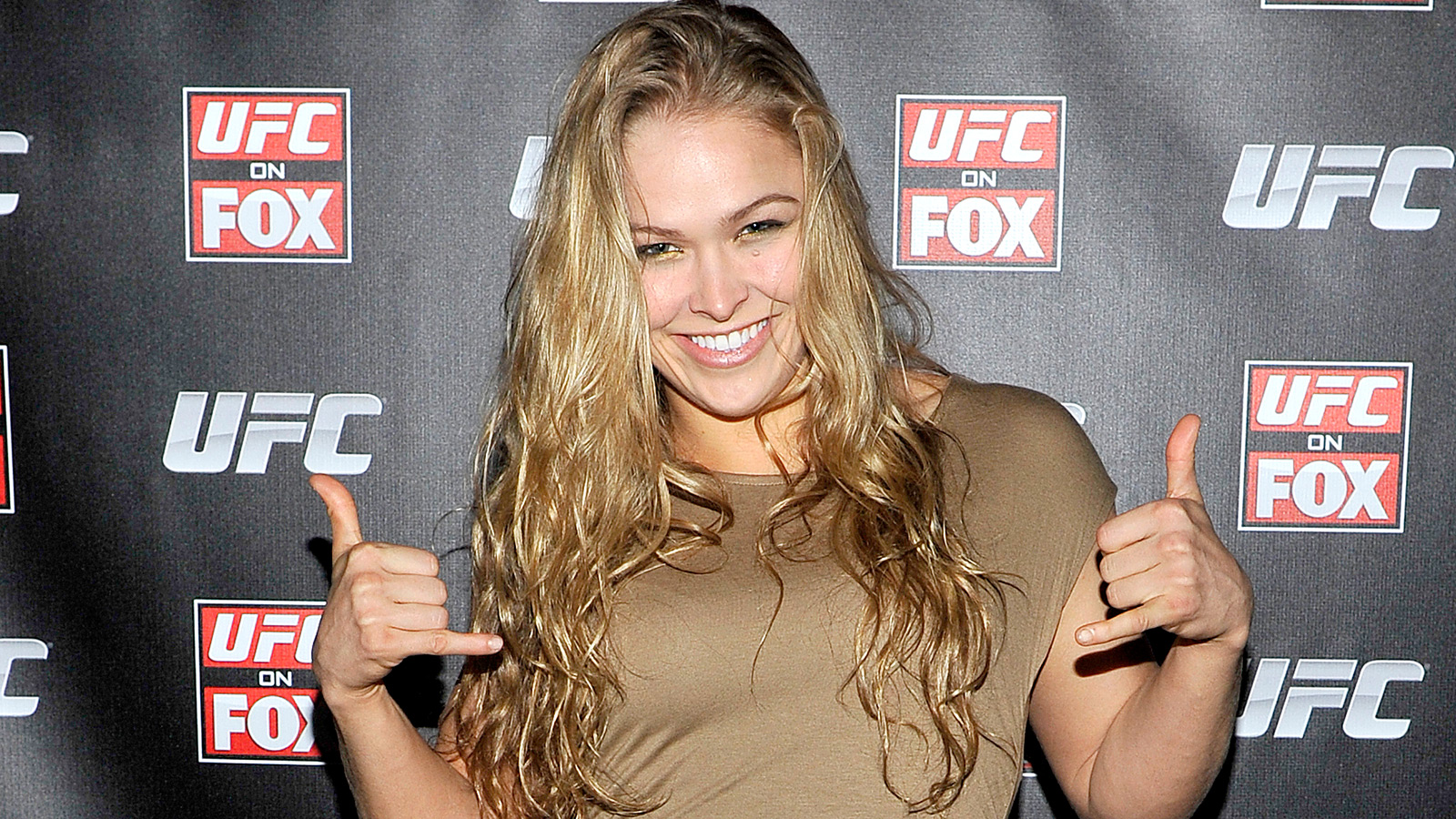 UFC president Dana White has quite publicly embraced UFC women's bantamweight champion Ronda Rousey. For one thing, she's a publicity magnet, as almost everything she says seems to become headline news, and that's not exactly bad for business. For another, she's one of the few stars who transcends the sport and has broken into more mainstream pop culture. With roles in big-budget films "The Expendables 3" along with the upcoming "Entourage," as well as appearances on late-night talk shows, she helps deliver the UFC message to the masses.
But beyond that, Rousey remains in White's good graces because she plays the game like no other. Witness, for example, her recent willingness to take on Sara McMann shortly after she'd suggested she was going to take a break from action. And fighting Miesha Tate while doing some of her training camp on a movie set. Rousey is a certified gym rat, and she's always ready to put her work into action.
Where does her willingness to help out the promotion stop? Well, Rousey kind of answered that question during a UFC 175 conference call Monday. Rousey fights No. 2 contender Alexis Davis on July 5, and when asked whether she was, as rumored, hoping to take a hiatus after the fight until the New Year's show several months down the road, she answered both yes and no.
"I'd like to fight again on New Year's, take a little break in between then, but the UFC knows if there's an emergency, or if they need me, I'll step up on 24 hours' notice," she said.
The UFC generally books champions at least 2-3 months in advance in order to properly support the show's marketing, but who knows? Given the unavailability of some of its current champs and needle-movers, the UFC may well take her up on the offer.
Cain Velasquez is out until November, meaning he'll fight only once this year. Johny Hendricks is still recovering from a torn biceps muscle. Anthony Pettis probably won't fight until December. Anderson Silva is targeting a 2015 return. That's just a small sampling.
And then there is Rousey, whose fight with Davis will be her third in just more than six months.
As she explained, her interest in staying active isn't only out of magnanimity toward the UFC; it's also what serves her best as an athlete.
As she learned when she fought Tate after a long 10-month break, ring rust is a real thing, and something she'd rather avoid.
"I definitely don't like resting too much," she said. "That high after a win is what I enjoy the most, not sitting around and resting. I can really only enjoy the rest while that high still lingers, so there's only so long I can enjoy sitting on the couch and eating as much pie as I want and then going to the gym and pressing repeat. I really need that big goal and obstacle to be excited about what I'm doing."