Nick Diaz to Eddie Alvarez: 'What did you think you were going to get?'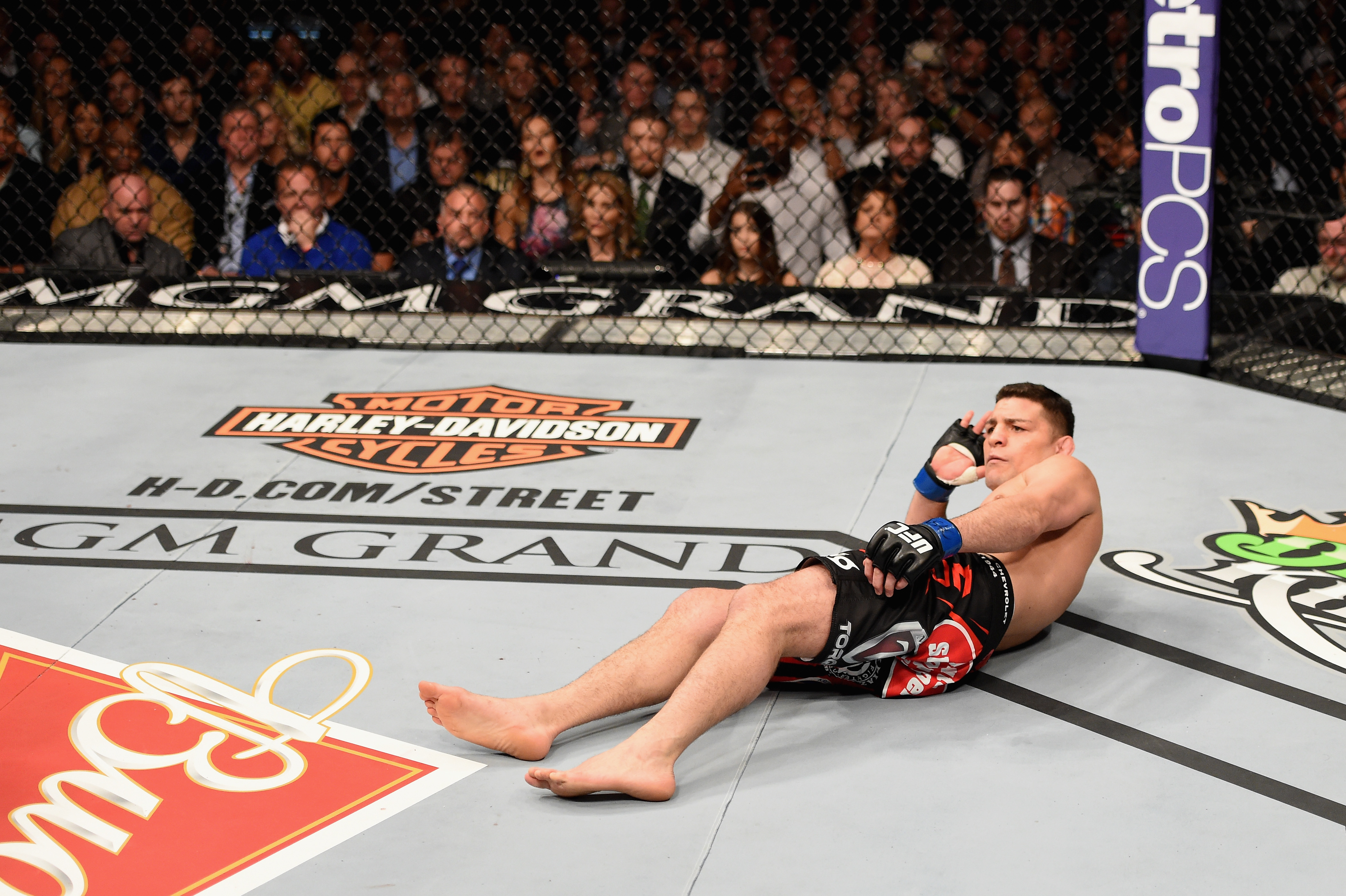 In an interview with on 'The Jasta Show', Nick Diaz talked about being disappointed with Eddie Alvarez for his UFC 205 performance against Conor McGregor.
Wherever a Diaz brother goes, intrigue follows. Mostly shying away from the media, when they do appear it is always with a heartfelt opinion. Recently, eldest brother Nick Diaz gave his thoughts on Eddie Alvarez's fight versus Conor McGregor at UFC 205. In the interview, he stated his disappointment with the Philadelphia native.
"I actually like Alvarez," Diaz declared – the usual disclaimer before saying something negative. "I'm just disappointed in him for that fight."
Alvarez lost his title at UFC 205 and was taken apart with ease by Conor McGregor. The Irishman became a two-weight world champion in the process.
Nick Diaz cited distractions and a lack of intelligent preparation as the cause of Alvarez's downfall. Unlike McGregor, whose focus on intricate planning he likened to his own. The mindset of each fighter was also a contributor.
"Alvarez thinks he's a winner and wants to believe that. McGregor knows why he's a winner, and why he believes that," Diaz said.
In Diaz' opinion, these issues and the size of occasion encouraged Alvarez' downfall.
"I want to feel sorry for him…but what did you think you were going to get, dude?" Diaz asked rhetorically.
Younger brother Nate Diaz was the last person to beat McGregor. And although the Irishman was victorious in the rematch, it is refreshing to hear Nick Diaz speak highly of his brother's opponent. Especially given the animosity which surrounded the occasion.
But the Diaz brothers are full of surprises. Their fighting reputation too often overshadows the reserved side of the brothers. But it is this duality which has made them so endearing to the world.
Yet, whilst Nick Diaz discusses other fights, he is still without one of his own. The demand for the older brother still exists, even whilst Nate Diaz's stock rose in 2016. Although fans can be comforted by the fact he is still devoted to training.
"There's not enough time in the day for them (other fighters) to do what I do," Diaz claimed.
Mr. Claus, all we want for Christmas is a Nick Diaz fight. Nothing more. Nothing less.
This article originally appeared on