Great MMA Debate Podcast: Strike first, strike hard and show no mercy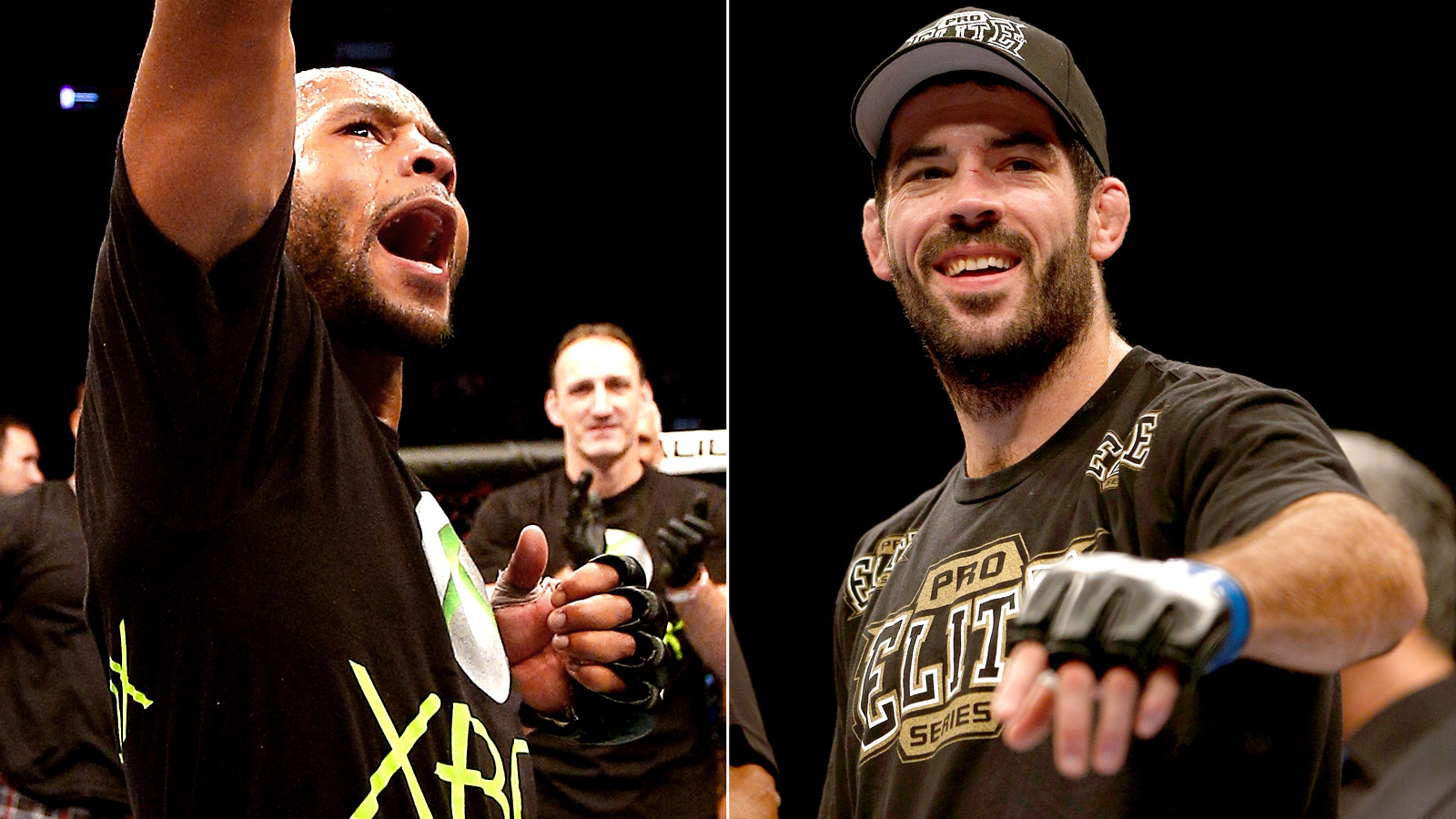 Matt Brown has learned the art of fighting from some of the best teachers in the sport of MMA, but his philosophy for how to finish an opponent comes pretty much straight out of "The Karate Kid".
As Brown gets ready for his December 14 showdown with former interim champion Carlos Condit, the Ohio native is prepared to be the first one to draw blood and then attack until the fight is over.
While he doesn't necessarily wear the moniker as a badge of honor, Brown's style could easily be described as 'strike first, strike hard, and show no mercy.
"Anybody that's seen my fights knows as soon as I see that opening for a finish I go for it every time," Brown tells The Great MMA Debate podcast. "I think that's when I look at my strong points and my weak points, I think that's one of my stronger points. When I see an opening, I jump on it right away. I want to be able to impose that on Carlos Condit on December 14."
With both Brown and Condit known as two of the most vicious knockout artists in the welterweight division, neither expects this one to land in the judges' hands for a decision. It's more likely one of them will wake up staring at the lights while the other celebrates a victory.
Brown fully expects to have his hand raised, but he knows whoever takes a wrong step in this fight could precipitate the ending in quick order.
"The first guy that makes a mistake is going to get pounced on pretty hard and it may not go much further than that," Brown said.
Check out the rest of Brown's interview along with UFC flyweight champion Demetrious Johnson, UFC Fight Night 33 competitor Ryan Bader and Invicta fighters Miriam Nakamoto and Zoila Gurgel as well as all new debate topics discussing the TUF 18 finale and Gray Maynard's future on the latest episode of The Great MMA Debate podcast.